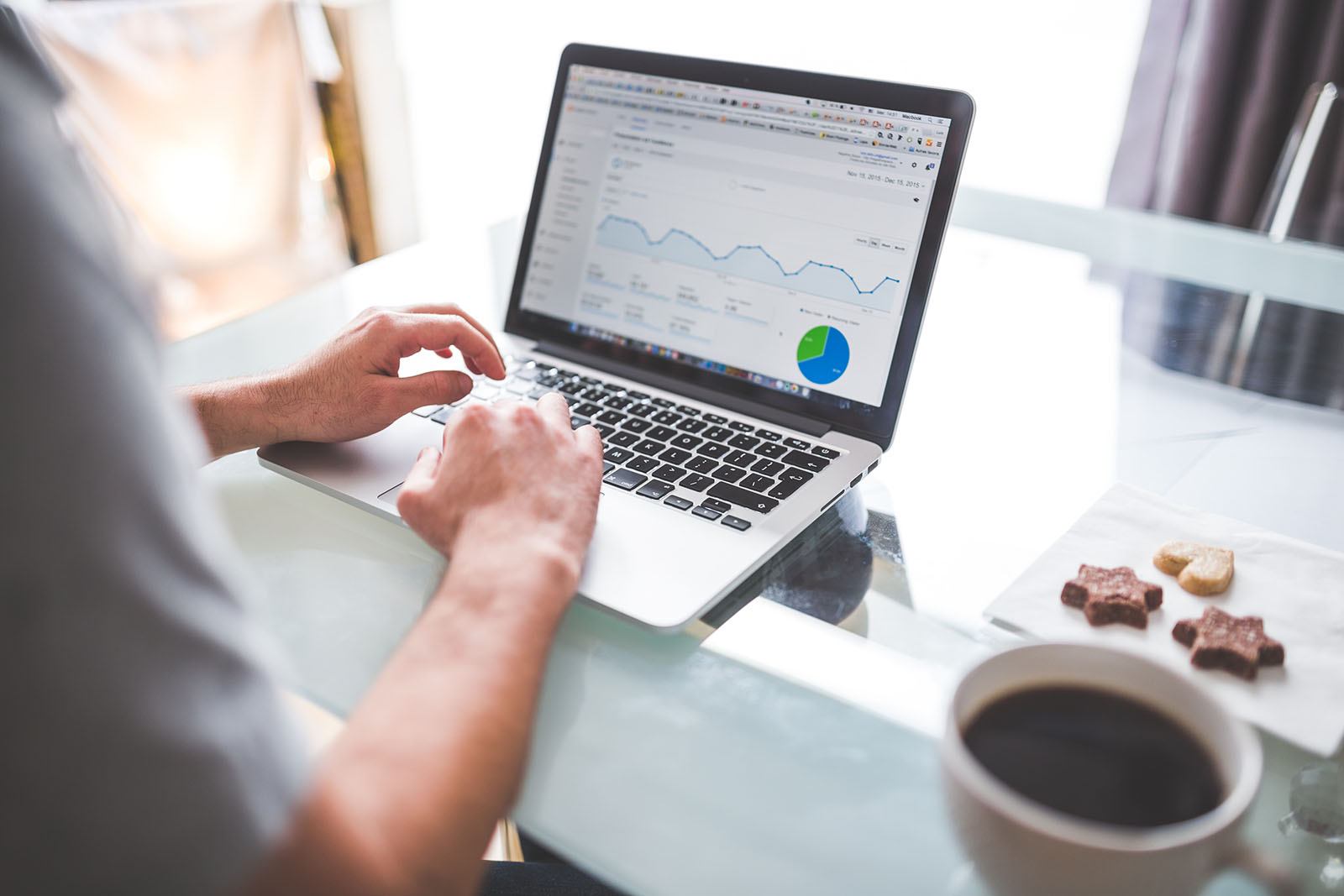 3 Simple SEO Tricks to Help You Rank Higher On Google
Improving SEO an extremely hot ticket item everyone is always buzzing about, but why should you care? As a small business owner, finding ways to stand out against the competition and increase sales are two things that are always top of mind.
And what is one of the best ways to get a jump on the competition, attract more clients and drive more sales? Expanding your online reach and presence. And one of the most surefire methods to establish a strong online presence, reach and own your competition is with SEO.
So that is why, if you haven't thought about SEO, you should start. It is a proven tactic that can help you attract more clients, drive more bookings and sales, and ultimately stay in the green and profitable year after year.
First Things First, What Is SEO?
You might've heard this term before along with a bunch of marketing mumbo jumbo hoopla, and while it may seem confusing, the concept is simple. SEO stands for Search Engine Optimization. Search engine optimization, or SEO, refers to how results appear when someone uses a search engine like Google. We call these organic search results. You can't pay to change how and where organic search results appear, they're determined by a number of factors, like how relevant they are to the original search.
As you know, every time you search something, Google will place the most relevant choices first using their technology. So when someone searches "hair salon" or "massage therapist," Google's wheels and levers sift through the internet and find the "best" hair salon or massage therapist and it provides you with links to the top-ranking websites for these hair salons or massage therapists.
How did they pick the "best" choice? Well it's all ENTIRELY based on relevance, or what they consider most valuable to the person searching. The cool thing is you don't have to be a huge brand name to get one of those top spots!
There are many ways to improve your online reach and search performance, but the 3 simple steps included in this article will help you tremendously in being considered "relevant" enough for Google. And by completing these 3 simple steps, you can drastically improve your online reach and SEO. Great, see I told you it wasn't hard and the next part is just as easy – some even consider it fun!
Ready to take your online presence to the next level? Then keep reading…:)
Step 1: Google Wants To Be Your Friend
Since you want to pop up in one of those first spots on a search, you need to make friends with Google. And they are open for friendly business! All this step means is making a Google my Business page. Google business pages kill it on local searches. Potential customers can see your location on Maps, check out some Reviews, learn what your hours are and quickly get your contact info. 
For step-by-step instructions on how to quickly and easily set up your Google Business Page, check out this article here. Now, what I'm about to tell you next is the scheduling hack that'll make your customers (and every search engine for that matter) love you. 
Once you set up your Google my Business Page, the best, fastest way to take advantage of your new Google my Business page and improved ranking…is by setting up Reserve with Google. This is the one-click scheduling wonder that allows you to add a booking button to your Google my Business Page. However, in order to utilize this amazing business growth feature and add a button for your customers to book you directly from you Google my Business page, you are required to have a scheduling software that offers integration with Reserve with Google.
Because our top priority at Genbook is to help our Genbookers get booked, we offer this integration as a part of our scheduling software and it is super simple to set up and start using immediately!
With this integration, you simply use Google to Book Appointments. Customers love it, you'll love it, Google loves it. And as soon as you integrate your appointment booking software with Google, you'll have to turn potential clients away with all the hot new business flowing in.
For more detailed instruction on how Genbook enables this super easy, user-friendly integration, hit this link here to download our instructional infographic. You can complete the set up for this integration in less than 10 minutes and you'll be set for life. It's like creating a button that funnels money into your bank, only it's appointments flowing into your calendar – same thing though, right? Okay, on to step 2.
Step 2: Your Customers Also Want to be Friends
Your customers are the pulse of your business. Happy customers means more new and repeat customers and this means more cashflow for you.
And step number two's vital key that helps you boost your SEO performance and at the same time, unlock customer psychology is…. CUSTOMER REVIEWS! This step not only helps you build trust with Google, improve your SEO and online reach, but at the same time it provides your business credibility and helps you build trust with your potential customers.
Reviews are one of the strongest forms of "social proof" – something that is hard to gain, but when you do, it can be monumental in helping you convert more clients.
People trust reviews. And if you are a Genbook customer, we make it as easy as can be for you to automatically collect and publish your verified client reviews to your scheduling webpage and to Google through our online scheduling software. When review collection is enabled, we even send an automated review request email 24 hours after a someone's first appointment with your business, so with very little effort from you, the reviews just start flowing!
To learn more about how to tap into Genbook's amazing, trust-building tool that enables you to automatically collect and publish client reviews, view our instructional article here.
After you collect and publish you're reviews with Genbook, we also make it easy for you to add a button to your website that links to these reviews, which you can do in less than five minutes by following these instructions here.
And you know what else? You guessed it, all of these review features that help you put your reviews online in multiple places can help you drastically improve your online authority and SEO.
Step 3: Strangers Also Want to be Your Friends
The third and final trick to getting your Google ranking up in one of the top coveted spots is simply…start a blog on your company's website.
This is one of the oldest tricks in the book simply because the more valuable content your website contains, the more Google sees your website as valuable. Blogging original work does take some time, so if you're in a crunch it's perfectly acceptable to work with guest posters, other blogs within your niche which in turn can create very beneficial partnerships.
If you do have time to write your own content, it's easy to think of blog topics just by talking with your customers. Many times there are recurring questions that always pops up or you notice a lot of people wanting to learn more about specific things that's the perfect opportunity to write about it.
The important thing to remember is: everyone online wants more exposure. Reaching out and offering other websites the opportunity to contribute to your blog not only makes them feel like they have a voice, but it will also make them feel more involved with your brand as a whole. This is very useful for future marketing endeavors and also to create a sense of community within your online brand.
So there you have it. Three fun, easy tricks that work like a charm in getting your Google ranking up to those desired top-spots and improving your overall SEO.
Once again they are:
1. Reserve With Google
2. Collect and Publish Customer Reviews
3. Blog About It! 
Want more of the good stuff? Get free actionable advice on growing your small business. Sign up for our newsletter.