How to Handle Appointment Cancellations: 7 Tips
Picture this: you're going about your day when you get a call from a client canceling their appointment for tomorrow. 
"Uh-oh," you say to yourself. A 24-hour notice is just too short for your liking, and you're not sure if you can find someone to fill your client's spot within the day. 
If you're in the business of serving clients, there's a good chance you've been in the situation above. Research shows that up to 10% of appointments get canceled, which means that service providers miss out on a tenth of potential revenue. 
No one likes to handle appointment cancellations, but it's part of the territory of running a service-based business, particularly if you're in the beauty, grooming, and wellness space. The good news is that there are a handful of things you can do to deal with cancellations.
Check out the pointers below and see how you can apply them to your business. 
1. Set up the right appointment cancellation policy
The line "prevention is better than cure" also applies to appointment cancellations. The best way to "deal with" canceled appointments is to prevent them from happening in the first place.
How? Start by creating an appointment cancellation or no show policy. Create rules or guidelines stipulating what you expect from clients who make an appointment, and what happens when their bookings aren't honored. You should specifically include points on:
The cancellation time frame – How much notice do you need from clients who cancel their appointments? Most businesses require a 24-48 notice but go with a time frame that makes the most sense for you.
Your cancellation fees – If a cancellation occurs after the window has passed, consider collecting a fee, so you get paid no matter what. Depending on your business, you can choose to collect a percentage of the service's cost (say 50%) or you can charge the full amount if someone cancels or fails to show up. 
Fees are incredibly effective in preventing cancellations. Since clients will be charged regardless of whether they show up or not, they will do their best to make their appointment.
The cancellation method – You may also want to specify how you want clients to cancel. Would a text suffice or should they do it over the phone? Make it part of your cancellation policy so everyone is on the same page. 
Once you have a policy in place, be sure to communicate it with your clients. You should do it at the time of booking, so your customers know what to expect right from the get-go. If you're taking appointments over the phone, mention your policy and any fees before ending the call. 
And if you're taking online bookings (which you totally should), display your cancellation policy on your scheduling page. That's what Brows By Brooklyn, an eyebrow waxing service in Texas, in doing. On her booking portal, Brooklyn clearly displays her cancellation policy at the top of the page, where she explains that clients have a 12-24 hour cancellation window. If someone misses that time frame, they will be charged 100% of the service fee.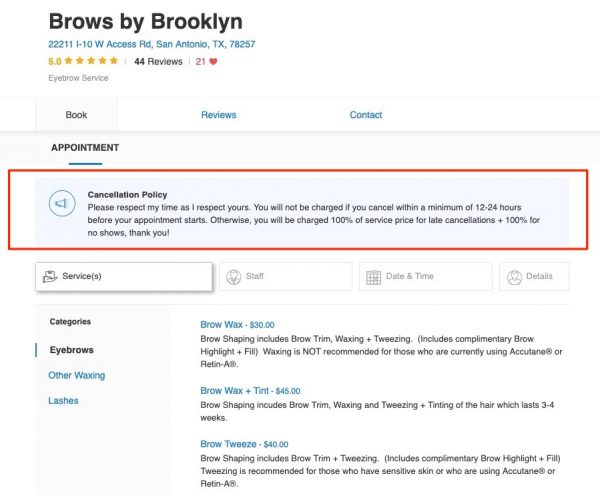 Do the same thing in your business. Come up with a cancellation policy, then communicate it through your booking channels so your clients know what to expect. 
2. Create reminders
Still on the topic of prevention, sending reminders before your clients' appointments is another effective way to avoid cancellations. Genbook's survey on consumer booking habits found that the top reason clients don't make their appointments is that they forgot. So, simply getting on your clients' radars before their booking will increase the chances of them showing up. 
When should you send appointment reminders? That depends on your policy. If you require people to cancel within 24-48 hours, then send a reminder 72 hours prior to their appointment to give them a chance to cancel or re-schedule. If your cancellation window is shorter (e.g., 12-24 hours) then you can send a reminder 48 hours before their booking.
As for how to deliver those reminders, choose the methods that your customers most comfortable with. Some people like getting reminders via text, others prefer email, while some may prefer getting a phone call.
No matter which method you choose, though, make sure you automate the reminder process. You and your team are busy running the business and serving clients, so the last thing you want is to worry about manually sending reminder messages. 
That's why it's important to choose an appointment scheduling solution that offers automated reminders. Genbook, for example, lets you can generate both text and SMS reminders and send them on the lead time that you set (i.e., 24, 48, or 72 hours).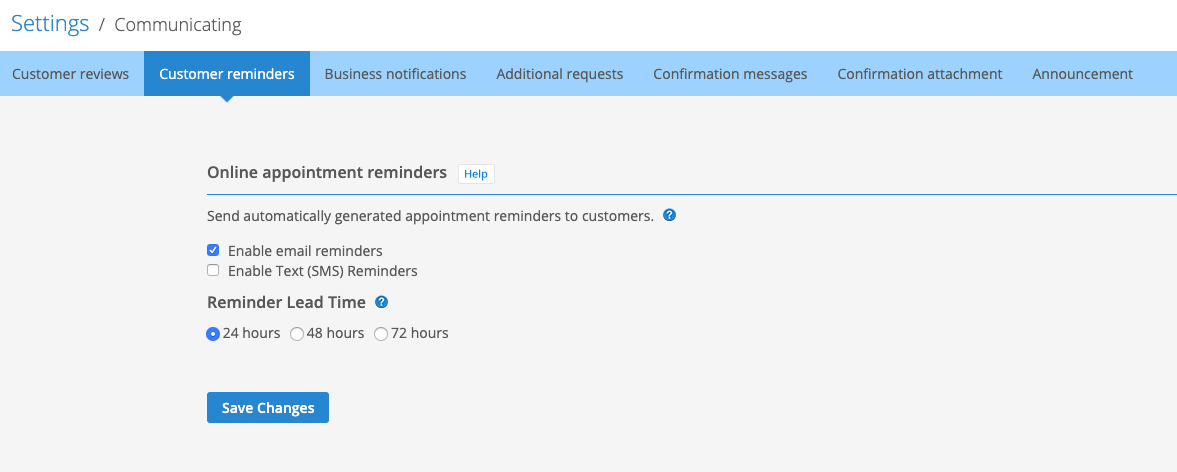 3. See if you can talk the client out of canceling
Cancellations can still occur despite your best efforts, so if you do get a phone call or text from a client who wants back out, do your best to talk them out of it. Provided that they're not dealing with a huge emergency, there may be some things you can say to get the client to show up. 
Emphasize the value and necessity of your services
One thing you could do is reiterate why the client needs your services. If you're a hairdresser, for example, you could say something along the lines of…
"I'm sorry to hear that you want to cancel, Gina. But as you know, the effects of your hair keratin treatment are only good for 3 months. I'd hate for your hair to go back to its frizzy state, so it's best to do the follow-up treatment ASAP."
The key is to identify the value of a particular service and then tie it back to a specific client need or pain point. If you know that a particular customer hates frizzy hair, then that's something you can work into the conversation. 
Remind them about your cancelation policy and fees
If the client truly can't make it, reiterate your policy of charging a fee for last-minute cancellations. Being reminded that they would shell out money for a service they didn't use could be just the thing to get the client to honor their appointment. 
4. See if anyone can take their place
If you offer a service that can be administered to someone else — e.g., a massage or facial — ask the client if they know anyone who can come in their place. Tell them that you'll waive the cancellation fee if they can have a friend or family member come in to take the appointment. 
That way, you won't have to scramble to fill in an empty slot. 
5. Use waitlists
Waitlists are a great way to fill canceled appointments. Here's how they work: when a client wants to book an appointment that isn't available, they can opt to get on a waitlist and get notified if a spot opens up. So, if someone cancels their appointment, your waitlisted clients will get a notification inviting them to book. 
Just like with appointment reminders, it's best to automate your waitlisting process. Rather than manually putting clients on a list, set up your appointment system so that it automatically alerts waitlisted users when a spot opens up. 
Pro tip: Are you a Genbook customer? Take advantage of our Waitlist functionality. This feature lets your clients request appointments for time slots that aren't unavailable. If a spot opens up, we'll automatically send them an invitation to book the appointment (either via phone or SMS).



And don't forget to promote your waitlist! Take a leaf out of the playbook of Kenniqua "Nuk" Jones, who runs Styles by Nuk. When she enabled Waitlists in her business, she quickly published a post on Instagram informing her followers of the new feature.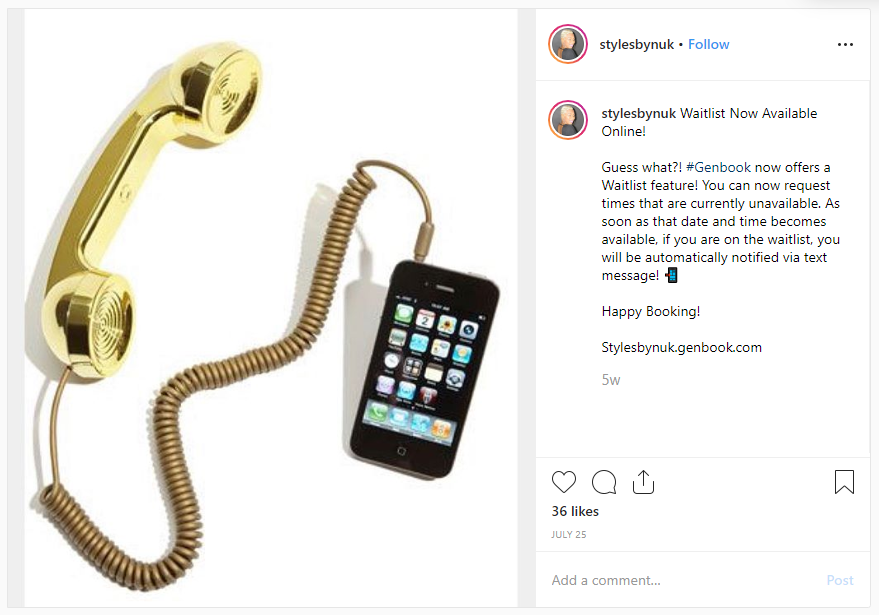 Source: https://www.instagram.com/p/B0UNtBUnHwr/
6. Market last-minute slots and walk-ins
Got a last-minute cancellation? Take quick steps to fill it. Immediately publish a post on social media mentioning your last-minute openings to get people to book. Here's an example of this tip in action from Chrissy's Massage Studios:

Source: https://www.instagram.com/p/BuoO9-QlCbi/
Another idea is to say that you'll be accepting walk-ins for the day. Check out this post from Eladia Loaiza (@ladibarber):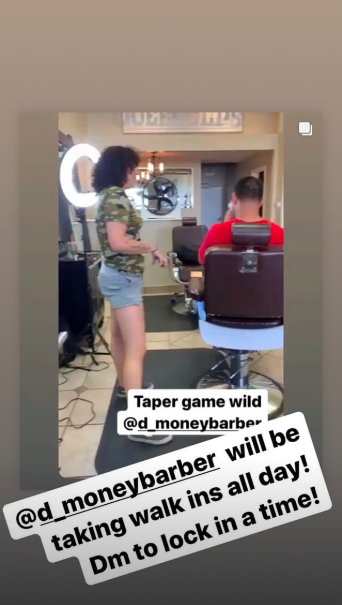 If you have a bit more time on your hands (like when someone cancels within 48-72 hours) then consider creating an email campaign inviting your subscribers to book an appointment within the next day. 
To sweeten the deal, create a "flash sale" and send a last-minute offer to drive urgency and bookings. 
7. Prevent repeat offenders from booking in advance
Do you have clients who repeatedly cancel or postpone their appointments? It may be time to put them on a "no booking" list to prevent them from making appointments in the future. Let these clients know that while you're happy to accept them as walk-ins, you are no longer able to book them in advance. 
It's not an easy thing to do, but remember that clients who repeatedly cancel their appointments are doing more harm than good. 
Conclusion
Appointment cancellations are a bummer, but there are several things you can do to prevent and address them. Effectively handling appointment cancellations requires a combination of the right policies, effective client communication, and marketing. No matter what type of business you run, the tips above should help you reduce your cancellation rate. 
Good luck!