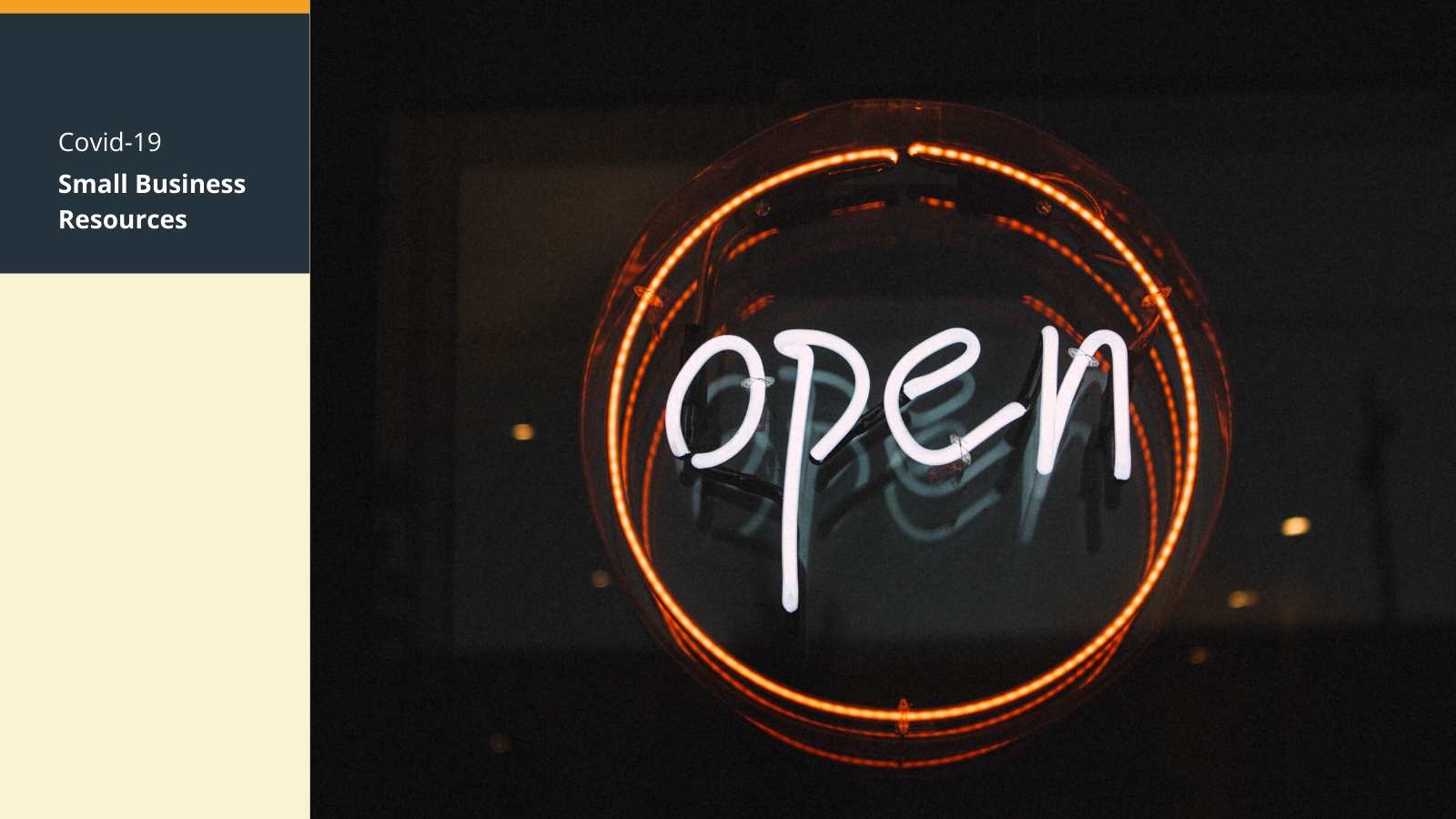 Back to Business: The Ultimate Guide to Reopening Your Salon, Spa, Barbershop or Service-based Business after COVID-19 (with scenarios & plan of action)
Weeks ago we had predicted that you'll be back to business in no time and it looks like it's finally happening!
With Georgia and many other states in the US & Canada quietly considering opening up, it won't be long before you are back to business, rolling up the shutters of your barbershop, spa, salon or shopfront and welcoming your clients like the old times.
We know that small business entrepreneurs like you have your eyes peeled on the news and eager to get back to work and start doing what you love the most—servicing your clients.
But while you're anticipating the norms to ease (and whether you decide to reopen or take a while before you do it) there's something you need to remember…
When things ease out and you're ready to reopen, a lot would have changed. And there's data to prove it.
Research and consulting firm, Ernst & Young, while accessing the latest COVID-19 trends, states that "looking beyond the immediate effects of the pandemic, few consumers expect to go back to their old behaviors any time soon"
The truth is that various scenarios will play out and it's upon you to be prepared to tackle them. This means you need to tailor your communication and offer value that matches their evolved needs.
Here are a few things that you'll be able to witness first-hand, when you reopen your service based business:
Rush of clients —you may witness clients queuing your salon, spa or barbershop, eager to get their hair, shave or nails done. Are you prepared for this scenario?
Trickling clients— Clients not visiting your business despite your reopening will impact your sales, but how can you ensure that you can nudge and still attract them?
High safety concerns— If this pandemic has taught us one thing, it is the need for prioritizing sanitation. This means that your business will need to adapt to these changes. Are you geared up for it?
High service delivery expectation— Even with the social distancing norms and protocols, it's upon you to create an experience that's memorable and fulfilling for them. Are you prepared for it?
We at Genbook want you to step out with confidence and have a clear idea of how to support your clients through this transition.
In this post, we'll guide you through the above mentioned scenarios and arm you with a strategy that will help you navigate the post pandemic time with ease.
Let's begin!
Back to Business Strategy: How to prepare for the rush of clients when you reopen? (and keep yourself, clients, and employees safe!)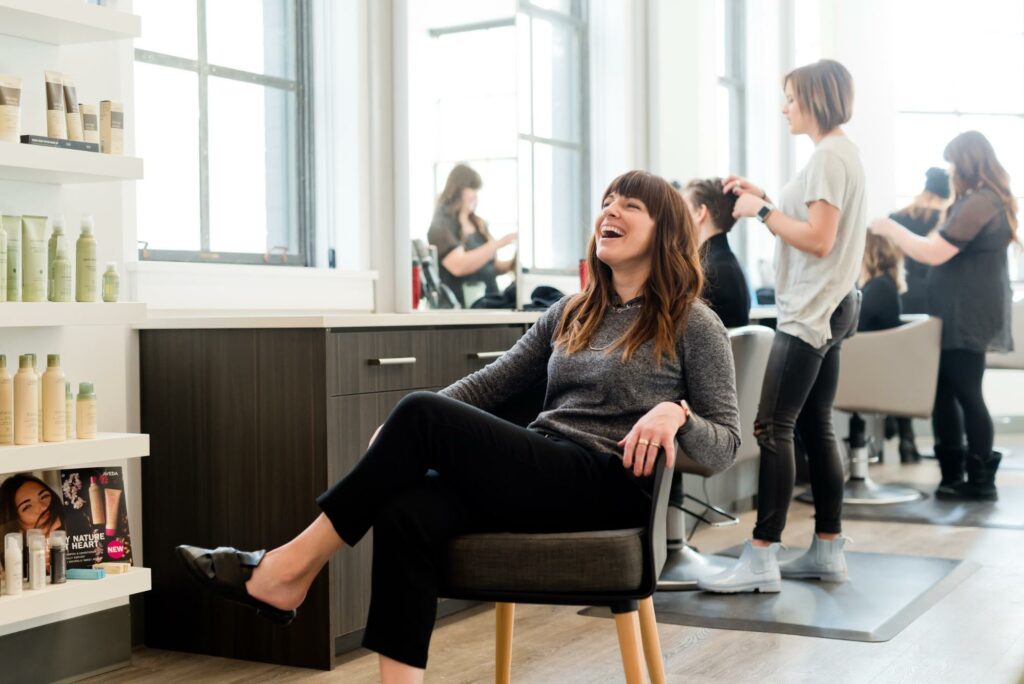 How do I tackle the rush of clients when I reopen my salon, spa or barbershop?
Now we know that's a pressing question on your mind. With a temporary shutdown, your sales have depreciated and to revive cash flow you want more and more clients to book your services—we get that.
But this will require a lot of adjustments—you may have to work extra hours or may have to hire additional staff so that you are able to balance appointments, while maintaining proper safety standards. Depending on which state you're in, you may also be allowed to offer services that are short like haircuts and shaves to begin with.
So how do you make sure that you're taking in the required number of appointments (and doing so effectively) when you re-open?
Here are a few things that you need to know:
Communicate with your clients before you reopen
You're re-opening and given the situation, it's a big deal. To ensure that you have a sizable number of clients to service it's important that you communicate with them and let them know that your business is reopening.
You can use social media channels such as Facebook or Instagram to make announcements in creative ways. Here's an example of how Kay Martinez—a Genbook customer and owner of K's barbershop used Instagram to relay the reopening message.
However when sharing your reopening details on social media be mindful to highlight the safety measures you're taking and what you expect from your clients, to eliminate any doubts. For example, do you expect them to carry a mask or you'll provide them, is there a temperature check involved?
If you're a Genbook user, you can also use the announcement feature on your personal booking page to show your availability.
We also advise small businesses to update their website and Google my Business page and let their clients know that the business is operational again.
If you've got an email list you can use our integration with Constant Contact to send a mass email to your clients or for other email marketing campaigns. You can also use a popular third party app like Mailchimp which enables you to send messages to 2000 contacts for free.
Stress that you only take online bookings and see clients by appointment only
Why? There's going to be an increased demand when your barbershop, salon, shopfront or spa reopens for the public. You want to service all your clients, but with social distancing norms, it may get difficult to maintain your usual client experience with this influx of everyone at once.
So how do you make sure that your clients don't feel unimportant and you've got just the right number of clients in your spa, salon or barbershop at all times? How do you ensure you have enough time between appointments to properly sanitize without making your clients wait? Also, how do you ensure that your clients who are unwell are able to reschedule their appointments without interrupting you during service? Phew! It's a lot to think about.
The answer is through online booking. In a time like this, when you're managing a million things, using the pen and paper method to find who's booked in, at what time and how long before the next client arrives will impact your business negatively. Having satisfied clients is essential to maintaining demand for your service business long term.
By using a tool like Genbook, you can make online booking easy for your clients as they can book a service through both web and mobile without much fuss.
On the business side, you will be able to spread across your appointments and add buffer time for cleaning and sanitization with ease, which prevents your clients having to wait (and any panic to rush a service!). A lot of customers have found online booking and support by Genbook super effective during this time.
"I must say I really appreciate how easy that has been to work with your company during this time. That means a lot to me as a small business owner. I will definitely tell people how much you helped during this chaotic time."

Angie Toman, Owner/Instructor at Living Balance Studios.

Display your client capacity policy inside your shop
With a stress on managing hygiene and sanitization, it's important that you have a client shop capacity policy that displays all the critical information as to how and when clients need to enter, behave and exit your spa, salon or barbershop. Information to include could be: who's allowed in and when; what is the screening process and how long / where they need to wait before the appointment.
However, do remember that these are unprecedented times and your business will have to adapt your communication for this crisis. Clearly communicating your intentions and leading with empathy will get you on the same page as your clients.
Here's an example from ANS Hair Studio & Boutique—a Genbook customer.
Optimize your Genbook listing
There's no better time to invest in an all-in-one online booking software than now and we can't stress on it more. If you haven't yet invested in one, we recommend that you explore how it can help you during this pandemic.
On the other hand, if you are a Genbook user, it's imminent that you optimize your Genbook listing before you reopen. This means updating your announcement page, updating your Reserve with Google page, confirmation messages, cancellation policy and other features.
Back to Business strategy: How to attract & generate revenue with trickling clients when you reopen?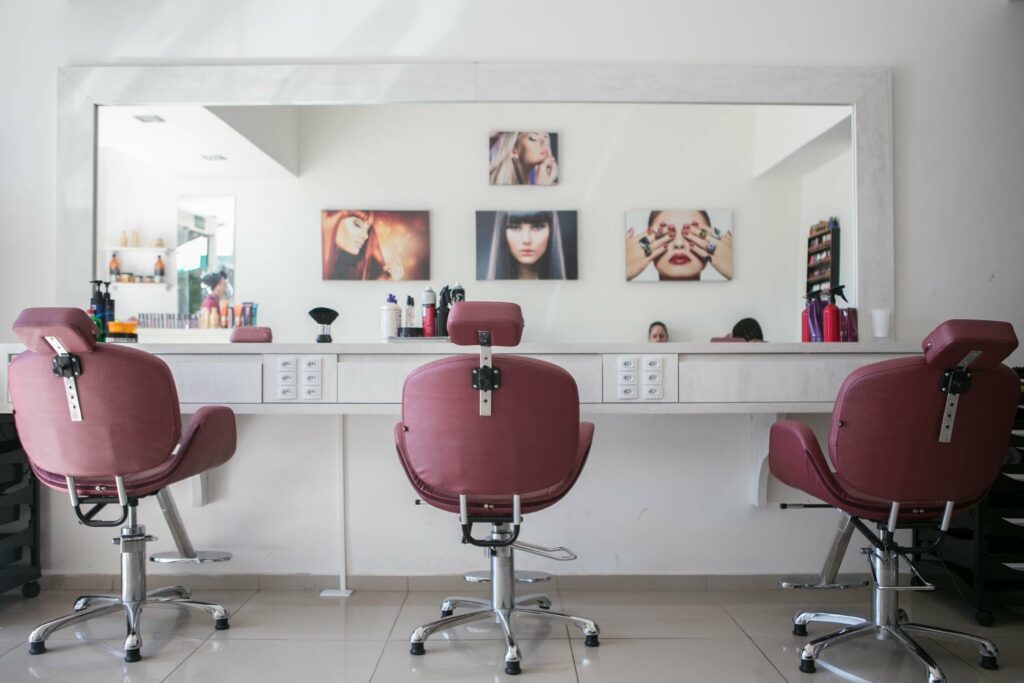 What happens if you don't see as many clients as you used to, when you do re-open your business?
Think about it…
A few of your clients may have found alternate solutions to a service, or don't feel too safe to step out still. How do you ensure that you still attract such clients and continue to generate revenue?
Now that can be a tricky bit to maneuver. While you still want such clients to come back to your business, you can't get pushy.
You need to keep them engaged and attract them subtly. Here's an action plan that you can use:
1. Build trust
The first and foremost thing that you need to do is to communicate how you're keeping your clients safe. Businesses that aren't in with the time or the ones that don't offer online bookings are often considered untrustworthy. That being said, if you have online booking you are more likely to be on trend with your sanitization processes as you can easily manage buffer time.
2. Check in with clients
Your clients may still not be ready, but it's always a good practice to check with them. Unfortunately a genuine call to check on their health or situation cannot be automated.
So pick up your phone and give them a call or text. Understand what their concerns are and evaluate how you can help them.
3. Offer product discount/bundle services for this group
We know generating revenue is important, but if finances are coming in the way of a client booking a service, you may want to test discounting as a strategy to attract more clients during this crisis.
But does it work?
A study conducted by Retailmenot found that two-thirds of US consumers have made a purchase they weren't originally planning to make solely based on finding a discount. But launching a discount means notifying your client and making provisions when they book services online.
Through Genbook's POS feature you can set up discounts in minutes. You can also use the announcement feature alongside to relay this information on your booking page.
4. Share online product shop details
With the crisis hitting us hard, a lot of you have started selling retail inventory online. If that's the case with your business, let your clients know. Genbook's appointment booking page is one place to begin.
If this seems like an idea but you don't know where to begin, this post on setting up a Shopify store can help you get started.
5. Engage them in other forms- referral, reviews
When you reopen your salon, spa or barbershop, you'll need all the love from your clients—and it doesn't stop at the services they pay for. You can reach out to clients who are hesitant to visit for a service and encourage them to leave reviews or refer you business to their friends and family.
Back to Business Strategy: How to maintain hygiene & sanitation at your spa, salon or barbershop when you reopen?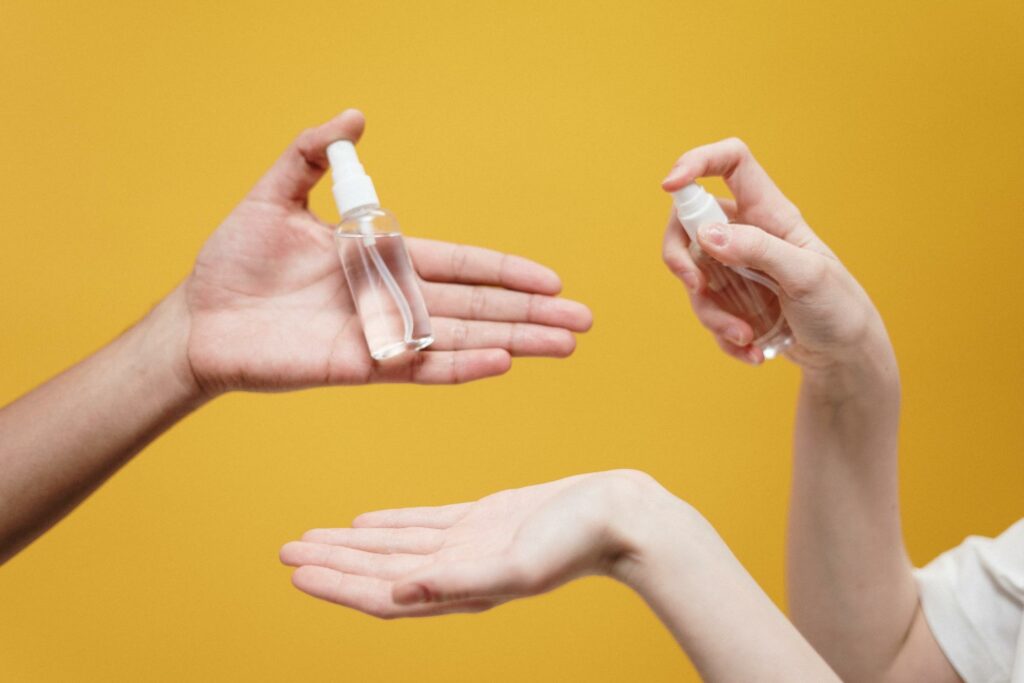 Maintaining hygiene and sanitation at your barbershop, when you reopen your spa and salon is critical for your business as per the COVID sanitization guidelines by the CDC.

You'll have to take extra measures to make sure your staff, clients and you are not exposed to the virus in any way.

Here are the key things to remember:

1. Place order for sanitizers, masks and other supplies
The CDC guidelines state that businesses need to sanitize often and recommend the use of EPA approved disinfectants. For a detailed list of products, brand names and contact time click here. Apart from disinfectants you'd also need masks and other supplies to ensure that you aren't exposing yourself, your clients or your employees to a virus.

If you haven't ordered these products, now may be the time to do so.

2. Educate your staff on the sanitization guidelines
Before you reopen, make sure that your staff is trained on the sanitization guidelines and know the exact plan to implement it in your salon, spa or barbershop. This can be done a week before you plan to reopen. Assign duties and do a mock virtual trial to ensure that everyone is prepared and knows the process well.

3. Get yourself Barbicide certified
You may also want to get yourself barbicide certified. This course takes less than an hour to complete and provides you a portfolio-ready certificate showing your dedication to infection control in salons, spas, and barbershops. A certificate like this will boost trust in the mind of your clients.

4. Sanitize your equipment, surfaces, laundry & linen often
It's a no brainer that you need to sanitize equipment, surfaces, laundry and linen often. But you also need to disinfect high touch areas inside & outside. This includes the following:
Door handles on main entrance and restrooms
Restrooms
Reception desk
Point of Sale (POS) equipment
Stations (including foot/nail drying stations)
Displays
Did you know that you can add this to your online calendar with Genbook? Schedule in the time to do this so that you maximize the productivity of you and your staff.

5. Stagger your appointments and ensure contactless payments
To minimise exposure to the virus, and to properly clean and disinfect it's important that you stagger appointments. If you're a Genbook user you can use lead times and buffer features to manage your client bookings smoothly but also stay in line with social distancing norms.

An all-in-one online booking system like Genbook reduces risk, makes the process convenient and allows you to focus on your services without stress.

Apart from lead and buffer time, contact less payments is another way to limit contact.

There are a couple of ways in which Genbook can process payments without the need for contact. Genbook businesses can save credit card info of their clients and therefore can charge them easily through their own merchant facilities online. Genbook is also PCI compliant which means client payment data is safe and secure from data breaches.

With Genbook you can also request credit card details at the time of booking and charge in full, deposits or simply store those payment details at a tap of a button. It is free to enable payments with Genbook.
Back to Business Strategy: How to ensure optimum client experience when you reopen?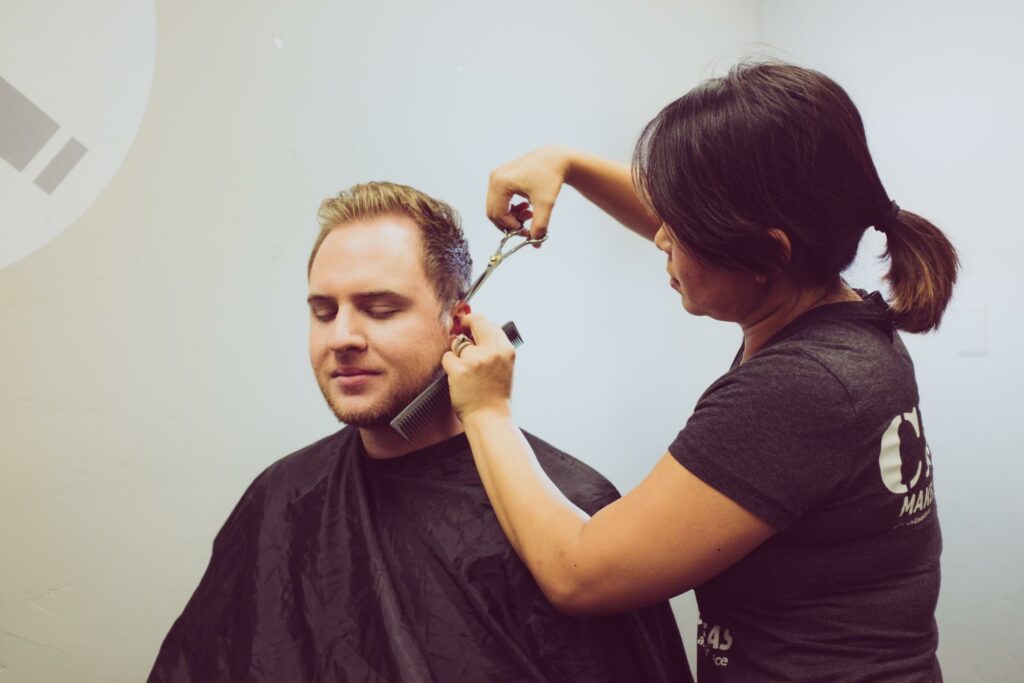 The New York Times calls this the pandemic of fear and agony. It's true that this pandemic will impact our mental health in ways we can't imagine. Filled with anxiety and stress your clients will crave conversations, an excellent service and an ambience that remind them of a good time.

At Genbook we believe that the mantra for success is through heightened business experiences, as they set your business apart. There are a number of ways in which you can elevate your client experience despite COVID-19.

Here are a few that you can implement right away:

1. Ensure your salon, spa and barber shop offers online booking
Did you know that online booking remains a top priority for clients visiting barber shops, spas and salons? The Genbook Client Experience Survey 2020 found that clients across categories prioritize online booking, as it offers them the flexibility to book a service from anywhere, any time.

It's super convenient as it's at their fingertips— allowing them to book, reschedule or cancel an appointment in seconds. In a time like this online booking software serves dual purpose—providing your clients with a better experience as well maintaining their safety.

2. Boost aesthetics of your spa, salon or barbershop
There are ways in which you help your client have a good time, despite the crisis. One of the ways is through refreshing your aesthetics. Make sure that your spa, salon or barbershop is tidy, introduce a fresh fragrance that helps them calm down, build a playlist that sets the right mood—all in all make the time memorable for them.

3. Offer your genuine, friendliest self
On average, 70% of clients in the Genbook Client Experience Survey mentioned that good business experience matters to them and friendly service and competence is what made the experience delightful. That's why it is important that despite this being a stressful time, you continue to offer a friendly and quality service to your clients.
The Road to Recovery
40% of businesses do not reopen following a disaster. On top of that, another 25% fail within one year, states a report by FEMA. But don't be disheartened. I.e. Never give up!
We know the road to recovery is a tough one, but with these strategies, in play you can make your next move with confidence. That being said, we know that it's not just your clients who need support— when you're busy managing a small business, you need support too.
And if you're looking for a personalized plan to help you sail through, try our COVID Business Health, Revenue & Safety Health Check. Get a personalized plan that will help make more money, book more clients, and prepare you, your staff, and your clients for re-opening without compromising their safety.