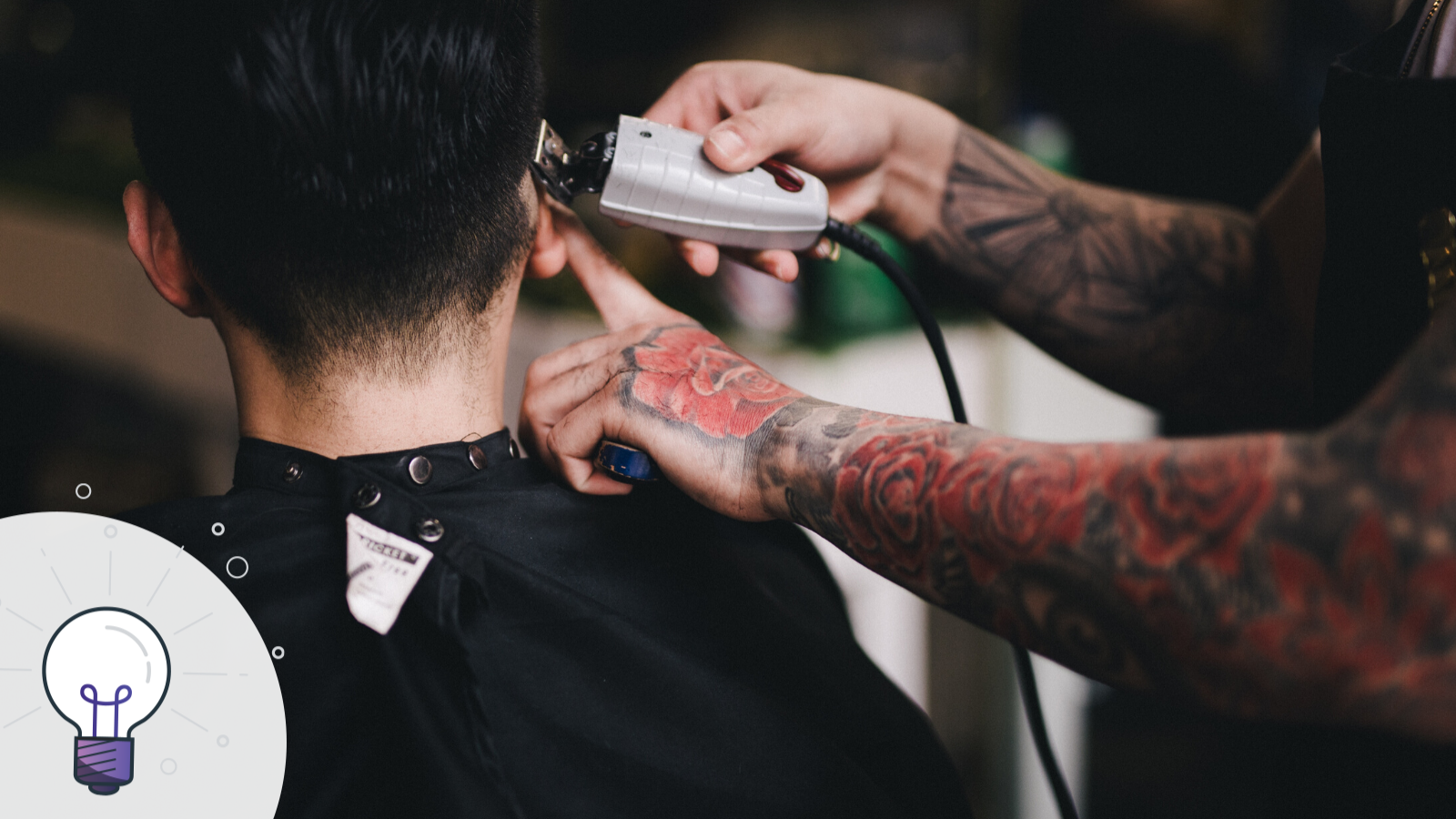 7 Barbering Tips to Help You Run a Thriving Barbershop in 2020
Fun fact: the male grooming industry is thriving. 
Male grooming has been on the rise since 2013, and the industry is expected to be worth $29.4 billion by 2024.
All this to say that the coming year is a great time to start and run a barbershop. 
But how exactly can you do it successfully?
To answer that, we caught up with barbershop owners and experts and asked them to share their top barbering tips on how to improve your craft and grow your business. 
Dive in to see what they have to say or jump to a specific tip below:
1. Barbering tip: Be Consistent 
One of the top barbering tips we've heard is to stay consistent. Being able to provide the same great services to your clients is critical to the success of your business. 
"Be consistent because hair grows back, and when it does, people come back for the same service every time," says Demesio of Darker Shades of Fades. "You have to know that it's what you want to do for the rest of your life. It's not a hobby."
Derick of Empire Barbershop echoes this advice, and says that "consistency is key" because "customers want to know they'll get the same results every time."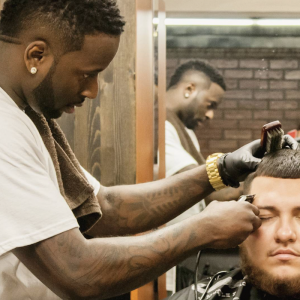 So how exactly can you stay consistent?
One way is to practice your craft and skills on a regular basis. The more you practice, the better you'll be at grooming and styling your clients, and you can ensure that you can provide the same level of skills and services every time. 
From a business management standpoint, you can stay consistent by standardizing your processes. Document the procedures and practices in your business, and relay them to your staff so they too can offer the same experience to every client.
2. Barbering tip: Love What You Do and Stay Motivated
Just like with any business, running a barbershop comes with a lot of ups and downs. Some days will be a breeze, while others will require more effort and energy. 
To be successful, you need to roll with highs and lows. And to do that, it's essential to genuinely love what you do and find a strong motivation. 
Put it another way: strive to find your "why."
Get clear on your purpose and motivations and use them to fuel your drive. Dice the Barber, for instance, says his motivations include his kids and his clients. 
"Running my own business motivates me, but having kids keeps me even more motivated," he shares.
"I love doing what I do. Being able to change someone's whole image with one haircut and give them a smile on their face makes my day. Someone might be coming to get a haircut before going to get a job, and they come back to let us know. You know what you're doing is going to potentially change someone's life."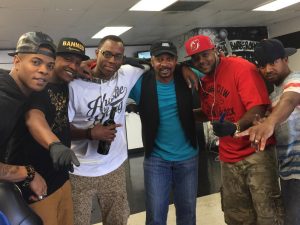 3. Barbering tip: Elevate the Client Experience
Getting a haircut or a shave isn't the only reason men visit barbershops. They do it because they value the experience that they get at the shop.
That's why you need to constantly find ways to enhance your services and ensure that your clients have a good time in your barbershop. 
"To grow your business, barbers need to know how to take their services to the next level," says  Angelo Ruscetta, a Master Barber who owned his own barbershop and worked at The Art of Shaving. 
"To enhance your haircuts, barbers can include a hot towel straight razor neck shave. Include a hot towel over the face during your shampoo services. These are small additions, but are easy to incorporate into your routine without a large cost to start to implement."
"Clients want the whole package,"  he adds. "They want a clean barbershop, greeted on professionally on the phone and when they walk in the shop, the barber to be on time for their appointments, great client consultation, and finally, a barber service to meet/beat expectations."
Erik Anderson, the co-founder and managing director at Scissors & Scotch, weighs in with similar wisdom.
"The #1 piece of advice I can give is to focus on each client that comes through your shop. If you're focused on their experience and always elevating that, then the results will come."
4. Barbering tip: Have a Unique and Amazing Personality
Another key to creating an experience that clients won't soon forget lies in your personality. Don't be afraid to let your character shine through when interacting with your customers. Strive to be yourself — while remaining likable and professional of course!
"Being a good person, in general, is also important because people are attracted to good people," says Sway of Grey Matter LA. "Being welcoming, being able to hold a conversation (an interesting one!) are important to the trade." 
Another important quality? Confidence. 
As Demesio of Darker Shades of Fades puts it, "It's all about your frame of mind; you have to be confident. You have to incorporate your personality into it, and make people feel comfortable.
5. barbering tip: Collaborate with Other Businesses
Here's an additional barbershop tip: collaborate with others.
Find other businesses that complement yours see if you can form a mutually beneficial relationship. 
Matthew Davies, with Salty Beards in the UK, says collaborations have been beneficial to them. 
"We team up with local businesses and brands. For example, we're currently planning a music video shoot for a Swansea based band called Seven Stories High. When the video is out, it will benefit us both; we'll both be sharing it on our social media pages and showing friends which will strengthen both of our customer bases and establish us as a 'cool' local business," he explains. 
"As a result of collaborations like this, we are consistently booked out two weeks in advance despite being one of the more expensive cuts in the area."
You can also collaborate with vendors and suppliers. 
Matt Benevento, who represents The Bearded Bastard, says that "a successful barbershop needs to build a unique brand that speaks to modern clients and provides high-quality grooming products."
Matt continues, "partnering up with a grooming product wholesaler can help you define your brand and stimulate extra revenue through product sales."
6. barbering tips: Keep Learning
Continuous learning and development are critical, especially if you're at the beginning stages of your barbershop journey. 
"For those starting out, be open to continue learning," recommends Chris at Peace Valley Dry Goods & Barbershop.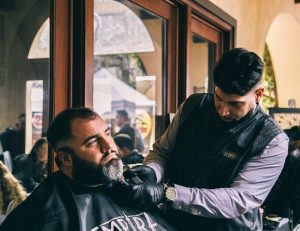 You get out of school, and you haven't cut yet. You'll learn so much more when you're in the shop. Take constructive criticism, and keep learning."
Derick of Empire Barbershop, offers similar advice and emphasizes the importance of having a mentor and getting hands-on experience. 
"Find a mentor, learn the business, and if you want to be busy, you need to be in the shop. You have to be there from the time the doors open until they close."
And Sway of Grey Matter LA adds that it's essential to educate yourself on all aspects of the barbershop business. 
"For those starting out, don't be afraid, dive in, get your feet wet in all aspects – whether it's in terms of skills, new haircuts, speaking to barbers who have been doing it for a long time. Ask for help, ask questions, reach out to those you look up to." 
7. barbering tips: Find Ways to Increase Booking Frequency
"The easiest way to grow your business is to sell more to the customers you already have. For barbers, this means increasing the *frequency* of your clients' visits," says Michelle Jones, who's been involved in training barbers and hairdressers for over a decade.
She continues, "hardly anyone focuses on this because it's more exciting to think of ways to reach new customers on Instagram or similar, but seeing your existing clients more frequently is FAR more profitable!"
Michelle's advice? Have a think about your services that get people coming back and find ways to retain those customers. "A great one is back and sides only: a 15-minute appointment at a lower price that keeps the client looking constantly sharp with minimal effort."
In the same vein, you should also make the booking process as easy as possible. Use an online appointment scheduler so clients can schedule their appointments online, and then automate tasks like sending confirmation messages and reminders so you can maximize attendance with minimal effort. 
Genbook can be a huge help here. Our online booking software streamlines that client scheduling and calendar management, so you can book more clients, boost your productivity, and run a better business. 
But don't just take our word for it. Check out what Demesio, Darker Shades of Fades has to say. 
"If you want your clients to be just a click away from booking an appointment, start using Genbook. Genbook has been the world for me, it's helped my career. I wouldn't trade Genbook for anything."
Want more? Get free actionable advice on growing your small business. Sign up for our newsletter. P.S- We don't spam!