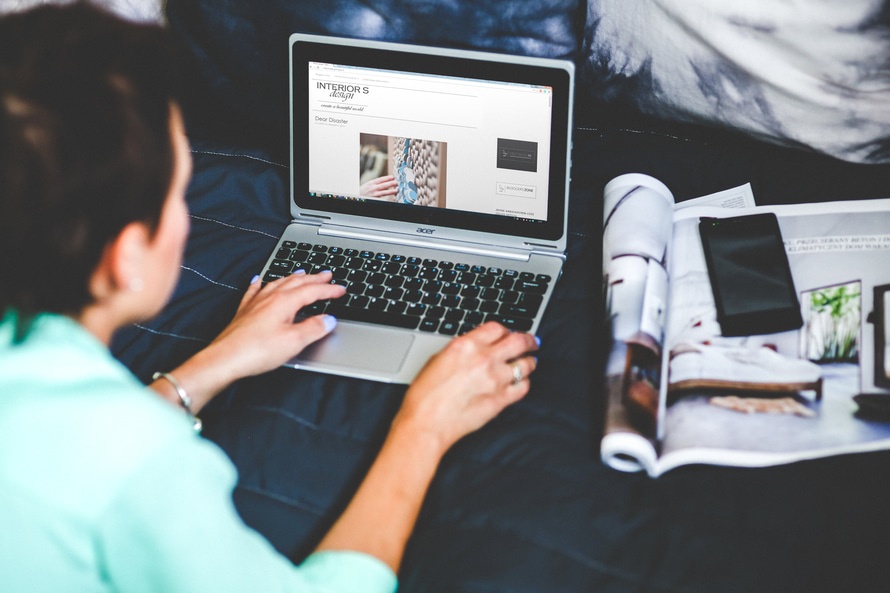 A Quick Guide to Blogging and Social Media
The Internet has revolutionized the way customers and businesses (especially small, local businesses) connect. More and more business owners are investing time and resources into making sure that when customers come online, their businesses are easy to find and connect with. For us at Genbook, that's infinitely exciting. But we know that it can also pose a challenge for small business owners. That's why we'd like to delve a little deeper into two things that can boost your online presence in big ways, and give you a bit of (hopefully helpful) advice on blogging and social media.
Blogging
Starting a blog is a great way to make your small business more searchable (because online content naturally create lots of relevant links to your business). It's also a great way to show your customers more than just the facts of your business (location, services, etc.). Blogs allow small business owners and staff to go in depth with the professional expertise and create a community for customers.
And blog posts can go beyond just the confines of your own business. A hair stylist can discuss her thoughts on popular products; a massage therapist can write about the difference between various massage techniques; a chiropractor can give advice about the best ways to prevent back pain in daily life.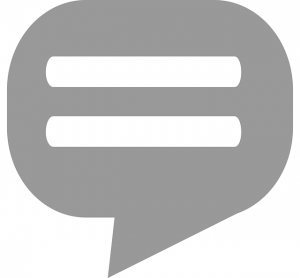 Blogs are wonderful for building customer confidence in your business, since 81% of consumers trust advice and information they read on blogs. Offer your customers valuable knowledge, and it will solidify their faith in and relationship with your business.
But, blogging can be daunting. Do you have the time? And where do you even start?
As with most things, start with a plan. It may not be realistic in your industry, or in your own professional life, to post a dozen or more times a week. So, don't aim for that. Settle on one or two posts per week, or whatever seems achievable for you and your staff, and grow from there.
As far as content goes, it should be what speaks to your customers (existing and potential). Like the examples above, it should convey something about your professional expertise, yourself, your connection with your customers and your business. Don't be afraid to make a lot of it about your customers, too. You can share promotions (coupons, deals), run contests, poll readers on various topics.
If you're not sure which blogging site/platform to use, there are are useful breakdowns of your options here and here.
Social media
Social networks like Facebook, Twitter and Instagram are prime places for customers to connect with businesses. Small businesses are getting smart to that. About 80% of small businesses have a presence on social media, in order to help their businesses grow. And 3 out of 5 small businesses report getting new customers via social media.
A great social strategy starts with knowledge. Knowing where your customers are more likely to connect with you is key to expending your time and resources where it counts.
Generally speaking, if you were going to spend your business's social media time on just one network, Facebook — with 890 million daily active users — is your best bet. It also has the highest conversion rate and the highest percentage of purchases on social media.
But don't overlook fast-growing Instagram, with its 300 million monthly users (25% of whom are in North America alone) and the highest rate of follower engagement of any social site. Or Twitter, which boasts 284 million monthly users.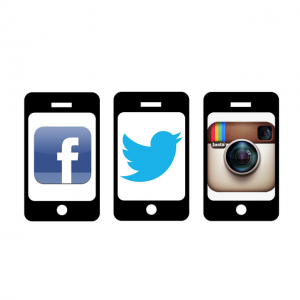 And, of course, Facebook, Instagram and Twitter aren't the only games in town. Google+, Pinterest and LinkedIn all have their places and their millions of consumer users. The most important things, however, are where your particular customers are likeliest to spend their time online, and which of the social networks best fits your business's social needs.
Facebook is very versatile, allowing businesses to share pictures, articles, quotes, news, and have conversations. It would suit most business types.
Twitter is becoming more and versatile, allowing you to post links, images, quotes, videos, and news in the fewest words possible. It works great for businesses whose customers spend a lot of time on the site or the app, since the lifespan of a tweet is far shorter than any other social media post type.
Instagram is great for hair, beauty, home and garden, style and other creative professionals whose work can be showcased in pictures.
Pinterest, also image-focused, is a great place to build a following and show off not only your own work, but also your ideas and inspirations.
LinkedIn is all about professional connections, so it's a great place for those in B2B, lawyers, accountants and other professionals to communicate, share leads, and confirm their qualifications.
So, get to know your customers. Find out where, when and how they like to connect online. And remember that it's about communicating and engaging, not broadcasting.
Looking for ways to build social media followers for your salon, wellness or barber business?
Download our Social Media Starter Pack with the right goodies to get you started!