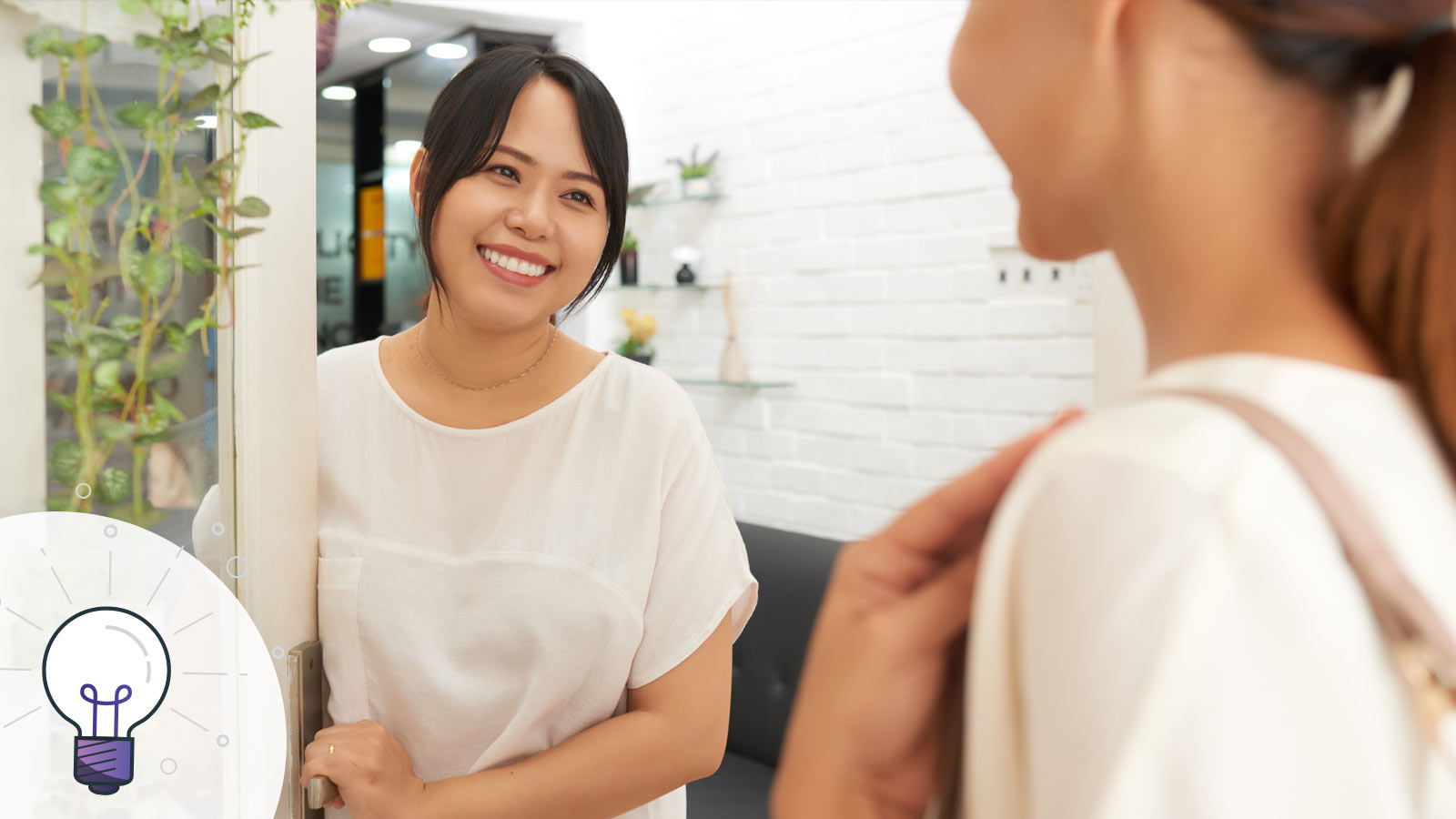 10 Savvy Wellness Marketing Ideas for Promoting Your Business on a Budget
You've got a fantastic website, an ideal location, and an aesthetically designed wellness center—all the things you need to get more clients through the door. 
But there seems to be a problem…
Despite it, not many know about your business. Your walk-in numbers are poor, and you don't get as many online bookings as you expected. 
All this has started to affect your business growth. 
It's not fair…and we get you.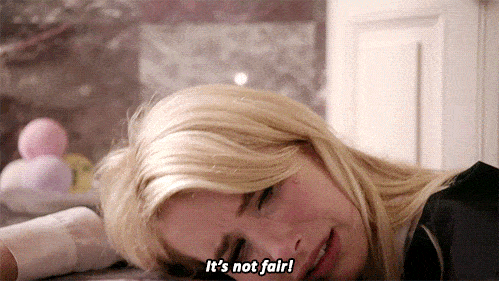 But here's the truth…
Setting up a website, picking the right location, and offering an excellent service at your wellness center is necessary. But sometimes even that's not enough. To get proper visibility for your wellness business, you need something "more."
And that's where wellness marketing comes in to play. A good wellness marketing plan can help you attract the right clients, increase your bookings, and boost your sales tremendously.
"Oh, but marketing comes at a price," you say. But that's a myth and we're here to bust that myth for you! 
In this post, we're sharing with you 10 savvy wellness marketing ideas for promoting your business on a budget!
Whether you're an established wellness business or a newly launched one, there're tons of ideas that you can borrow from this list and apply to your wellness business right away! 
But before we go ahead and share these wellness marketing ideas with you, let's take a moment to understand what's wellness marketing, and why your wellness business needs it. 
What is Wellness Marketing & Why Your Wellness Business Needs It? 
Wellness marketing is the use of specific tactics and strategies to help a wellness business connect with its clients, build a brand, increase sales, and drive consistent word of mouth. 
Whether it be a spa or a holistic healing center, wellness marketing is how the best businesses are generating buzz and promoting themselves. And while the wellness industry is growing by leaps and bounds, you can't ignore the competition that comes with it. 
The truth is that the industry is so lucrative that everyone is after a slice of the wellness real estate!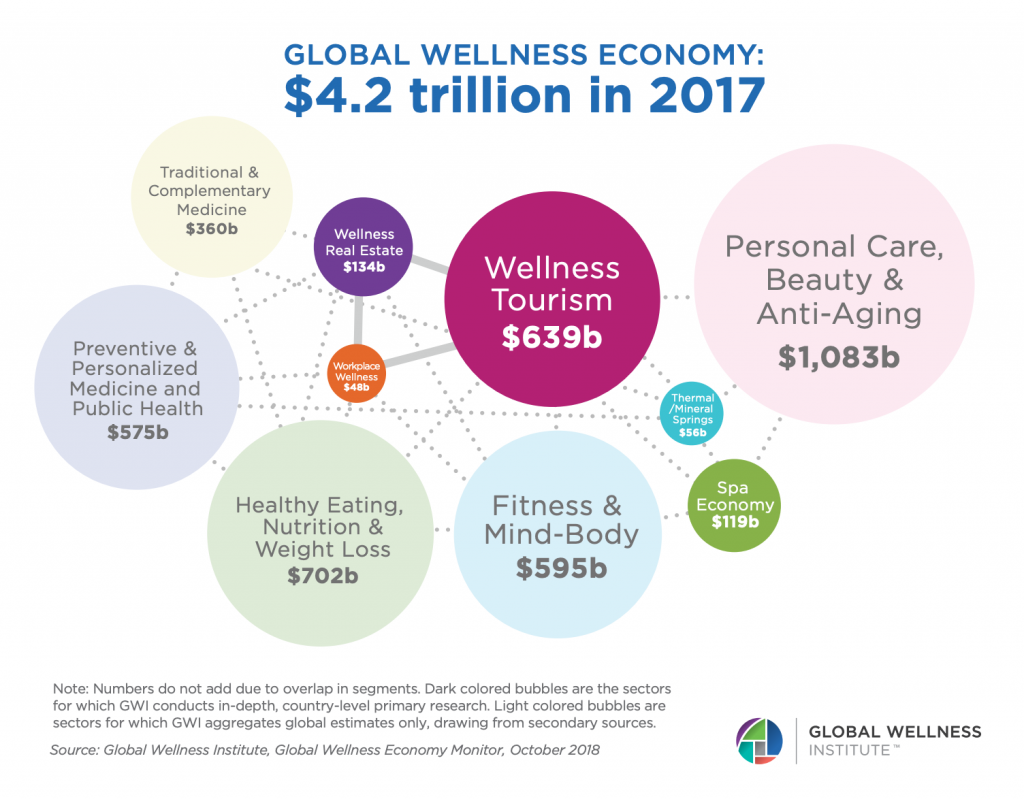 With a solid wellness marketing plan, however, your business can ensure that you're on the right path without being worried about competition. 
Let's look at some budget-friendly wellness marketing ideas that you can begin with: 
#1 Create a Google My Business Account
You want new clients to walk in your wellness center—that's the goal you're chasing. But did you know that 70-80% of people research a company online before visiting their brick and mortar setup? 
They are searching to know more about your business, your services as well as evaluating the ease of contacting and booking your service online. 
And that's where Google My Business account can help you offer the best info to your future clients. 
A Google My Business account readily allows your customers to get in touch with your business. It lets them know about your hours of operation, phone numbers, as well as directions to your establishment, making it extremely simple to get through you.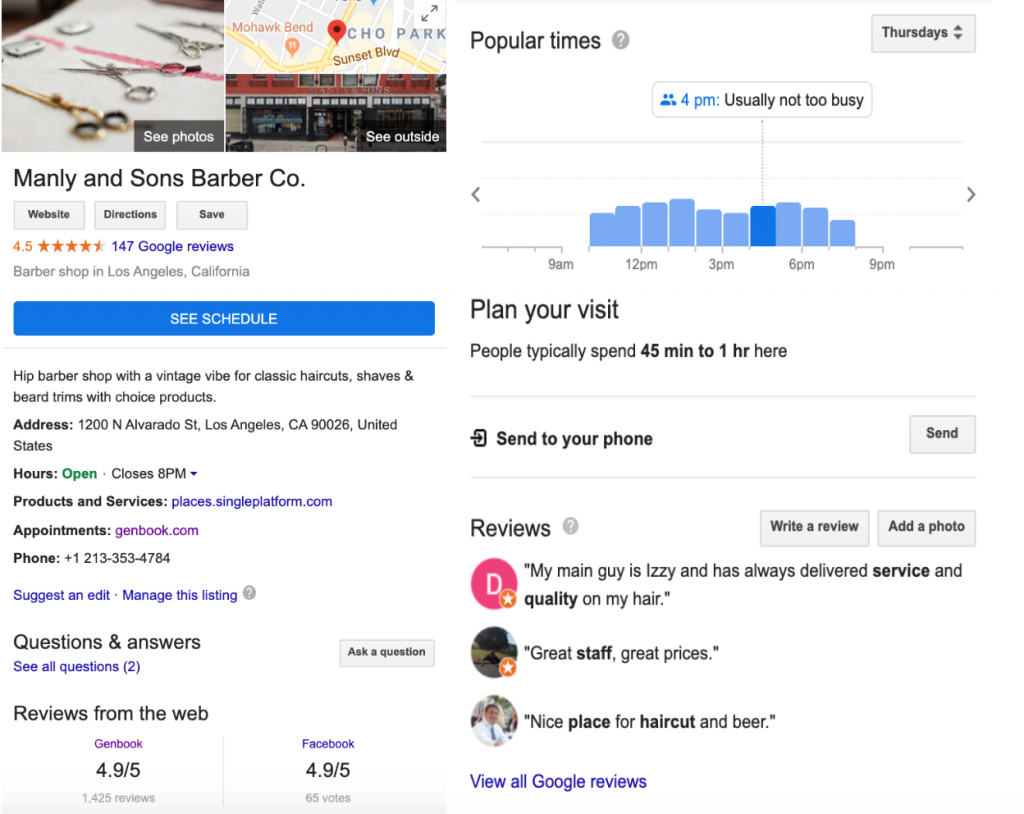 They can call and message your business and even leave reviews, which then show up on your profile! Having a Google Business profile can help in amping up your visibility. Here's a step by step way of setting a Google My Business account. 
If you're a Genbook user, you're in for some treat. Through our partnership with Google, Genbook scheduling pages can now be linked with Google Business pages and Maps listings. 
#2 Create a Free Yelp Listing 
A search conducted by SurveyMonkey in 2019 found that 97% of people spend money with a business they find on Yelp.
Similar to a Google My Business account, Yelp allows you to upload photos and respond to reviews. You can also see the number of people who are reading your reviews and coming to your wellness center through them.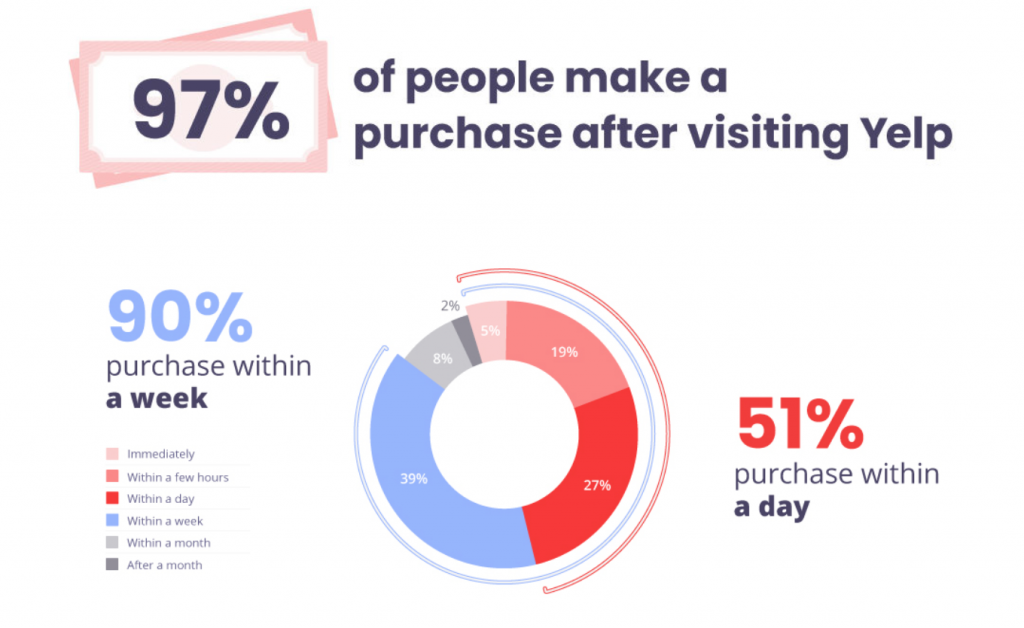 Should you choose a Yelp listing or a Google My Business account? In our opinion, it is a good idea to leverage both of these platforms. 
# 3 Participate in a Local Community Event/ Expo
Events and expos are at the heart of any community, and if leveraged well can help you a great deal in promoting your wellness business. 
Participating in a  local community event/ expo offers your prospective clients genuine and face to face engagement with your brand. As an entrepreneur, this is your opportunity to educate future clients about your services, what your brand stands for, and how you take care of your present clients. 
You can offer discounts as well as build a list of people to be approached later. You can even offer on-spot consultations/services to keep them interested. Local community event/ expos not only help you interact with prospective clients but also help you build meaningful relationships with other vendors.
While participating in a local community event may be cheap, participating in expos may come at a price. It has its benefits, so look out for discounted deals and early bird packages to reduce the costs.
All in all, it's an opportunity with possibilities and is worth every penny for your business! 
#4 Enhance Word of Mouth 
Think of the last time you got to know of an amazing eating place, or a place that offers branded stuff for less? 
Chances are you heard it from a friend. 
Research states that word of mouth is the primary factor behind 20-50% of purchasing decisions. There are several ways in which you can use this age-old marketing technique to promote your business. 
We've listed a few for you! 
Launch a Referral Program 
Promote your referral campaign by asking your staff to hand over referral cards or flyers to customers who walk into your wellness center. You can also call your customers or use an SMS service to let them know about it. 
Other ways to promote it is through your social media accounts, on your website, or email list if that exists. 
View this post on Instagram
The idea is to make your referral program known to as many people. 
For a wellness business such as yours, a referral program can be anything from store credit, a mystery gift, or even a discounted service for clients who refer their friends and family to your business. 
Another way to create buzz and word of mouth around your wellness business is by creating unique deals for your clients. This means different things for different types of wellness businesses. 
For example, if you're a spa owner, you can create customized packages based on seasonality, or you can add something new to your treatment packages each month to refresh deals. 
At the Spa at St. Julien in Boulder, Colorado, customers can experience body immersion and pedicures that use pumpkin drizzle! Now that's some treat for winters, isn't it? 
Creating a special menu for patrons who love organic or vegan products can be a good differentiator too. 
If you offer wellness therapy as a service, think of adding a complimentary session— a 10 min foot reflexology free with a healing oil massage for example or even a free chanting session. Adding a special something for your frequent clients can help here too. 
The idea is to create deals that not only set you apart from your competitors but also help you with word of mouth publicity.
Use Gift Cards/ Certificates
Gift cards/certificates are the most common yet one of the most efficient ways to attract customers. Everyone loves them! There are a couple of ways in which you can share them: 
You can either offer branded gift cards that allow a client to seek discounts on services at your wellness center. A design tool such as

Venngage

can help you do this quickly. 

You can also offer a pre-loaded gift card as an incentive if they book services above a certain value. 

If you're already a Genbook user, you can activate the

gift certificate feature

—instead of them putting their credit card number and details, you buy it for them! 
#5 Share Your Expertise 
Believe it or not, when it comes to their wellness, most people like to make an informed decision— what products suit their skin, what wellness therapy should they go after, and whether something makes sense for them are all crucial before they book that appointment. 
And that's an opportunity that you can leverage to promote your business! By investing time in educating your clients and future customers, you're giving them something to "talk about," and that will set you apart from your competitors in a big way. 
On our favorite entrepreneur and Genbooker, Brittany Carmicheal, an ex hairstylist and now a wellness coach, for example, uses Instagram as a platform to share her learnings with her present and future clients. Her posts are detailed and educational and full of insights. Now that's indeed a clever way for her to promote her wellness business, isn't it? 
View this post on Instagram
Another way of promoting your business is by volunteering to speak at local events, a business session, or a closed group meetup. Begin by creating a list of industry-specific events and shortlist the ones that can offer you a spot. 
A quick search on Eventbrite or a similar site can also help you with shortlisting the right opportunities for you!  Such events get tons of locals, and there's a high chance that a few of them would be keen to give you wellness business a go because they heard you speak at it. 
#6 Enter a Local Business Award 
Local business awards have one purpose—to acknowledge local businesses that offer exceptional services to their clients. Entering such awards can be a powerful symbol to promote a wellness business. 
Whether you win or not, an opportunity to participate shouldn't be missed. 
In most cases, even the participants get a letter of participation from the sponsors, which can be used to adorn a wall or your wellness center's shopfront. And that's great social proof!  
#7 Use Traditional Marketing Techniques 
Traditional marketing techniques have long been used to promote brick and mortar businesses. However, in today's time, you need to get a little creative with the ones that you use.
Go for eye-catching flyers and brochures instead of the basic ones—the one that shows the personality of your wellness business. 
Business cards can be fun too! Here's one for inspiration…
You can also use advertising methods such as newspaper listings, banners on cars as well as advertise in local directory listings for promotions. 
#8 Share Some Swag 
Swag! That's a word that excites us a lot and will probably excite your clients too. What's not to love here? 
From branded towels to water bottles to yoga mats to even hand-painted totes.. there are so many swag marketing ideas that you can play and adjust with your budget. Not only does swag makes a big statement, but it also allows people to familiarize with your brand and generate some chatter around it. 
#9 Offer Limited Period Free Consultation/Service 
Consultations are in the best interest of your clients. A wellness entrepreneur like you clearly understands its benefits and how it allows you to thoroughly investigate the problem they are facing and build a therapy/program that's customized for their needs and wants. 
However, many a time, people feel overwhelmed by additional costs attached to consultations which deter them to sign up. Offering a limited period free consultation can, unclog the situation and help your wellness business attract new walk-ins. 
Isn't that a good way to promote your business on a budget and attract both old and new clients? In our opinion it definitely is. 
#10 Use The Power of Social Media 
If your wellness business already has a presence on social media, there's so much you can do.
From Facebook to Instagram…the list of channels that you can experiment with is endless. But before you jump in, set your business profile in order. 
Create a Facebook page for your business and set up CTAs that allow people to find and instantly book your services. Genbook users can

add a book now button to their Facebook page

. You can also add special features such as displaying your menu and even listing your services.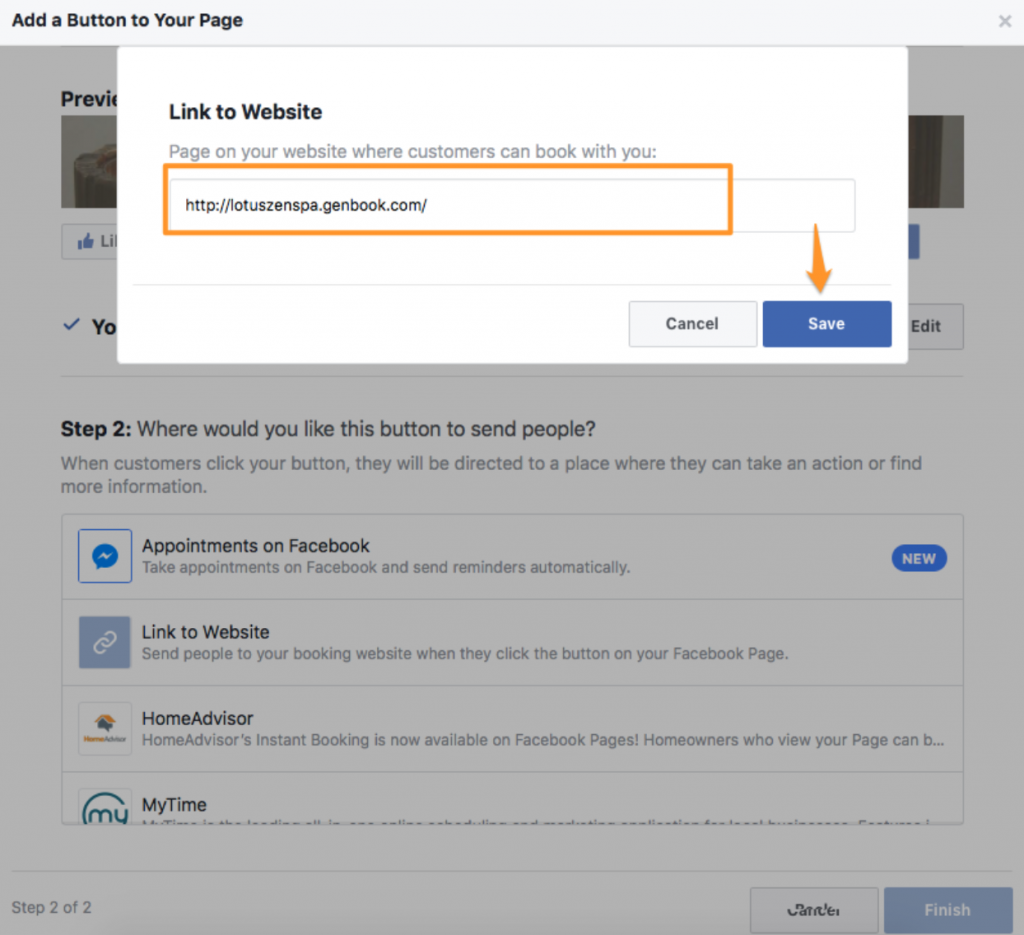 Add your booking link to your bio on Instagram. If you're a Genbook user, you can also add a

book now button to your Instagram business profile

. 

Once you've set your profiles, ensure that you're constantly sharing engaging content with your clients. The more engaged are your followers, the more are the chances of them letting others know about your business. You can also use tactics such as

contests and giveaways

to build engagement. All of this will help immensely in promoting your business. 

Use a small budget to run paid ads and tap more people. 
Wrapping it Up 
There you have it: 10 wellness marketing ideas that you can use to promote your business on a budget. 
Here they are once again: 
Create a Google My Business account

Create a free Yelp listing 

Attend a local networking event/expo

Enhance word of mouth

Share your expertise

Enter a local business award 

Use traditional marketing channel 

Share some swag

Throw a limited period free consulting session 

Use the power of social media 
Clearly, there's no dearth of ways in which you can promote your wellness business. It can very well be achieved without spending thousands of dollars on promotion. All you need is a bit of creativity and some smart thinking. 
Use these ideas as inspiration and let us know what worked for you. 
Looking for ways to set your business apart? Sign up for the Genbook newsletter—We'll send you tips and tricks to stay ahead, and that will help you run your business effectively.