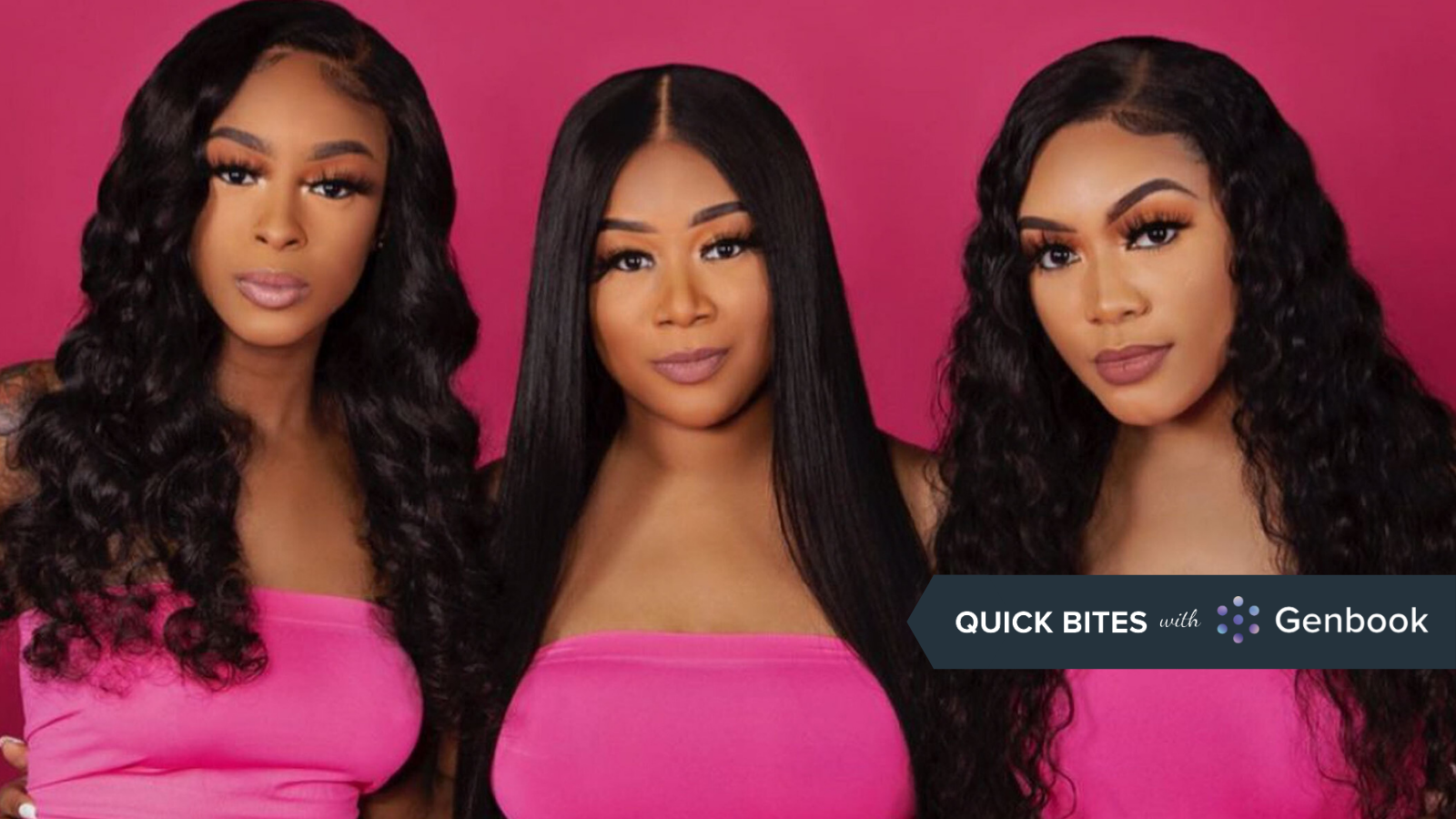 Building a Successful Hair Business – Tips From Sewin Queens
This is part of a bite sized series created by Genbook.
Starting up and running a successful hair business presents many challenges. The road to success has multiple trials and tribulations. Each hair business that has grown from the ground up, has mastered its path throughout the years and continues to grow by using these hurdles as lessons.
One of the ways to become a successful entrepreneur is to continue to learn, improve your skills and take the advice of other entrepreneurs in both business and in your niche industry.
With that in mind, we have launched 'Quick Bites with Genbook', a bite-sized interview format where we regularly speak with experts. These experts are experts in an array of areas from being entrepreneurs, social media whizzes, and SEO geniuses to name a few.
This episode's guest is Julia Pendleton, founder of Sewin Queens, a Texas-based weave and luxury hair extension business.
In this episode you'll learn:
How to pave the way in the hair industry
Which strategies and tools you need to stick with to become successful
How to maintain 5-star service excellence
Watch the complete Interview here:
Entrepreneurs like Julia have trusted Genbook—an online booking tool for its benefits for over a decade now.
If you're looking for a tool that has tons of features for staying on top of your bookings, increasing your visibility, and boosting your business reputation, Try Genbook for free.