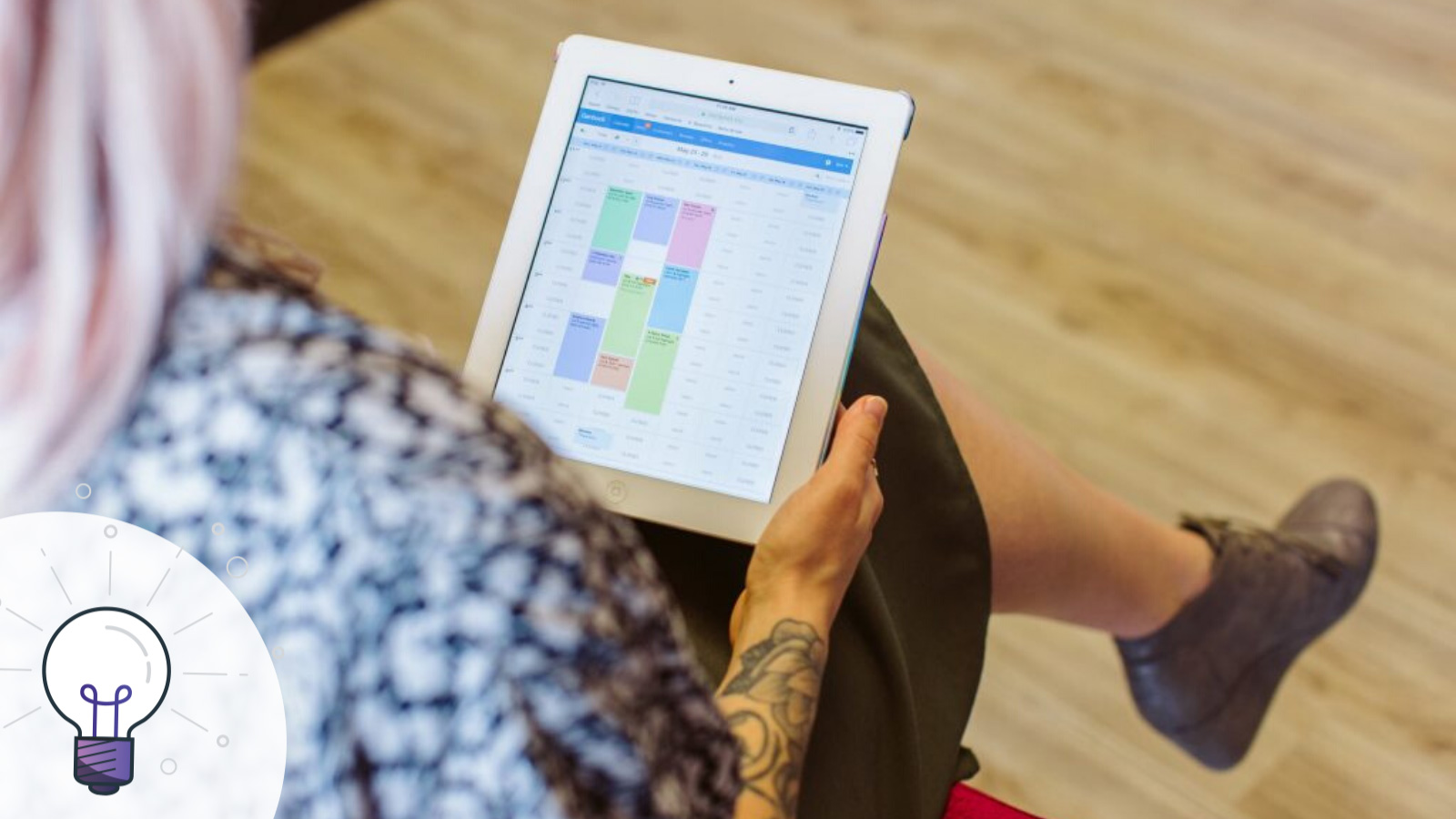 How To Choose The Best Salon Scheduling Software for Your Business- 6 Critical Questions To Ask
Let us paint a picture for you:
It's 9 am, and Celine has just entered her salon when the business phone starts to ring.
It's Debbie — her old client, and she wants to book an appointment. Celine thanks her for calling, makes a note of it, and is ready to start her day.
This is followed by a couple of more calls.
It looks like a busy day, but she's under control.
But panic strikes her.
She realizes it's Wednesday—the day she was supposed to close mid-day!
She has to pick a relative from the airport and drop her son at the soccer practice too.
How could she forget?
She tries to shuffle the appointments, and hurriedly calls every client who booked.
The end result?
A poor review on her Facebook page and a one-star on Yelp follow.
Devastating right?
Now, imagine if this happened to you.
As a salon entrepreneur, you're juggling a lot of things every day. But with so much to do, a booking faux-pas is closer than you think.
But this can change if you invest in a salon scheduling software. Let's see what this software is and how it can help your salon business.
What is a Salon Scheduling Software?
A salon scheduling software is an online tool that helps salon owners plan and their clients manage their bookings efficiently. It allows salon owners to schedule, reschedule, cancel, and modify client appointments without wasting time on manual entry.
Their clients, on the other hand, can book, reschedule, and cancel appointments online—24*7.
It's a win-win for both the business and its clients.
But how do you go about picking a salon scheduling software?
Our hand-picked questions will make the process easy for you. Let's look at 'em.
Question 1- Can You Afford a Salon Scheduling Software?
As a small business owner, every penny matters. Chances are that you realize the importance of a salon scheduling software, but have been pushing the decision to invest in one 'cos of its pricing.
We get it.
But here's the truth…
Not having a salon scheduling software may have worked in the past, but not anymore.
That's because your clients want the flexibility that comes with online booking. They order food online, they book a cab online, and they want to book a service at your salon…ONLINE!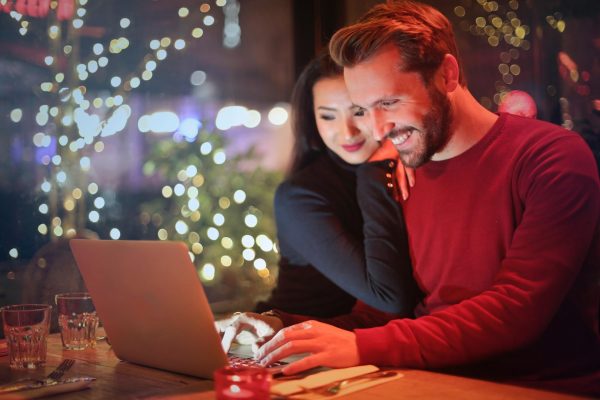 But that's not where it ends…
A salon scheduling software will offer peace of mind by letting you focus more on your clients, rather than on business distractions that come with the manual booking!
That being said, you needn't break the bank to find something that helps you manage your bookings effectively.
So how do you know if a salon scheduling software is worth paying for?
It's through research.
Look out for their features. Check out if they offer flexibility across devices and evaluate their integrations. Dig deep in understanding the uniqueness of their offer and how it can benefit your business.
Salon scheduling softwares that cost money are known to invest a lot in people, processes, resources, and development to give its customers the best features and seamless user experience.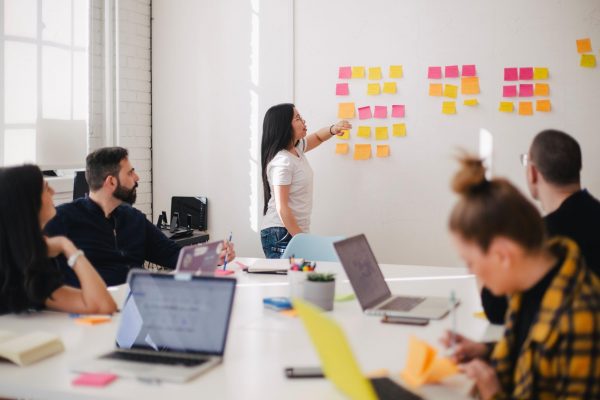 In essence, that's what you pay for.
While considering pricing, do factor the fact that your business is going to grow in the future. That's why it is crucial to invest in a tool that grows with your business. Genbook, for example, offers pricing plans that are based on the size of your business.
And even though the price for a salon scheduling software swings between cheap to expensive, you know the ones that you need is the one you can afford!
Question 2: What Features Does The Software Offer?
Once you've got pricing out of the door, it's time to dig a bit deeper and analyze the software's features.
But before you do that, remember…
Not all salon scheduling softwares are created equal, and not all of them will have features that'll make sense for your business.
So how to know what to look for in terms of features?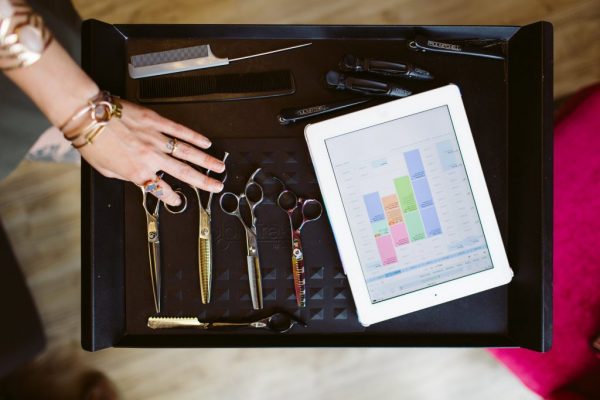 Great question, but there's no easy answer to it.
Frankly, you don't want to pull the trigger now and regret later. In our opinion, the one that you pick should align with your present and future business goals.
For example, if you're a local business with no global expansion plans, a feature like multiple time zone converter won't make much sense for you.
On the other hand, a feature that lets you send text and email reminders to your clients can be put to use immediately.
Another thing that you should consider here is the integrations that the software offers.
Genbook, for example, integrates with Google Calendar and Constant Contact for email marketing, making it easy for salon owners to see their schedule and manage emails they send out to their clients.
Genbookers using iOS platforms can get information on their next booking, be reminded of which customer it's with, what service they're having through seamlessly through an integration that we offer with Siri.
A good salon software scheduling software should also offer you an analytics feature.
Why's it important?
It's because it lets you make informed business calls.
Genbook, for example, let's a salon owner see the number of no shows in a day/week/month. A Genbooker can also get info on the staff member and the service that generated the most business for the salon.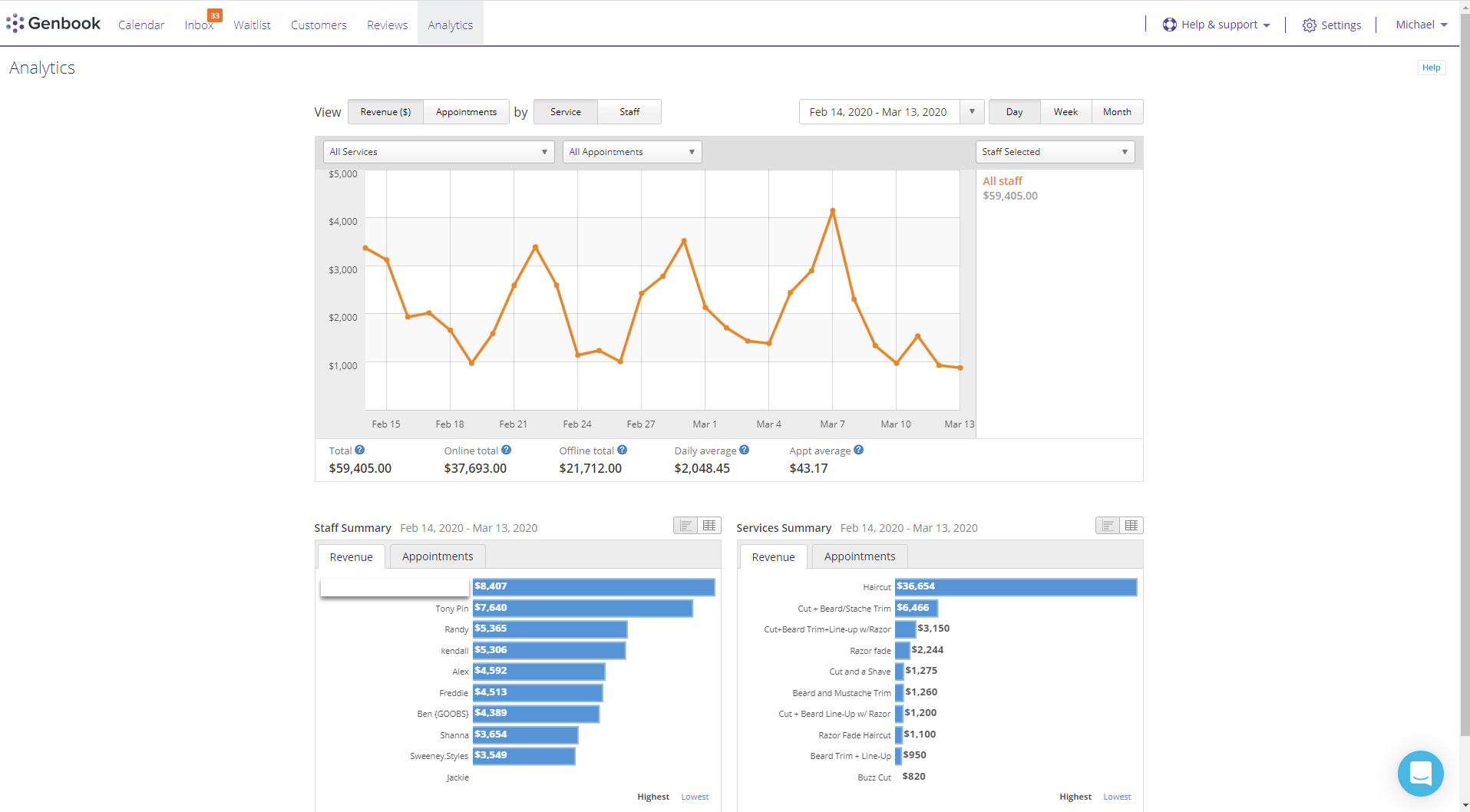 So, if you feel that a service is not generating enough sales, you can club it with another service, based on what data tells you.
Question 3: How Flexible is The Salon Scheduling Software?
Your salon business is one of its kind, and it's essential that the salon scheduling software of your choice lets you deeply customize your bookings.
Useful scheduling softwares offer business owners the ability to schedule their staff across different salons, show/hide upfront pricing to the client, as well as block buffer time for cleaning.
It also lets them offer split appointments to their clients, show open & close time, display staff schedule, and the various locations they operate from.
Genbook offers all this and more, giving you the flexibility to shape it the way you want it!
But here's something you need to remember as a salon business owner—a salon scheduling software should be able to offer flexibility to your client too.
It should be able to let them choose from a variety of time slots, book, cancel, and reschedule without being cumbersome or glitchy.
Salon businesses that offer their clients convenience are more likely to get more bookings. With customers able to book at any time and from anywhere, it's likely that you'll never miss a sale again!
Question 4: Does it Offer Multiple Points of Access?
Most salon scheduling softwares provide an embed code that can be easily applied to a website.
But what if your business does not have a website… yet?
What if your clients want to book you through Facebook or Instagram?
That's why it's essential to check if the preferred software offers multiple points of access. For example, can the salon schedule software integrate with your social pages on Facebook and Instagram?
Will it allow your clients to see your schedule and book appointments right from Google?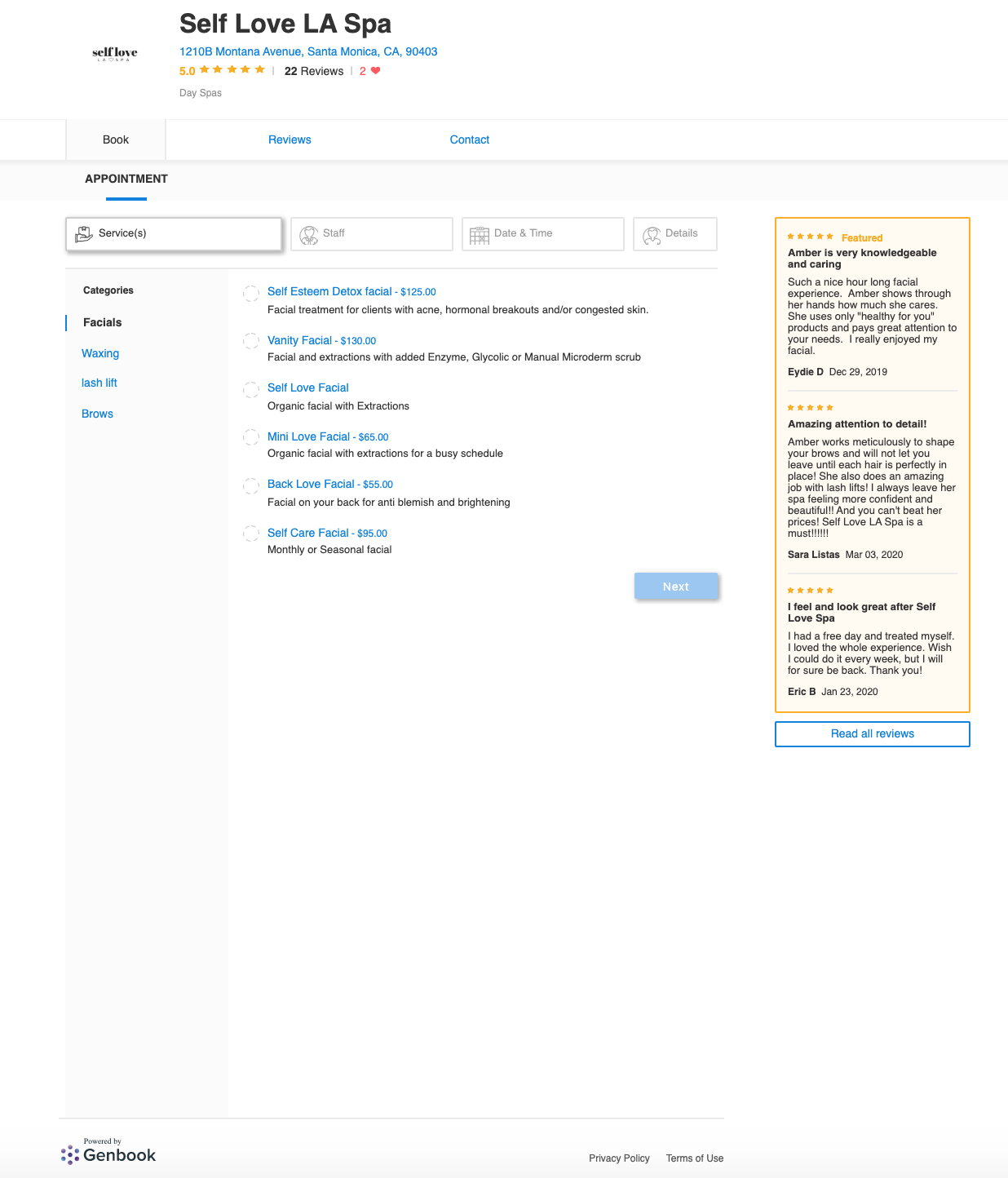 Having multiple options for booking is always better than being restricted to one.
Question 5: Is There a Seal of Approval?
What the market cred of the salon scheduling software you're considering? Are present users happy with its use? Is the tool highly rated on review sites? How easy will it be for your clients to book an appointment through it?
These are a few important questions that many salon business owners often miss on.
A smart way to look at it is through case studies and testimonials on the software's website. Case studies and testimonials are authentic and clearly illustrate how the software helped a customer—someone like you!
For example, Youssef Barber, whose clientele consists of Chance the Rapper, says that Genbook helped him be more productive.
"If I can't get to my phone, the client might think they're being ignored. They might not bother calling again or they might try someone else. Thanks to Genbook, my schedule is available 24/7, so they can make an order or appointment anytime. I can just have a look at any purchases or bookings that came in, then focus on fulfilling them."
And while case studies and testimonials are great, one should also look at review sites such as Capterra and Getapp to see what people say about the preferred software.
Question 6: Is There Enough Support?
Getting the hang of new software isn't always easy. Whether you accept it or not, you're bound to run into trouble every once in a while.
And while a few issues can wait, a few will need immediate attention.
The big question is whether the salon software of your choice has a support team that's willing to help you, and not make you wait for the standard "we'll get back to you within 3-5 business days."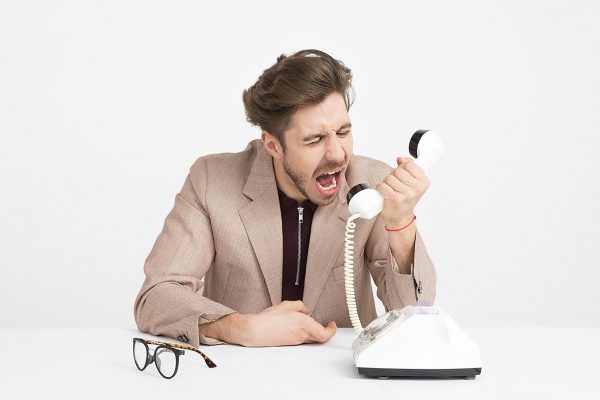 Customer support is not usually a factor that entrepreneurs consider when evaluating software, but in our opinion, it's a must.
Genbook offers its customers three separate help channels—through phone, email, and chat, ensuring that there's help when you need it the most.
Over To You!
Picking the right salon scheduling software is somewhat overwhelming, and the choice may not be obvious at the start.
We get it.
But, to make the right choice, you need to have a solid understanding of what you need. And that's where you need to ask yourself the questions mentioned above.
Here's listing them again:
1. Can You Afford a Salon Scheduling Software?
2. What Features Does The Software Offer?
3. How Flexible is The Salon Scheduling Software?
4. Does it Offer Multiple Points of Access?
5. Is There a Seal of Approval?
6. Is There Enough Support?
By answering them, you're on the right path to success.
And if you want to jump in to give Genbook a try, start your free trial today and see for yourself why thousands of small business owners use Genbook to manage their time and convert more clients!