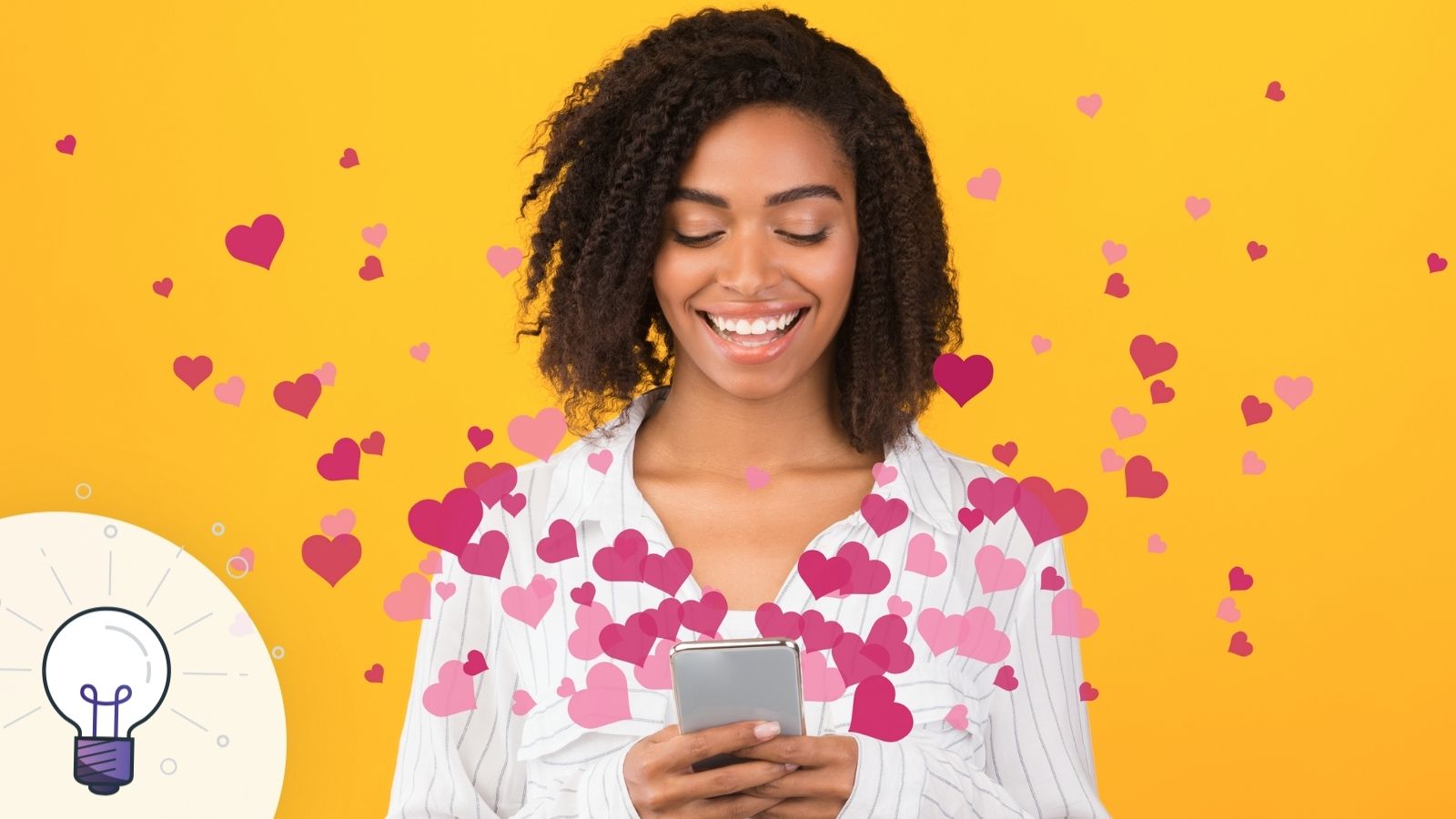 Client Loyalty and The Art of Making It Work For Your Hair and Beauty Business in 2021
Today, we know client loyalty in many shapes, sizes, and forms…
It means people choosing to get their hair styled by you over others, even if that means spending more.
It means clients choosing to book an appointment at your spa months in advance.
It means them visiting your barbershop every single time
If your business is able to put your clients first, chances are that you'll build an army of loyalists that are bound to flock your business.
It's no surprise that businesses that grow an excel at a rapid rate are able to do so because of strong clientloyalty.
But what is it? And how can you ensure that your business continues to enjoy it?
In this blog, we've covered it all. In the next few sections, you'll be able to uncover all about client loyalty—what it is and why it's important. You'll also learn about a few useful hacks and tips to improve your clients loyalty.
Let's jump right in.
What is Customer/Client Loyalty and Why is it Important?
"Customer loyalty exists when a customer chooses to do business with a company even when a less expensive, more convenient, or higher quality alternative is available somewhere else."
This definition by the National Business Research Institute nails the true essence of 'customer/ client loyalty' as a concept.
The defining characteristics of a loyal client include (but are not limited to):
Not influenced by product/service availability or pricing
Voluntarily pay more for a product/service in exchange for familiarity and convenience
Don't actively seek alternatives
Willing to refer your business to family and friends
Demonstrate greater understanding and trust in case the brand is unable to fulfill their immediate demands
Actively offer feedback on the brand's performance
Offer repeat business to the brand consistently
So why is it so important?
Great question! The benefits of client loyalty are immense. Here are a few reasons you should prioritize it in your business.
Why Satisfied Clients Are Important For Hair and Beauty Business
Repeat clients spend more than first-time clients
This one's a no-brainer. Your existing, loyal client can end up spending 43% more (and hence, have a higher average order value) than first-time clients. Naturally, this means that existing clients contribute more to the company's growth, with data suggesting that around "65% of a company's business comes from existing customers."
Loyal clients refer more clients to your business and boost conversion rates
For small businesses, the power of word-of-mouth publicity and referrals cannot be emphasized enough. Take a look at the following example of a referral program that offers customers $20 off for referring first-time clients: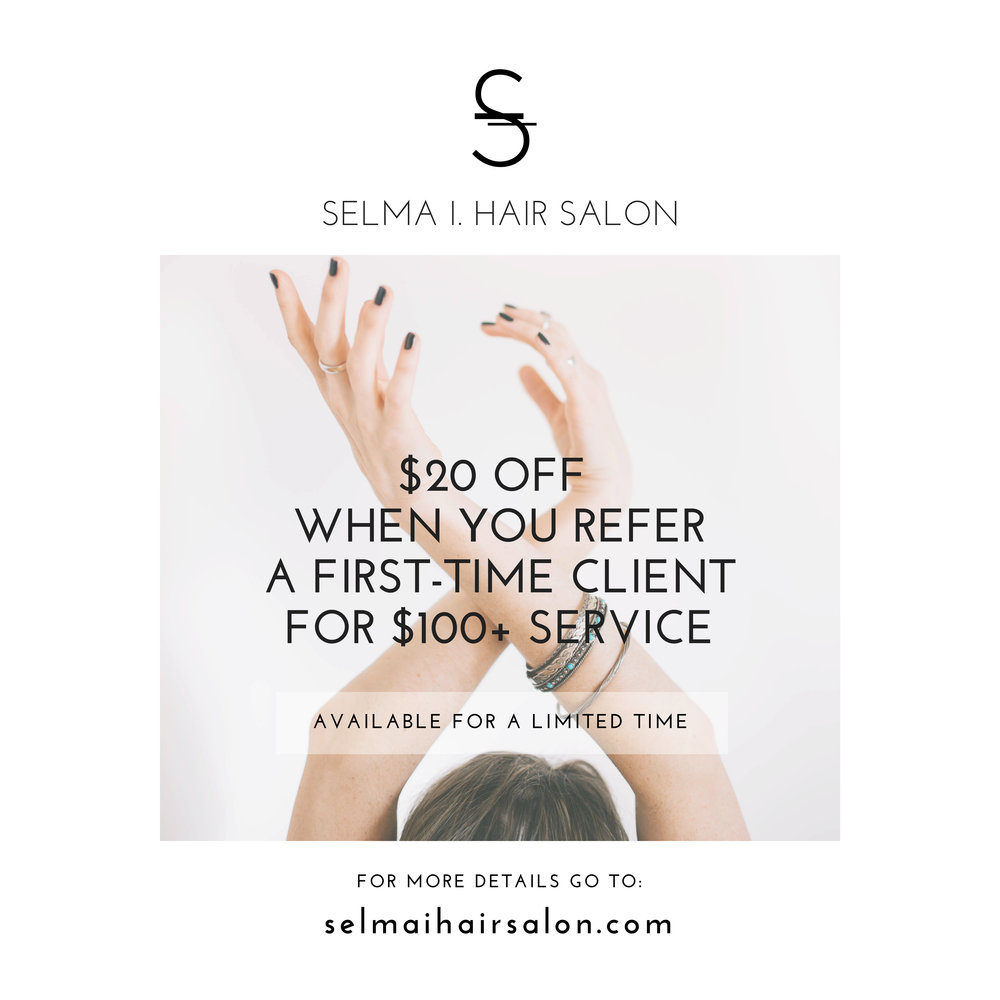 When it comes to referral marketing, it's also important to note that it's human nature to trust the word of your friends and family more than the brand.
Retaining an existing client is cheaper than acquiring a new one
Truth be told, convincing first-time customers requires more time, effort, and investments…not to forget more spending and planning on advertising and marketing efforts to close a sale. By contrast, existing customers are more accessible and trust the brand enough to buy again since they already know what to expect owing to their past experiences. Here's what the data tells us:
"The probability of selling to an existing client is in the range of 60-70%, whereas the success rate of selling to a new client is about 5-20%."
"Acquiring a new client is five times more expensive than retaining an existing one."
Whether you're a small business or a mid-sized one, client loyalty is critical for your company's bottom line. The better your client experience, the more loyal your customers will be, leading to higher growth and brand sustainability.
How to Improve Client Loyalty: 3 Promising (and Actionable) Tips
Now that you've seen why client loyalty matters, let's look at a few tips that will help you elevate it at your spa, salon or barbershop.
But before we go ahead, let us bust a popular myth. Contrary to popular opinion, small local businesses like yours, don't necessarily need to invest in a loyalty program software to reap the benefits of having a loyal client base.
If you truly wish to attract a loyal tribe, all you need is some well thought through marketing.
Here are a few time-tested strategies that pave the way:
All Hail Discounts and Coupons
Ever heard of "The Law of Reciprocity?"
Proposed by Dr. Robert Cialdini, a world renowned psychologist, the law of reciprocity is considered to be one of the core foundations of persuasion. This principle aims at influencing potential customers to engage in a certain behavior (in this case, purchase again).
The logic is simple: Humans feel obliged to reciprocate their feelings/actions when they are offered something similar in the first place. The point we are driving home is this:
If you wish to drive client loyalty and win hearts, you need to bring in coupons and discounts to the mix. It's common knowledge that everyone loves discounts and coupons. This is why this tactic never fails to impress. 
Plus, offering incentives and discounts encourages repeat business and brings up the average order value, while the clients get a good deal and end up coming back for more.
If you want to encourage more clients to visit you, roll out coupons and special offers. By doing so, your clients will feel valued!
The extent of which depends on your budgets. You may want to offer a simple discount or you may integrate your salon's services with free giveaways as the following salon does. In addition to providing customers with a killer deal, it also offers a free lunch and a free Loreal Cape: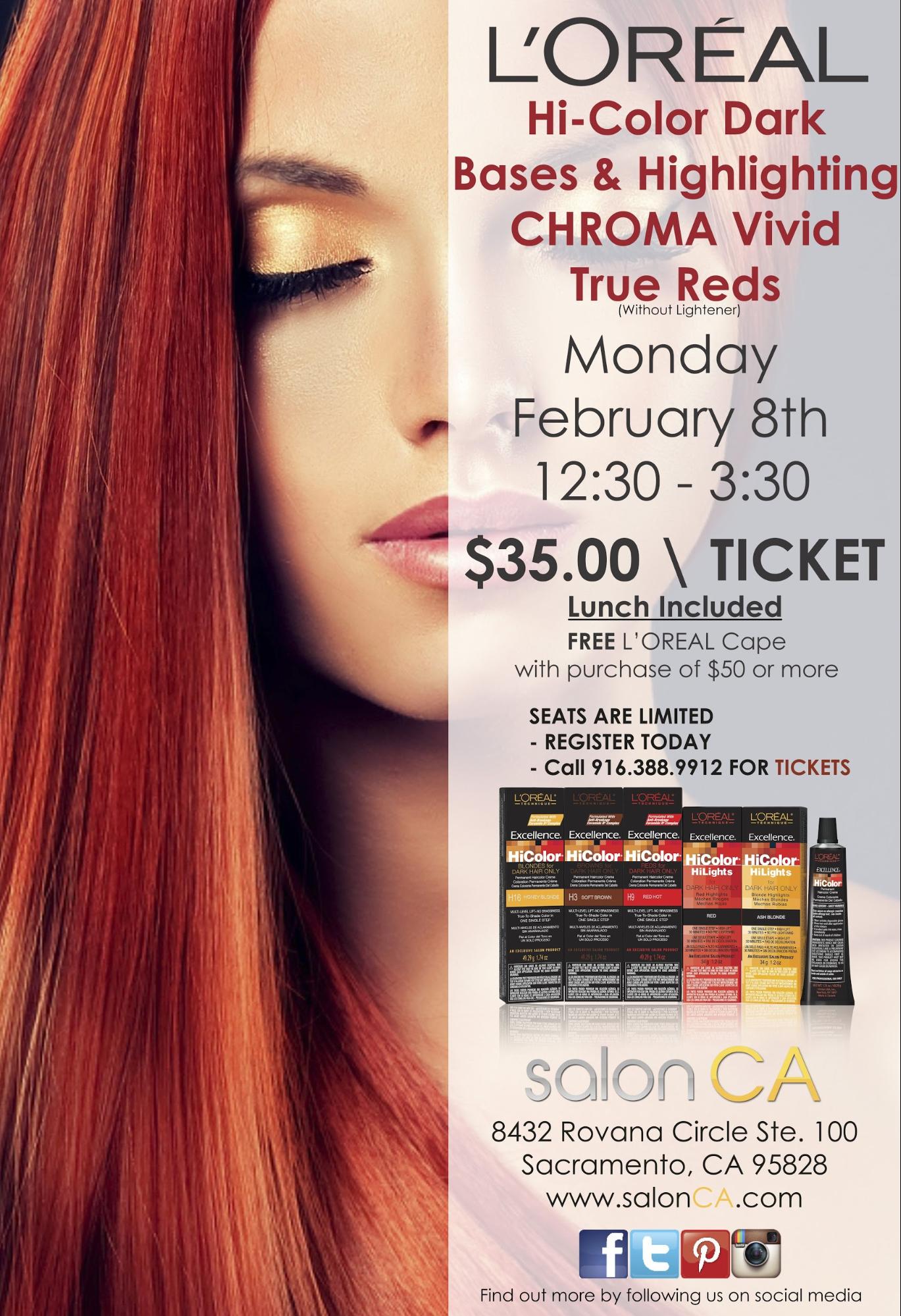 As a business, be loyal to your clients to command loyalty in turn. You need to give clients compelling reasons to be loyal in the form of added perks, free gifts, thankful gestures, etc. and always walk the extra mile so as to outperform your client's expectations.
Stay in constant touch with them through email marketing
Staying connected with your clients and educating them about upcoming offers, deals, service launches and more is key to building loyal relationships. And that's where you need to lean on small business marketing—especially through social media, but more importantly through email marketing.
Email marketing is a time-tested hack, and a channel with a high engagement rate and tends to deliver results and you can use it to:
Roll out coupons and offers on special occasions such as birthdays, anniversaries, etc.
Inform clients of upcoming sales and educate them about new products
Offer 'VIP only' access to special events/promotions of your brand to loyal customers.
But here's the thing:
If you are not personalizing your approach, you're missing a big opportunity, because at the end of the day, you want your clients to feel valued and appreciated. This is why you need to segment your clients (based on data ) so that you can send the right message at the right time.
Genbook for example offers beautiful in-built templates through its smart marketing feature that helps businesses like you drive repeat bookings. This feature also allows you to personalize emails based on the data. What more, there are templates to cater to loyal clients as well. If you are new to Genbook, you can sign up for a free trial and see the feature in action.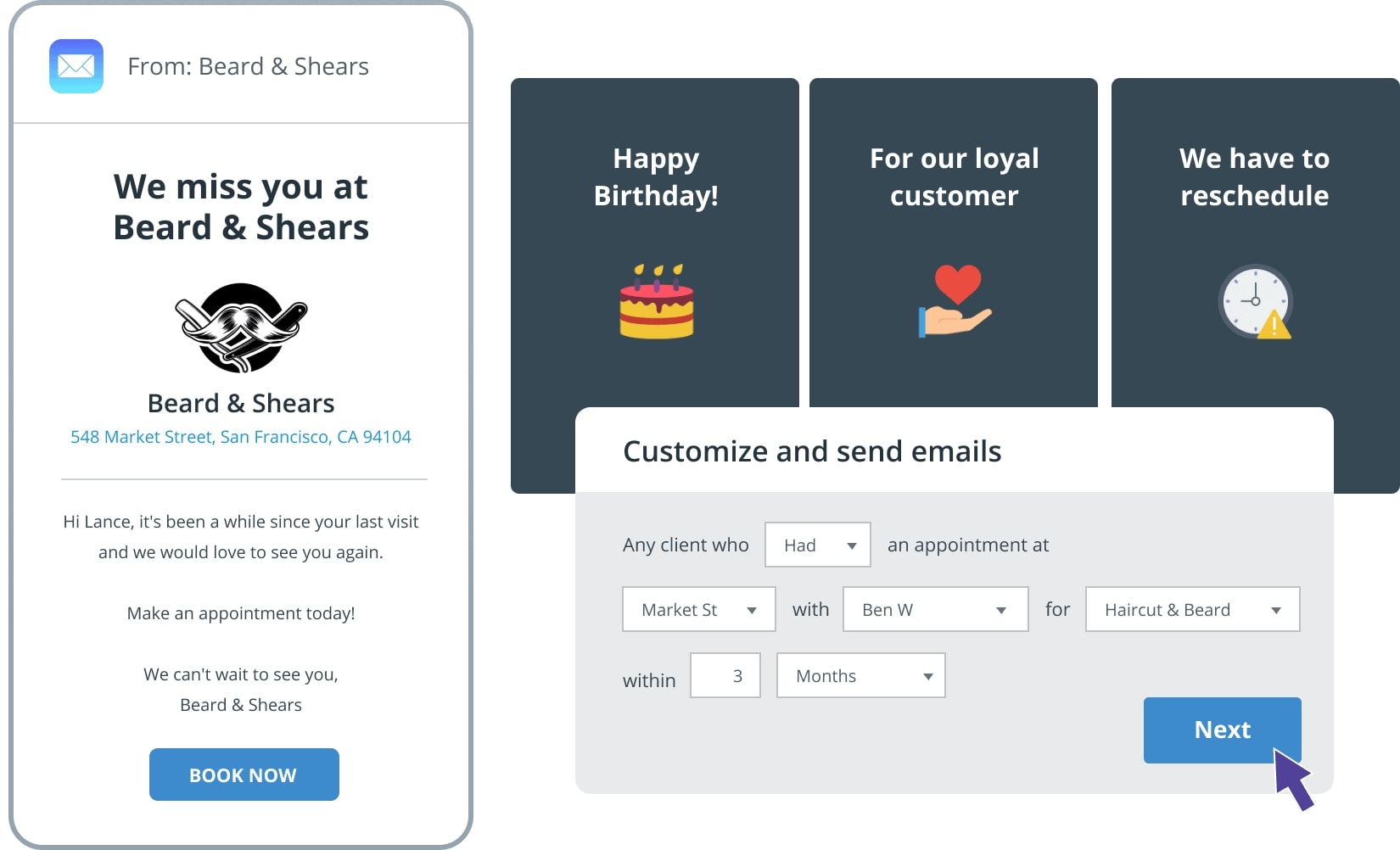 Ask for advice and act on it
Businesses that actively seek client feedback and act on it are the ones that are most-loved by clients. Based on the feedback, your business can make alterations and improve upon friction points that may otherwise have gone amiss. When setting an effective feedback loop, make sure to:
Provide the necessary contact information for clients so that they can reach out and offer feedback seamlessly.
Thank clients for their time and effort.
Wrapping Up
Customer satisfaction is a rating. Loyalty is a brand. – Shep Hyken
The good news is that there's no 'one-size-fits-all' approach to building clientloyalty. You can experiment with varying strategies to see what your customers are liking. It all depends on your ideal client base and their needs, your brand offering, and how well your brand's goals are in sync with your user's expectations.
Plus, simply developing an isolated client loyalty program is not going to work. You need to excel at your client experience, demonstrate gratitude to your users from time-to-time in a customized capacity, keep collecting user feedback in real-time and act on it, and go above-and-beyond your client's needs to deliver an exceptional business experience.
Lastly, don't take your loyal customers for granted and forget about them – a small mistake like this can be fatal for your business.
Looking for ways to set your business apart? Sign up for the Genbook newsletter—We'll send you tips and tricks to stay ahead, and that will help you run your business effectively.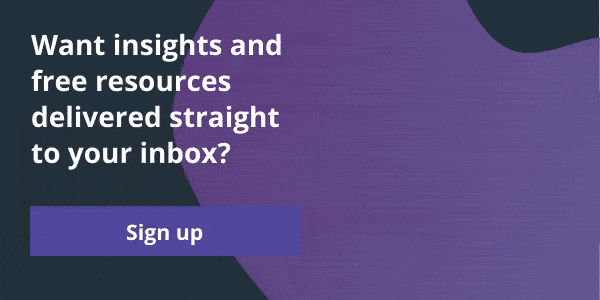 Editor's Note: This post is contributed by Savan Kharod who handles Digital Marketing at Acquire. He loves to share his knowledge and experience in digital marketing, social media marketing, client service, and growth marketing. In his free time, Savan likes to backpack and explore new places. You can reach out to him on LinkedIn or Twitter.