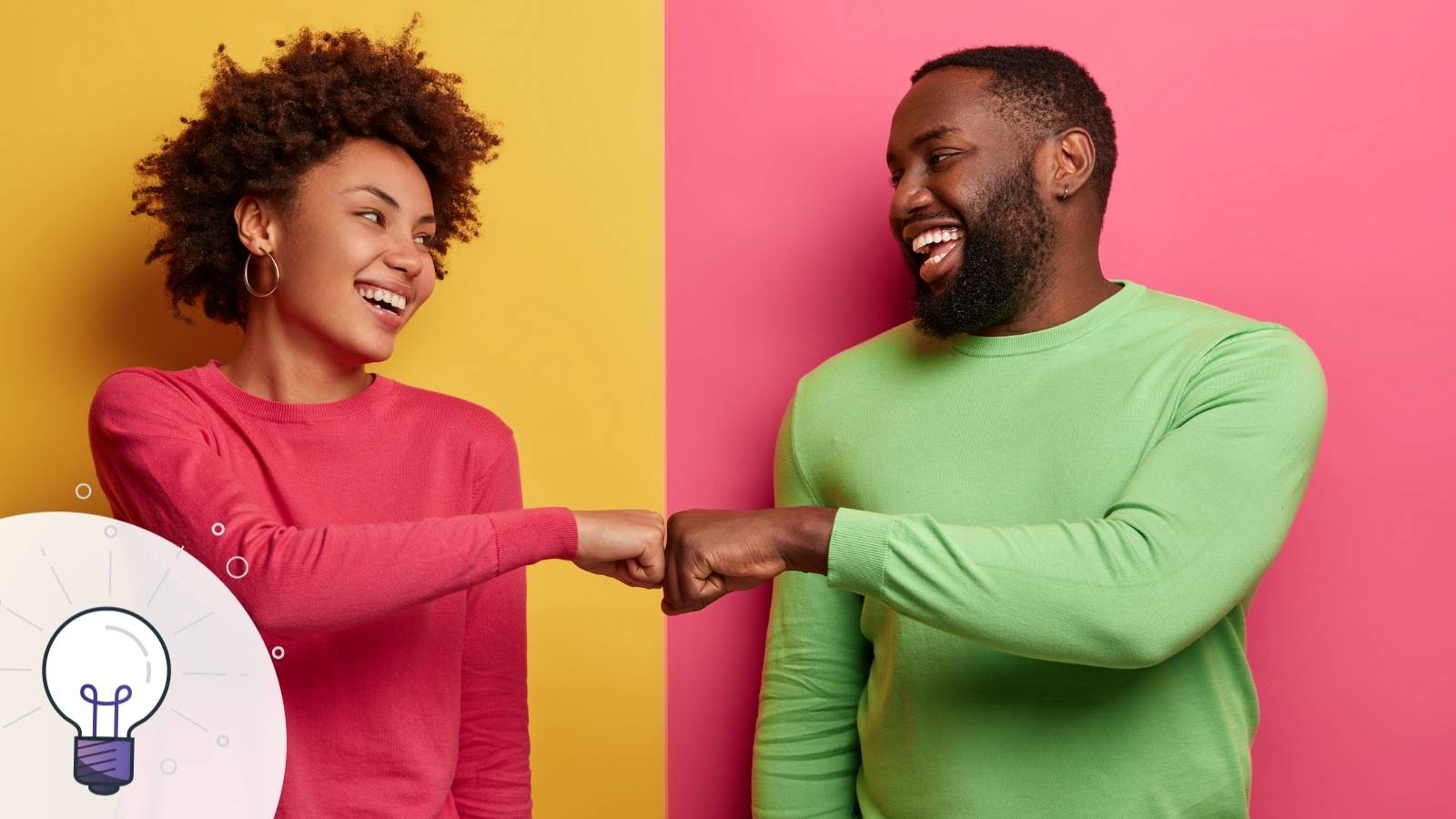 How to Use Co-Marketing Ideas To Boost Visibility And Gain New Clients For Your Local Service-Based Business
Remember the time when you could create a soundtrack for your ride?
Or the time when you were hooked onto Doritos Loco Tacos (what a time it was, wasn't it?)
Those and a few more are examples of large scale co-marketing ideas that not only caught the attention of their customers but also increased brand awareness as well as bring in customer delight.
If you're reading this, you're probably looking for some co-marketing ideas that will boost your service-based business's visibility locally and let us assure you how great an idea that is!
Local co-marketing ideas are hard to come by, especially since the concept requires two or more small businesses to work in unison to maximize their result through their efforts.
In this post, we are going to share everything you need to know about running a local co-marketing campaign, including a few examples that you can put to use immediately.
What is Co-Marketing and what it means for local businesses?
Co-marketing is a tactic that allows brands or businesses – or both – to gain access to a broader audience through their collaborative efforts, with excellent results.
When it comes to a small local business like a spa, salon or barbershop it means leveraging the good will of an alternate /complementary business type to gain access to each other's clients.
In other words, they combine their efforts, and they use their relationship and engagement with their audience to their advantage. A good example of this is making money off Instagram using the loop giveaway method: each one of the brands "piggybacks" on the other one, spreading the word of its products to a different audience, creating buzz and brand awareness while saving resources and effort.
The partnership thus formed will help both businesses in many different ways. In fact brands derive more than 20% of sales from partnerships if executed well.
The benefits of a co-marketing strategy for local businesses
The main reason why a local co-marketing strategy is beneficial is evident: It allows small businesses to use half of their resources and boost their lead generation efforts since they're targeting two similar audiences.
But what are the other reasons local co-marketing is beneficial?
Creating new relationships—Small businesses that work together could very well stay together and reach new audiences as well as new partners that could work in co-promoting.
Authority and trust— Prospects that trust the partner business are bound to trust you, just like they trust Instagram influencers when they promote a product or team up with a brand for a giveaway.
Increased reach— A larger chunk of audience to target means a better chance at reaching more people with greater potential to be qualified and interested in your small business.
Less time-consuming and more affordable—Two – or more – brands teaming up means less marketing expenses and more marketing actions in less time, occupying more channels and social media pages.
While the benefits of local co-marketing are evident, creating a solid co-marketing strategy could take some time.
4 Steps to an effortless local co-marketing strategy
A co-marketing strategy, especially for local businesses needs to be created between two brands that can find mutual benefit in it. For example, a local clothes store can partner up with a hair salon, but high-end brands won't find any benefit in it.
Here are a few things that you should keep in mind:
1. Pick out the right co-marketing partner
Mutual benefit is, of course, a no-brainer, but are there more things you need to take into consideration to find the perfect partner? The answer would be yes.
First of all, make sure that you can translate the benefit into numbers. Are the number of new leads worth your time? If so, then it's an excellent opportunity.
Secondly, be diligent when researching the potential partner's audience. Co-marketing your local business may be a great option, but if you can't reach your partner's audience because they won't find value in your product or service, then it's not a great fit.
Thirdly, you'll need to see what gaps you can fill regarding your partner's audience, and what gaps they can fill when it comes to yours. Pick a partner whose business can complement your business and work together in unison.
This goes for you as well. A partner that knows how to do something you don't is always worth your time. For example, if you've no idea how to use local business Facebook ads, but your partner knows all about it, you've found your perfect co-marketing match.
The last element you need to take notice of is credibility and cooperativeness. You can't possibly partner up with someone with whom you can't cooperate. Make sure your partner's ideas and yours are on the same page. This doesn't necessarily mean that you always need to have the same marketing idea, but you can collaborate smoothly. But no matter how smooth your collaboration can be, make sure that this partner won't make your authority drop.
Perhaps your salon can partner up perfectly with a coffee shop to offer discounts on beverages for individuals that have an appointment with you. But what happens if the coffee shop is known for its low-quality products and/or service? This co-marketing idea will only make you look bad.
2. Pick out the right co-marketing method
By method, I mean the right way to implement the right idea.
Let's assume that you've found your ideal partner and that you're sure that working with them will give you all the benefits mentioned above. You need to develop the idea that will work for you and possibly cover your partner's pain points.
Research the business first, learn everything you can about their target audience, their ideal clients, the way they utilize their social media to achieve satisfaction, how their customer engagement strategy works, and find the appropriate gap to fill.
Perhaps your clients are always more engaged, and you're willing to pass on the hows and whys. Maybe your business experience strategy brings that extra element to theirs that they'd lacked all along. The whole point is for them to think that working with you will satisfy them and their clients too!
After that, make sure your goals are clear, attainable, and actionable. Try to explain those to your partner to the best of your abilities.
In a nutshell they should be:
S-Specific
M-Measurable
A-Attainable
R-Realistic
T-Time-bound
This way, the two of you will know that your goals are aligned and that your proposal is valuable and actionable for both parties.
3.Split the roles
If you've decided to partner up with another local business and implement your co-marketing ideas for better results, chances are that you two have different strengths and weaknesses.
Discuss this and split the tasks between your teams in a way that will bring out your individual strengths while compensating for your weaknesses.
If, for example, you are a photographer who promotes their work through blog posts, you are bound to have more experience in content creation, distribution channels, and blogging methods. At the same time, your partner may be an expert in time management and event organizing.
Leverage your differences and split responsibilities in a way that will make your co-marketing ideas flourish.
4.Make it official
No project can start without a business proposal that is in writing and official. You and your partner need a formal agreement to point out everything upon which you have agreed, from timelines to goals and content types.
This official proposal has to be the point where you and your business partner will be able to look at, should your partnership hit a bump in the road.
Co-marketing examples for your local business to try
If you've gone through the steps and are now wondering what a good local co-marketing example would be, I've gathered some co-marketing ideas for you. So, let's see some examples and how you can make them work.
1.Create a contest
This one is one of the most tried-and-true local co-marketing examples for businesses big and small.
Contests are a brilliant way to attract new prospects and make them interact with your content as part of the official rules. Prospects that interact have a chance at being the winner while you double up your leads.
A barbershop, for example, could collaborate with a wellness center for a relaxing day of pampering. The two businesses have similar crowds. However, barber shops tend to attract more men than women, making this a brilliant opportunity for wellness centers to broaden their audience.
At the same time, this co-marketing example can make barbershops approachable for older age groups.
If the goal of your campaign is to educate clients about your products (let's say for a wellness business) you can host a hamper giveaway with local chocolate businesses and create a wellness pampering package.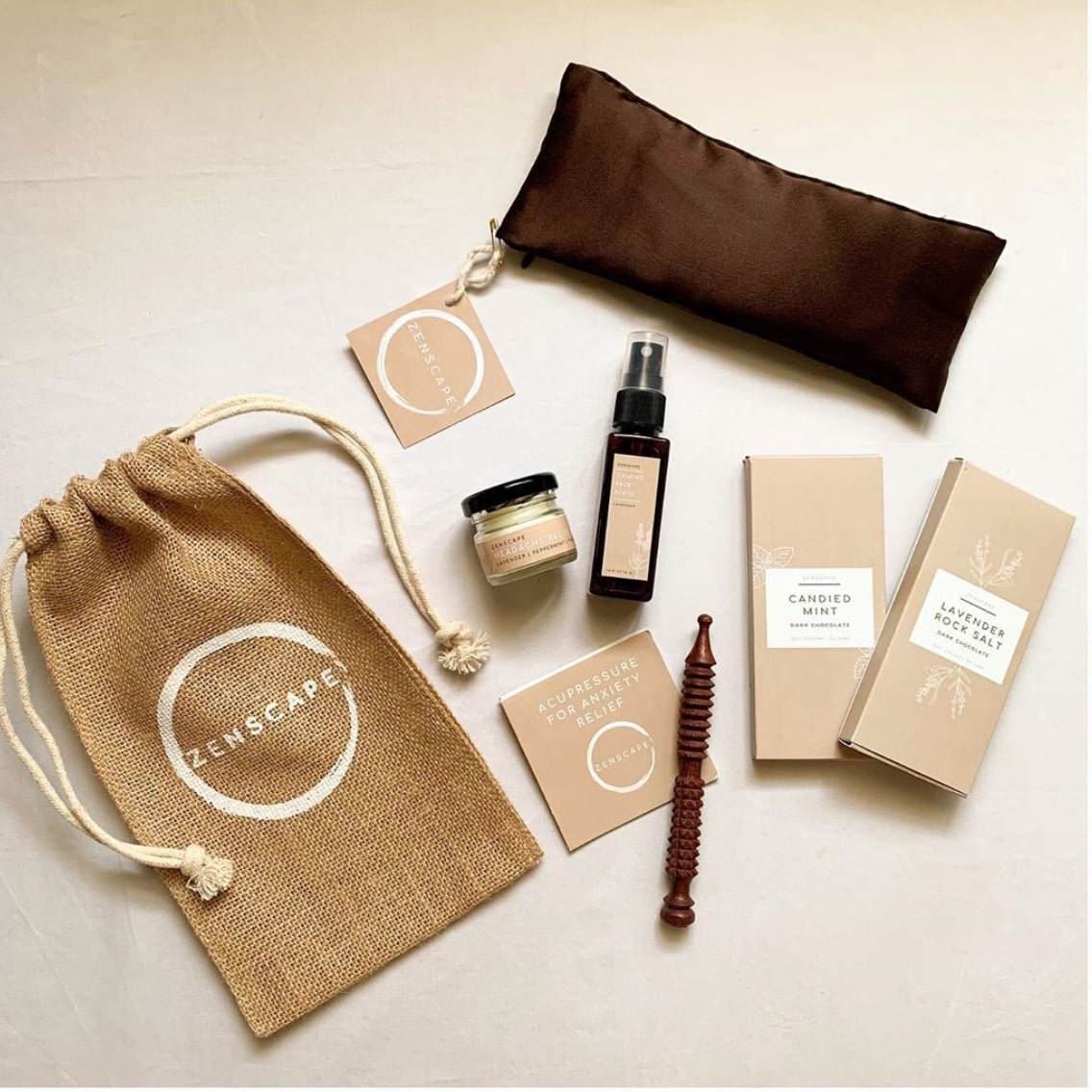 This tactic could help with email list building and boost your reach and social media engagement.
Pro tip: If you need to take a good look into the world of email marketing for small businesses such as yours this guide is all you need.
2.Give some samples
Local beauty brands can benefit from this, especially if they partner up with salons that promote products. After all, free samples are the main reason people try new cosmetics – and other products, of course.
In this co-marketing example, the brands will utilize similar audiences that are already interested customers. After all, who doesn't want to know how to make the best of their appearance?
The marketing action could be a free makeover. That way, the participants will approach the hair salon and, through the makeover, get to know the beauty brand. Just make sure to engage them through social media first—Instagram for business and Facebook can be your best friends here. Urge them to share the word with their friends and loved ones and urge those that booked an appointment to take a picture and upload it with your event's branded hashtag.
That way, your brand will get more exposure, help with your lead generation efforts and follower growth on social media, and bring more engagement with virtually zero marketing cost.
Pro tip: Create a landing page or a microsite where interested prospects can book their makeover appointment. That way, you'll capture their emails.
3.Create a discounted package and promote it
One newsletter is all it will take. This co-marketing example is relatively easy to create and one of the most engaging and effective ones.
First of all, keep in mind that an email newsletter is something that most people welcome, seeing as they've signed up for a business' mailing list.
Create some content that will be promoting your co-marketing message, something that will apply to both of you.
For example, a wellness center and a beauty studio can team up and create a special discounted package for weddings. The partner with the more extensive mailing list can promote the discounted package there and create some excellent newsletter content, while the other can use the platform that will convert best.
Pro tip: You can use this co-marketing example to introduce your collaboration as a whole, not just your co-marketing idea.
Final thoughts
The above are just some of the local co-marketing examples you can implement and the tools you can use to make this work. Businesses may be prone to antagonizing one another, but sometimes co-marketing works to their benefit, especially when we're talking about local service-based businesses.
Just make sure to be clear and thorough on what you'd like your goals to be and share unique benefits or content that will interest the other party as well.
And if you're not sure about the type of content, a mystery post with an interactive quiz asking the audience for some feedback is always a good engagement idea.
Just know that you will need to have a clear plan set for your co-marketing idea to work and have it ready to present to the other party.
And if you're looking to launch your local co-marketing campaign soon, don't miss out on budgeting for it. Use this marketing budget planner, developed by Genbook to stay on track and avoid unnecessary spends.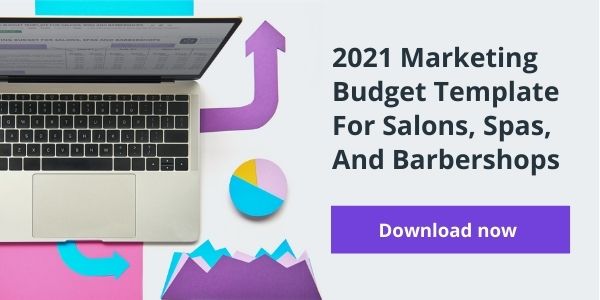 Editor's Note: This post is contributed by Virginia Zacharaki who is the Marketing Communications Associate at Moosend—a highly competitive Email Marketing, and Marketing Automation platform for Ecommerce & SaaS businesses. She is passionate about knowledge, art, teaching, and creating and tends to live as a ballerina bookworm.