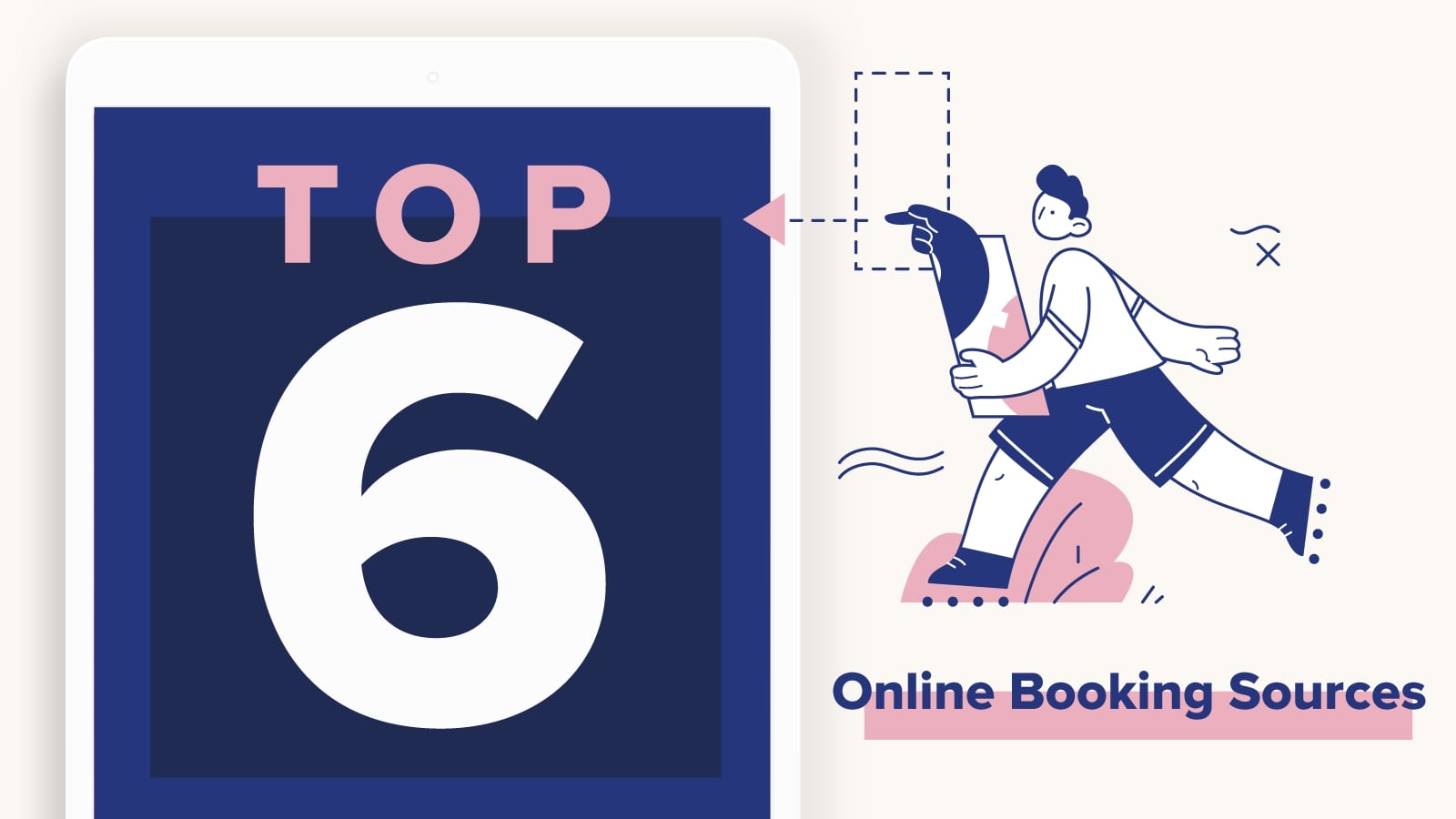 How do Clients Find and Book Appointments? Insights From Analyzing 13 Million Appointment Bookings in 2020
How do clients find and book appointments?
It's a question many entrepreneurs in the hair, beauty and wellness business ask themselves as they plan their future ahead.
If you operate a small service-based business, we know that despite it being in lockdown you're looking to optimize your acquisition strategy as quarantine state laws lift.
But before you go ahead with your planning, you need to know that online booking remains a top priority for clients when booking a service with their favorite barber, spa, salon or wellness business?
Infact, lack of online booking remains one of the top three reasons why clients rate businesses poorly.
Genbook has seen online bookings overtake offline bookings since 2017 and this trend continues to grow with close to 3 out of every 5 bookings being done online today.
Providing your clients an opportunity to book your services online has never been more important—you know that now.
But how do you know which channel they are using the most and which you need to prioritize as a part of your business strategy?  We've got the answers.
The Genbook team recently analyzed 13 million appointment bookings taken through our all-in-one booking and small business management solution, to determine which online booking sources were driving the most appointment bookings for our 22,000 entrepreneur customers in hair, beauty, wellness and personal services.
In this post we've shared our key findings. Read along to find insights that you can use to take better business decisions.
3 Key Learnings: Top Online Appointment Booking Sources
With the rise in client choice and the proliferating number of booking channels like Tik-Tok, Instagram, Google and more, here's what we've learnt from these insights.
Looking to get to the insights faster? Check out our video:
Focus & master several booking channels
According to our findings, successful entrepreneurs were focusing efforts on 2-3 channels, and mastering those channels well.
Wellness and personal-service businesses had done exceptionally well with their websites, adding a book now button to their mobile responsive booking pages and building trust using reviews.

Don't Ignore Social Booking Channels
Genbook users like barbers, estheticians, spa owners and hair stylists are among the greatest verticals that are mastering the art of branding on Instagram, and taking online bookings directly through the 'Book' button on their business Instagram profiles.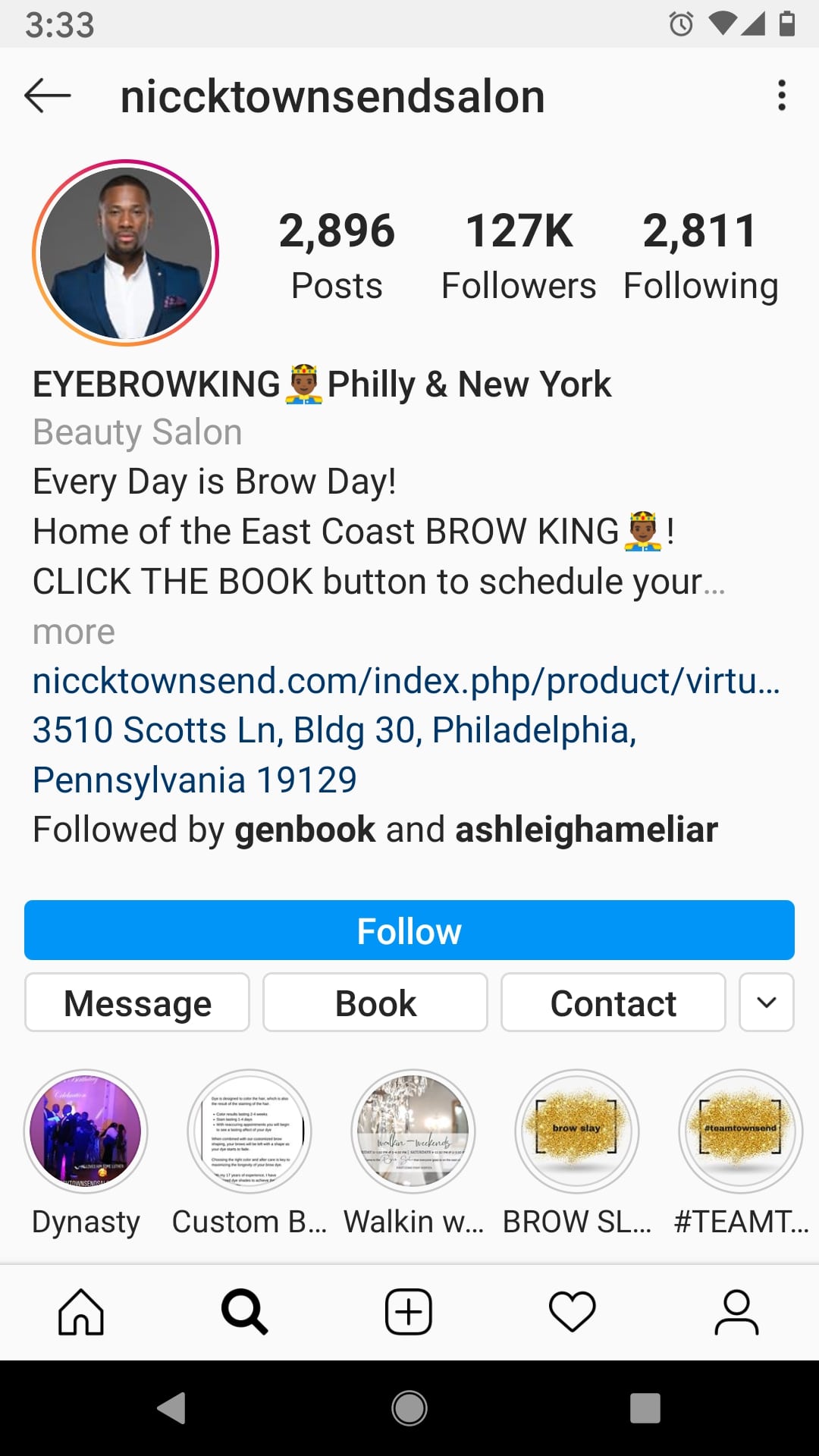 Optimize not just the website but booking page for business growth
With billions of searches going on everyday, Google is still a key source of booking and booking led revenue for service providers in the US and Canada.
Having a responsive, SEO friendly website is important, but what about your booking page? We found there is money being left on the table for entrepreneurs who are not using search engine optimised booking pages like the one provided by Genbook which is proven to rank quickly for entrepreneurs in service categories.
Wondering if it really works?
Do a quick search on 'Manly and Sons barber' and find out!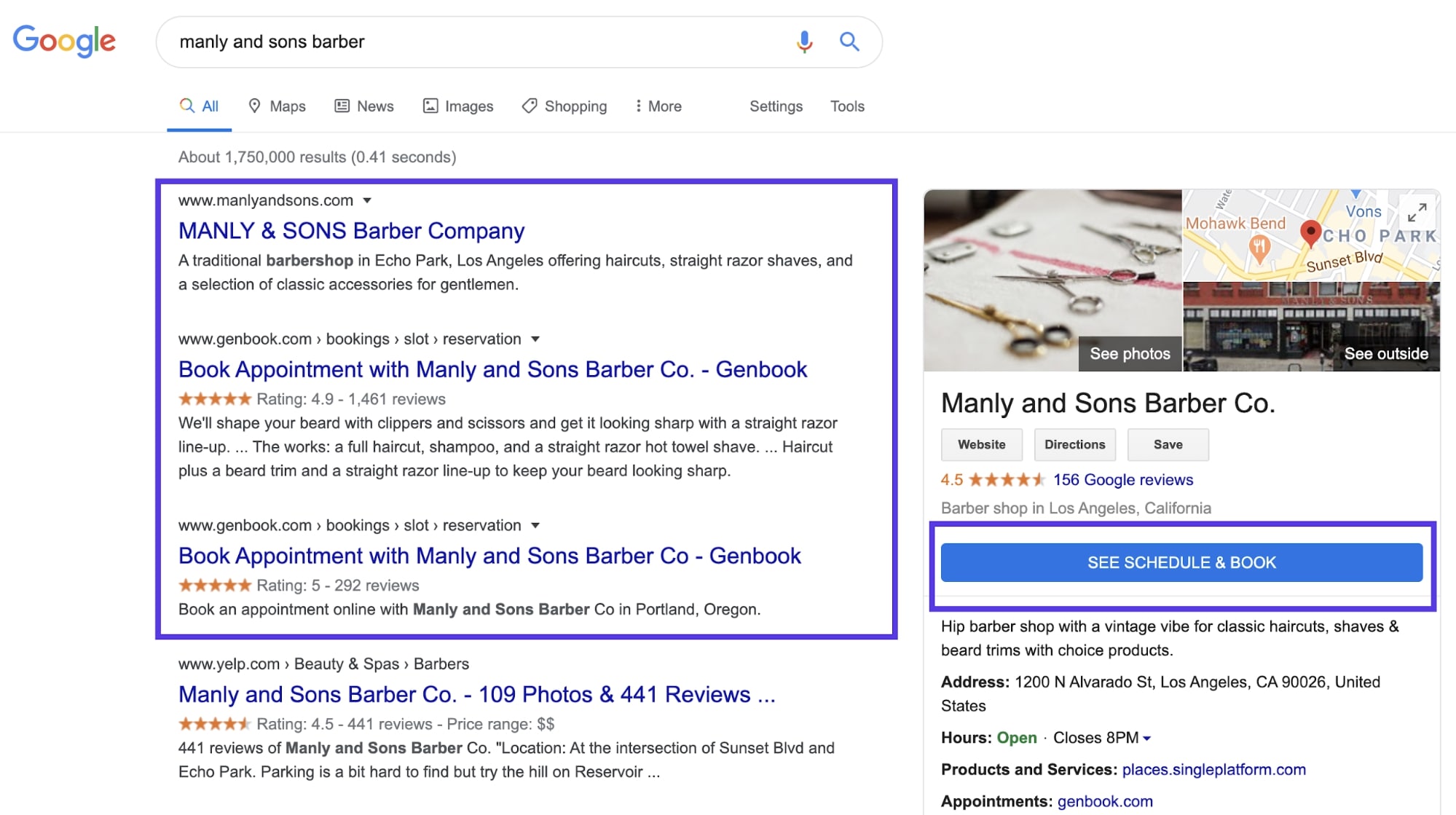 Success doesn't mean working harder
There is not enough time in the day for large marketing teams let alone small business entrepreneurs like you to be everywhere.
And that's why we're helping you with everything—tips, tricks and insights to help you grow your small business.
And if you're looking for an all-in-one booking and business management solution like Genbook that can integrate with all the relevant online booking sources with ease, optimize your online presence, and help you get back to providing an amazing client experience.
To view the top online booking sources for 2020, click here.