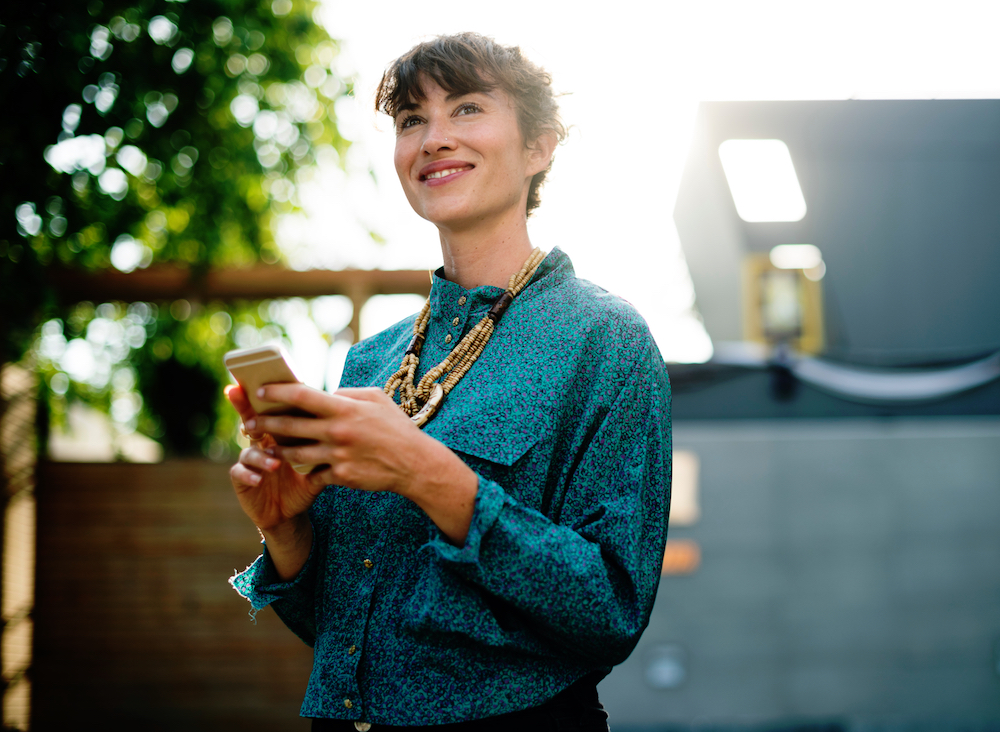 How to Book Appointments: What You Need to Know About Online Booking
Knowing how to book an appointment online is essential for customers and business owners alike. Online scheduling has exploded over the last few years, and more consumers actually prefer booking their appointments online versus traditional methods like over the phone or in person. 
In fact, a study by Genbook found that online scheduling is THE top method preferred by consumers.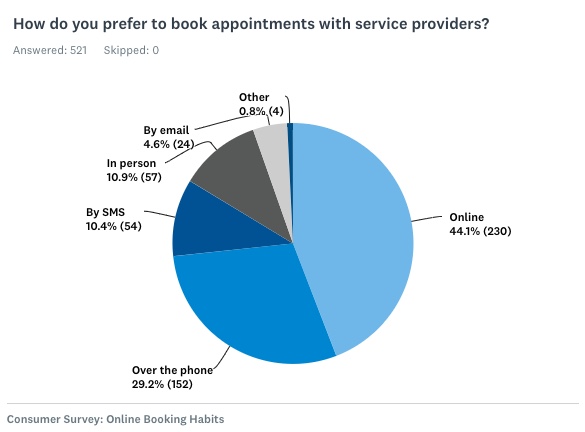 Not only that, but our data shows that web appointment scheduling is increasingly becoming an important feature for consumers. Over half (53.7%) of respondents said that online booking is either "important" or "very important" to them when they're looking to try a new service provider.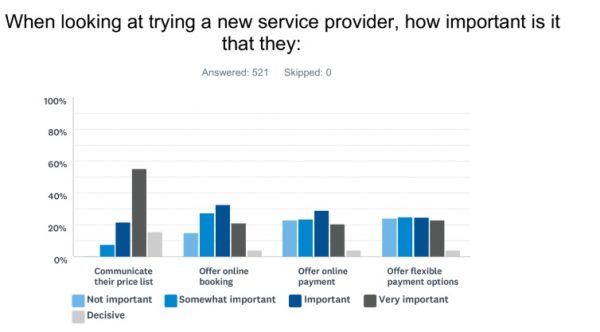 These numbers tell us that online appointment booking is here to stay. People obviously love it, and as a business owner, it's critical that you keep up with your clients' preferences. 
If you want to learn more about the importance of web-based scheduling and how to book appointments, we've got you covered. This post explores the ins and outs of online appointment booking and sheds light on how to make it work in your business.
Specifically, you'll learn:
The benefits of online booking

How clients are booking appointments online

How to book an appointment on Genbook
Let's dive in.
The benefits of online booking
Giving your clients the ability to schedule their appointments online has several advantages, including:
You'll get a productivity boost – An online scheduling system frees up the time and resources of your team. You'll dramatically reduce the amount of effort you spend on manual tasks — such as manning the phone and penciling in calendar dates. 
When you have a scheduling solution that automates the booking process, you and your employees can spend less time on admin and devote energy to more important tasks, such as customer service, marketing, and growth strategy.
You can book more appointments – A big disadvantage of phone scheduling is that it only works if you're there to pick up. Missed calls lead to poor client experiences and missed booking opportunities — which means less revenue.
Online booking addresses this because it works even when you're not there. Your clients can book their appointments on their own time, and they won't have to wait until business hours to schedule a service. This is important because more than half of bookings happen outside of business hours or during the weekend when most service providers are busy. 


Online scheduling lets you book appointments 24/7, so you won't have to worry about missing client opportunities when you're not there to pick up the phone. 
You'll look more professional – Having your very own booking portal makes your business look a lot more credible and polished. It shows clients that you're running a professional operation, and this improves their perception of your brand. 
It saves you money – An online booking system can do the work of a receptionist or professional scheduler at a fraction of the cost. 
As Nicck Townsend, the owner of Nicck Townsend Salon puts it, "Clients can book online and they automatically get a confirmation email and reminders. If you're solo business owner, you don't need to hire a receptionist because Genbook does all that stuff for you."
How clients are booking appointments online
Online booking can come in many forms. While most clients typically do it through the service provider's website, others can find a business' scheduling portal on Google or on social media. In this section, we'll break down the different ways that your clients can access your scheduling page.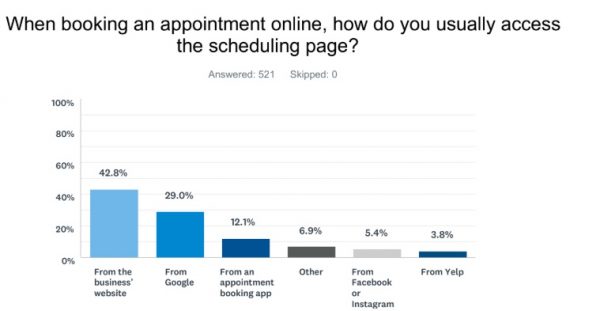 From your website – In our study, 42.8% of respondents said that they typically access a provider's scheduling page via their website. 
As such, you should make sure you're giving your web visitors the ability to easily schedule an appointment online. You can do this by adding a booking link on your site. Here's an example of this practice in action from Dunn the Barber, who has a "Book Now" button on every page of her site.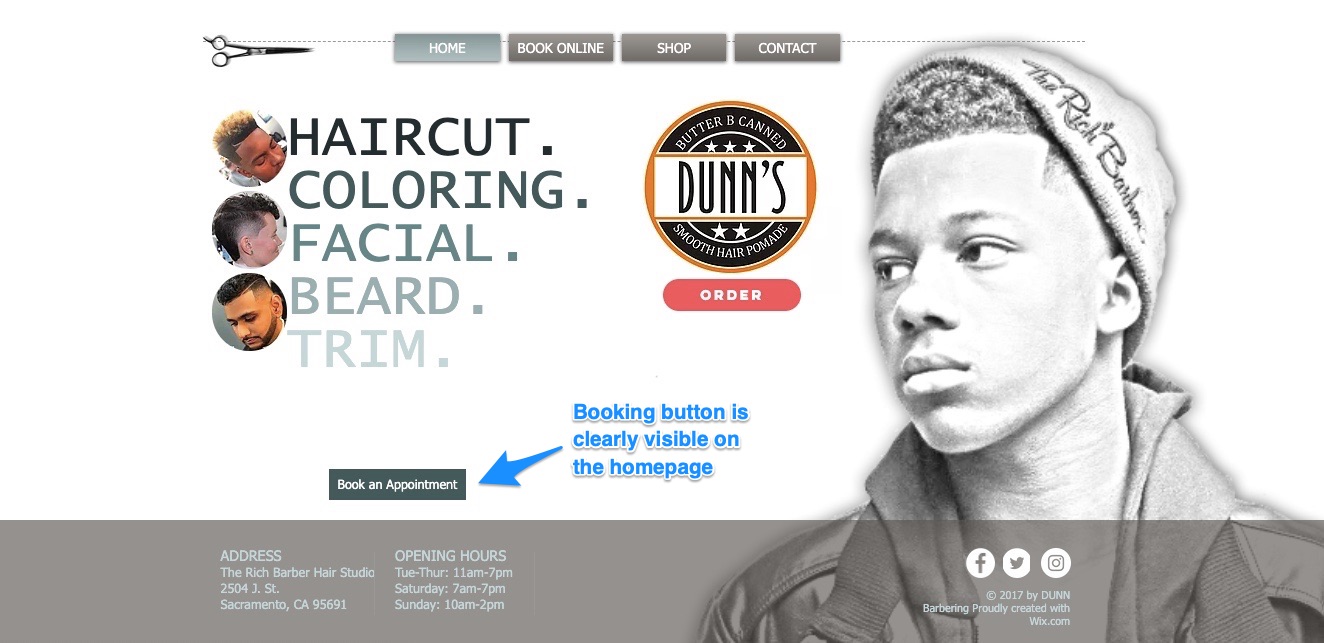 Google – A good chunk of consumers (29%) said that they access a business' scheduling page through Google. This is possible through Reserve with Google (RwG), a service that lets consumers book appointments directly on Google's search results page or on Maps.
Service providers that are using Reserve with Google will have a "Schedule" button on their business listing. So when a client searches for their business, they can access the scheduling page without leaving the search engine. 
Marina Thai Massage is one example of a business that uses RwG.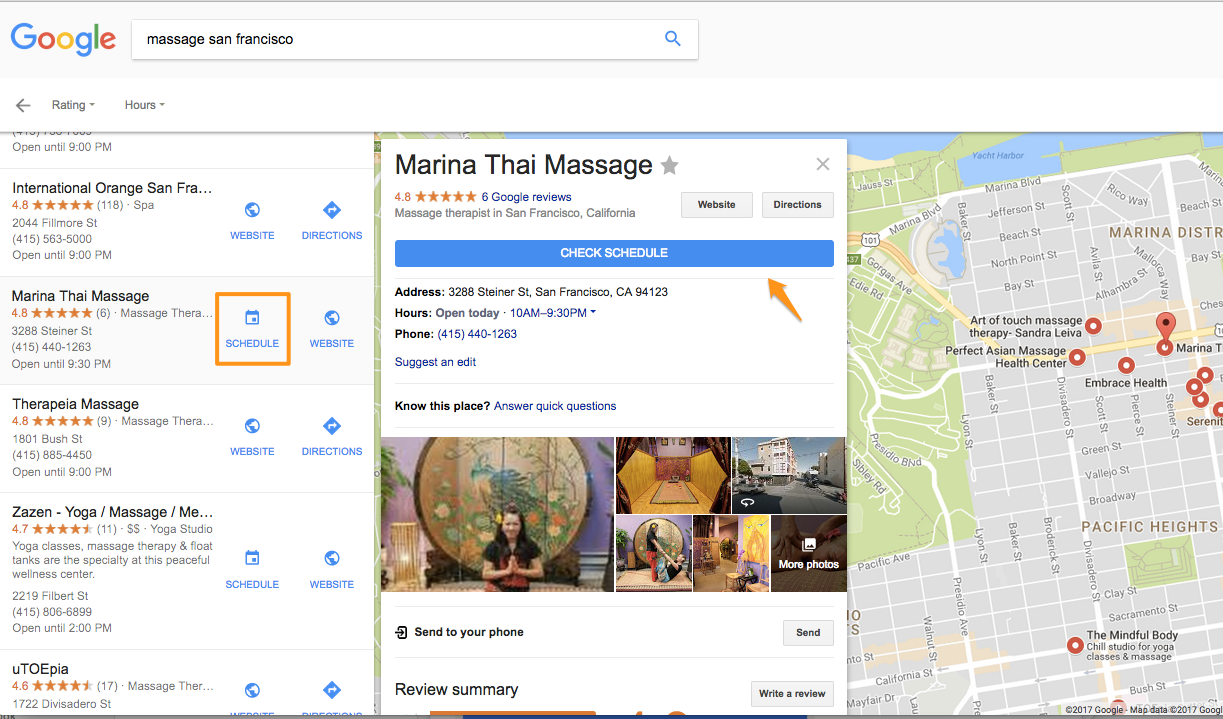 Facebook or Instagram – If you're active on Facebook and Instagram, be sure to add a "Book" button on your profile to give your fans and followers the ability to schedule an appointment on the social network. 
Check out the following resources for step-by-step instructions on how to do this:
Want to see social media bookings in action? GG Brow & Beauty in Atlanta, GA is a great example of a business using Instagram and Facebook bookings.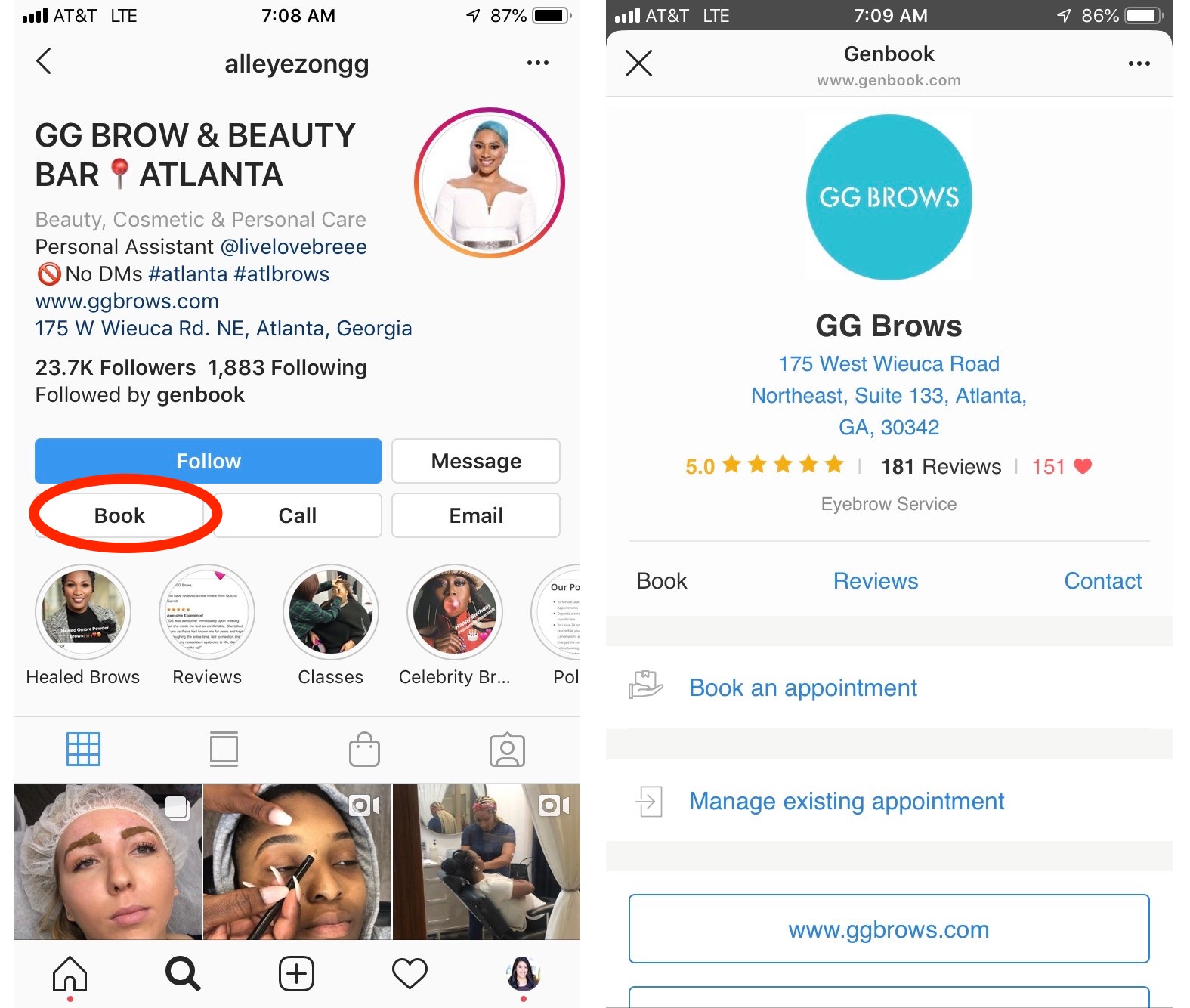 From a booking app – There are a number of booking platforms in the market that allow users to schedule appointments through their branded app. Genbook, for example, has an easy process that lets you book an appointment using the desktop and mobile version of our app. 
How to book an appointment on Genbook
As a business owner, you may not have used Genbook for its other use: making appointments.
Your clients book their appointments with you online all the time, but it's a good idea for you to understand how it works so you can explain it to your clients. And for those who are here because they want to know how to book an appointment, this is just as much for you as it is for the business owners. We'll show you what it looks like both on the desktop version and the Genbook app.
1. Find the business
There are two ways to find the business to make your appointment. The first way is to type the name of the business into Google, Bing, or any other search site. With Google, you can actually start to schedule the appointment in the right-hand sidebar. With others, you can click on the Genbook link to the business in the search results.
You can also go to the Genbook app and type the name of the business as well as its location, and book through there. The best thing to do, however, is to add the business to your Favorites, to ensure you can find it quickly for future appointments.
2. Choose a category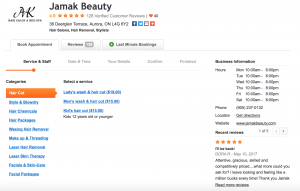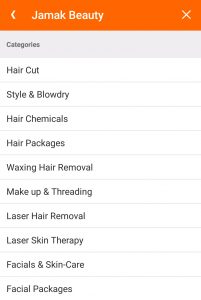 As seen above, there are categories on the right-hand side. Many businesses have different categories, making it easier for clients to decide what sort of appointment they want. For example, Jamak Beauty has hair services, but it also has facial services.
3. Select a service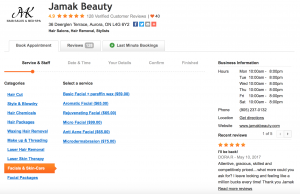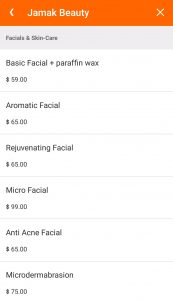 Once you've chosen a category, you can then choose the service. Note how each service has a price attached to it, meaning the client knows how much they will be paying before they've even booked the appointment.
4. Decide on a staff member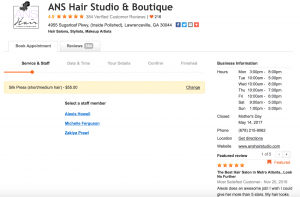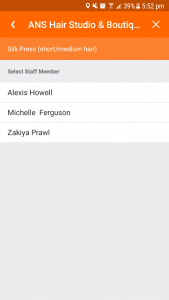 The great thing is, you can actually choose a staff member for your appointment. So, if you are a regular client and want the same person for each appointment, you can choose them (provided they're available on the date you want).
5. Click an available date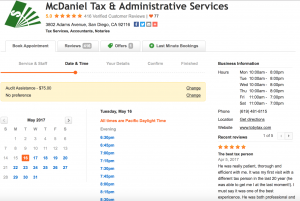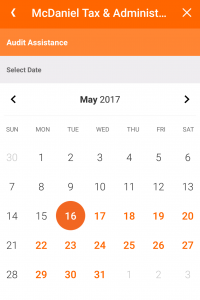 The dates in bold are the available dates. Choose whichever month and date works for you, and know that you can reschedule it in the future if need be.
6. Pick an available time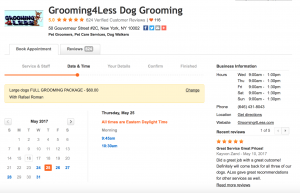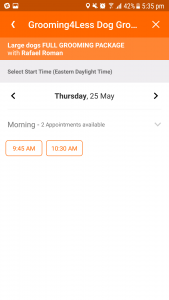 Once you've chosen a suitable date for your appointment, you can then pick a time. You will only ever be shown available times, which means there shouldn't be a problem of phone tag where you choose a time, only to find out that the business owner isn't available.
7. Confirm appointment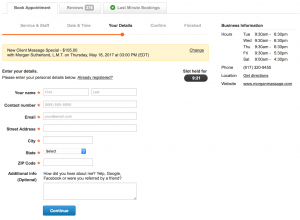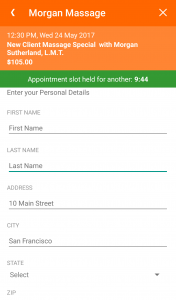 Fill out the necessary information (as shown above) to confirm your appointment. If you have used Genbook before, your details should be saved, and you may only need to enter your email address and phone number. Some businesses may ask for more information, such as your mailing address.
8. Done!
And that's it! You'll be shown a page to confirm your appointment, and then information about the booking itself. You can choose to reschedule the appointment, cancel it, or leave it (hopefully you won't need to reschedule or cancel!).
Enjoy a free 30-day trial of Genbook's online scheduling software when you sign your business up! Both available on iPhone and Android.