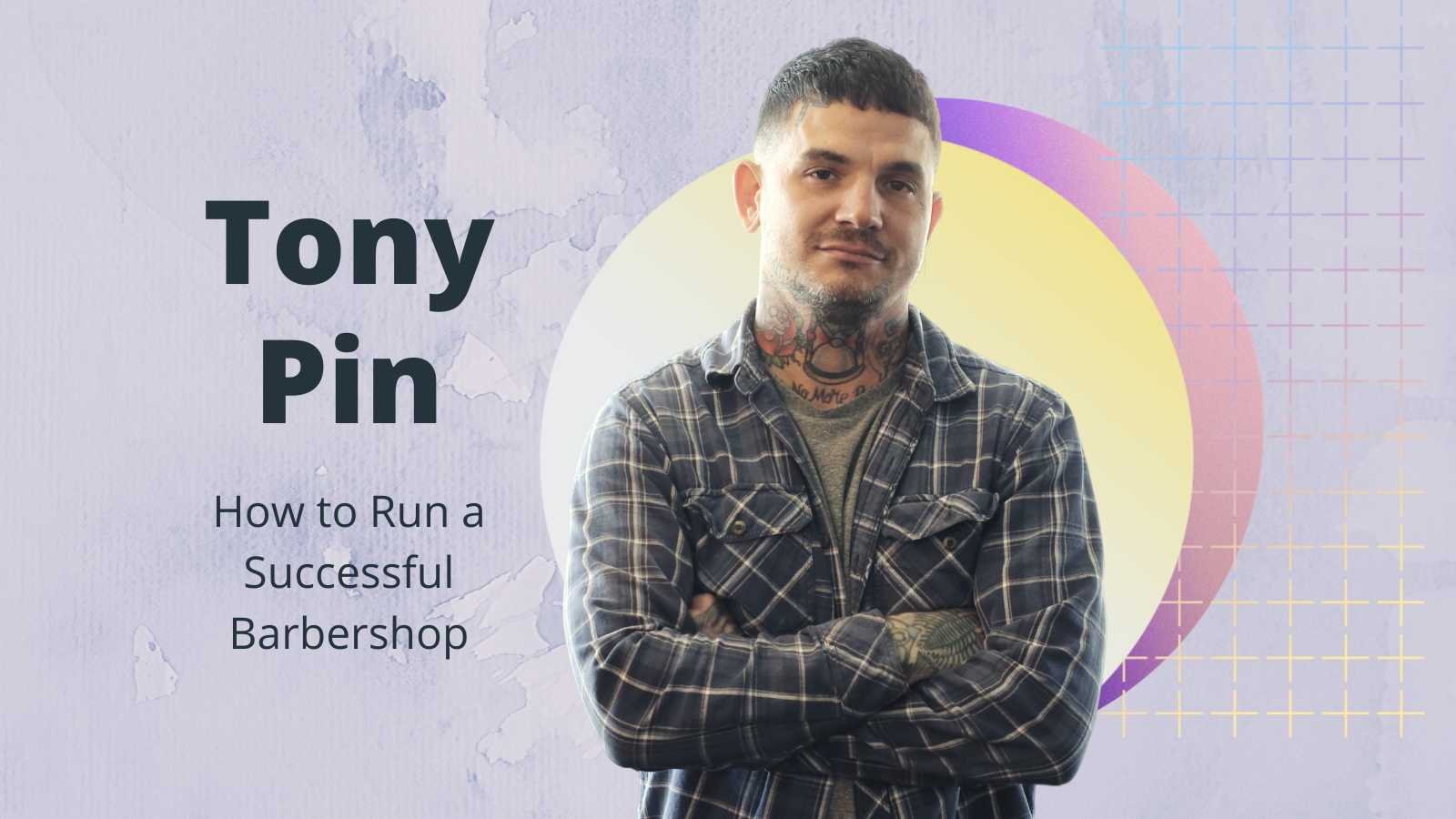 [Case Study] Roll With The Punches and More Great Advice: Tony Pin From Manly & Sons Shares His Two Cents on How to Run a Successful Barbershop
If you're in Los Angeles and in Echo Park neighborhood especially, you can't help but notice its unique character. From graffiti walls to beautiful cafes—this eastside neighborhood is the hotspot for thinkers, trendsetters and dreamers.
Nestled within this neighborhood is Manly & Sons—a barbershop with a difference, set up by the dream team of Tony Pin & Mike Hare.
Master Barber Tony and his loyal customer Mike founded Manly and Sons Barber Co, in 2014 opening their first shop in Echo Park, Los Angeles, California. In 2015, they opened a second location, bringing their expertise and signature classic services to Portland, Oregon and since then have added three more locations to the list—DLTA, Venice & Vancouver, WA being the newest.
Needless to say, they've come a long way since they first launched.
Today, Manly & Sons isn't just a barbershop, it has evolved into "the kind of place you'll walk into for a cut, and stay for the banter and low-key relationship advice." Theirs is a story of friendship, elevated experiences, and business growth.
We wanted to find out some of their secrets to success, and the role Genbook has played during this journey. No surprises here—we uncovered some solid nuggets, but the advice mentioned below stood out for us.
If you're looking for tips on how to run a successful barbershop, this one is for you!
On Effortless Service, Adaptability & Taking the Gamble
Manly & Sons is based on repeat customers and the crux of their success is their ability to "deliver a simple, excellent, and consistent service".
However, to be able to offer such services, they've shown a great deal of adaptability, right from the time they launched their business.
"Things change, you do what works and you leave what doesn't work", quips Tony.
The game has changed now, he adds and insists that entrepreneurs who're just starting out should show adaptability at all levels.
"You should be able to roll the dice, it's not always going to work out the way you wanted to and so you need to roll with the punches."
On Taking Small Yet Effective Steps to Provide Elevated Business Experiences
A solid business experience can sway people, and Manly and Sons have done a commendable job of it.
Often, underrated, the camaraderie at a workspace in a space as personal as a barbershop is part of business experience that doesn't get unnoticed by the clients.
"We don't just cut hair, we're like brothers…it's a family vibe", says Tony. For Manly & Sons, it's one of the biggest contributors to their growth.
But it's not just Tony, who feels this way about his barbershop, his crew joins him in unison.
"I'm just grateful to work here, we don't compete with each other, we share the clientele and we make sure that everybody here gets that same quality of cut and Genbook helps us keep control of that.", says Randy.
When it comes to elevating business experience for their clients, it's just the tip. Matthew Koch, a Senior barber shares his experience with the establishment.
"This I think is probably the biggest barbershop in LA that has a lot of barbers with different personalities. It's the only barbershop that doesn't have a TV in it—but we've got good music!. We try and keep the music in tune with the clients"
"When I see my regular walk through the door, I see a friend."
On Choosing a Strong Appointment Scheduling Software
Manly & Sons, chose Genbook as their scheduling and customer management solution after seeing that a fellow local barbershop was using it. Once they dug in and went through the quick setup process, the decision was simple. "We found it easy to use, so it seemed the natural solution."
When the other local barber changed scheduling applications, Manly and Sons received a surprising windfall of new clients.
"Most of these new customers complained that our competitor's new booking system lost appointments. . . Genbook has never 'lost' one of our appointments." Manly and Sons customers also found Genbook easier to use, as it didn't require them to create accounts in order to book.
In addition to making their customers happy with easy online booking, Manly and Sons see other benefits from using Genbook. It's become the method through which the company's managers, staff and contractors "communicate critical scheduling information" with one another. They also consider Genbook their "most accurate revenue forecasting tool."
It's been 7 years that Manly & Sons has been with Genbook, but a lot has changed since then.
With Genbook, they were also able to nip their greatest challenge in the bud—maintaining bookings across multiple locations!
When we asked what they think makes Genbook such a good fit for a barber business, they mentioned its simplicity and ease of use, as well as its steady cost. "Using it requires little or no training."
Manly and Sons is among the many thousands of small businesses thriving with Genbook, and we're thrilled and humbled to be able to share a bit of their story.
If you're looking for an able technology solution for your barbershop Genbook offers a smart and simple online solution that goes beyond appointment scheduling. There are plenty of features to help you, and we'd love to chat and explore the many ways we can help your barbershop. Sign up for Genbook's 30-day free trial today!