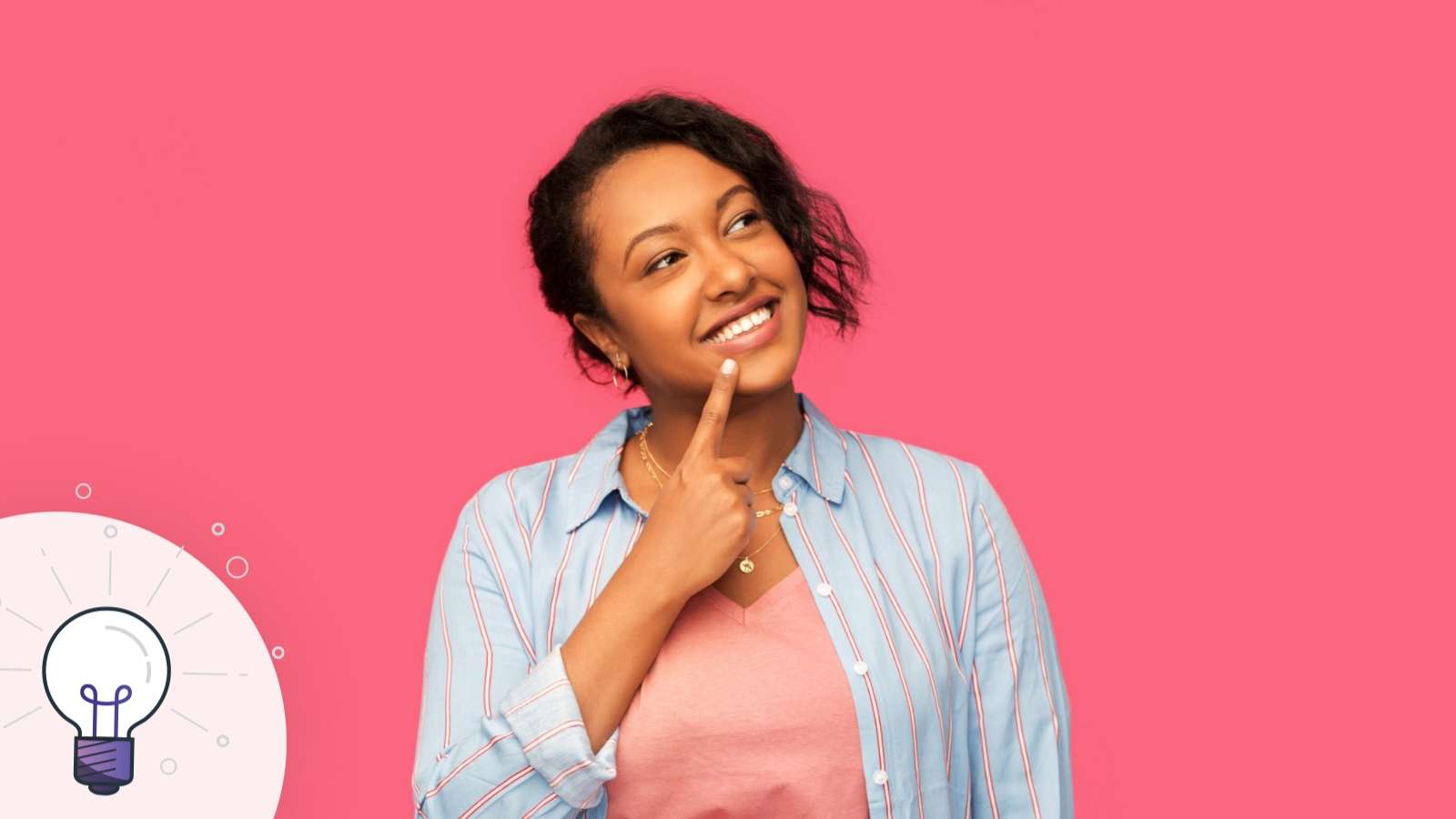 How to Sell a Service: The Guide Grooming, Wellness, and Personal Services Entrepreneurs Can't Ignore
What is it that barbers, aestheticians, and massage therapists all have in common? As diverse as these roles are, they are all in the business of selling services.
Yes, we get it—how to sell a service is a question that crosses your mind often, and rightly so…
Selling a service is not an easy task. A successful outcome requires convincing the client that your offering will create the outcome they desire.
This need is particularly acute within the personal care sector. Why? Because consumer decision-making in this area is driven strongly by emotion and cultivating personal connections.
This post will cover how to sell your services more effectively by using various sales and marketing techniques to enhance your appeal. You'll also find some handy tips on how to market your service packages to give you a competitive edge in the marketplace.
Excited to learn more about selling services? Let's get started.
[or click on the table of contents to skip]
How is selling a service different from selling a product?
Selling services requires a very different approach to selling products.
A product is a tangible offering designed to fulfill a specific purpose. To make a product purchase, the consumer needs to be convinced that the item addresses their needs and does what it's supposed to do.
Succeeding at product-based selling requires putting your product at the center of your sales strategy.
In a retail store, this could mean a sophisticated visual merchandising plan that encourages consumers to interact with your products. At Apple stores, for example, the products are in easy reach of customers, with a high ratio of sales specialists on-hand to answer questions or do demonstrations.
By contrast, selling a service involves selling intangible outcomes. It also involves marketing the benefits of having a relationship with your business. In essence, what you are selling is yourself and the outcome that your client wants to achieve.
The greatest challenge of selling services is that they can feel less tangible than a tactile product. The customer experience is at the core of providing any great service, but this is subjective and can be difficult for consumers to visualize. This is why a powerful sales strategy is a must for your business to foster trust and engagement in consumers.
Why service packages work so well in the grooming, beauty, and wellness industries
When it comes to selling a service, promoting service packages or bundles are a great way for salons, spas, and other personal care establishments to strengthen their overall sales strategy.
'Bundling' is where a business combines two or more of its services/products into one offering. This can be done either as a permanent offering or as a limited-time special. From a psychological standpoint, packages create the perception that customers are getting better value for money — even though the actual savings may be minor.
Because it's a highly effective way to increase average transaction values, bundling is used by a wide variety of service providers. They also offer other benefits:
Increased convenience. Bundling like services together shows that you want to make people's lives as frictionless as possible. Numerous studies have shown that consumers are willing to pay more for increased convenience — including personal care services!
Encouraging customers to 'add on' extra services. Service packages are a great way to get traction on a new offering you have introduced, or to encourage customers to try an existing service they have not considered before. Longer-term, this helps to formulate new consumer habits.
New promotional opportunities for your marketing channels. Promotions and specials provide a much greater incentive for prospective and existing customers to purchase from you.
How to Sell a Service Package
1. Research different service bundling options
There are several ways you can go about bundling your services:
Pure bundling: When the services within a bundle cannot be bought separately. At your hair salon it will mean a service like 'conditioning' which cannot be excluded or priced less when offering hair wash.
Mixed bundling: When services can be bought separately or as part of a bundle, but are usually cheaper when bundled to create an incentive to purchase. At a lash salon this would mean lashes+eyebrows.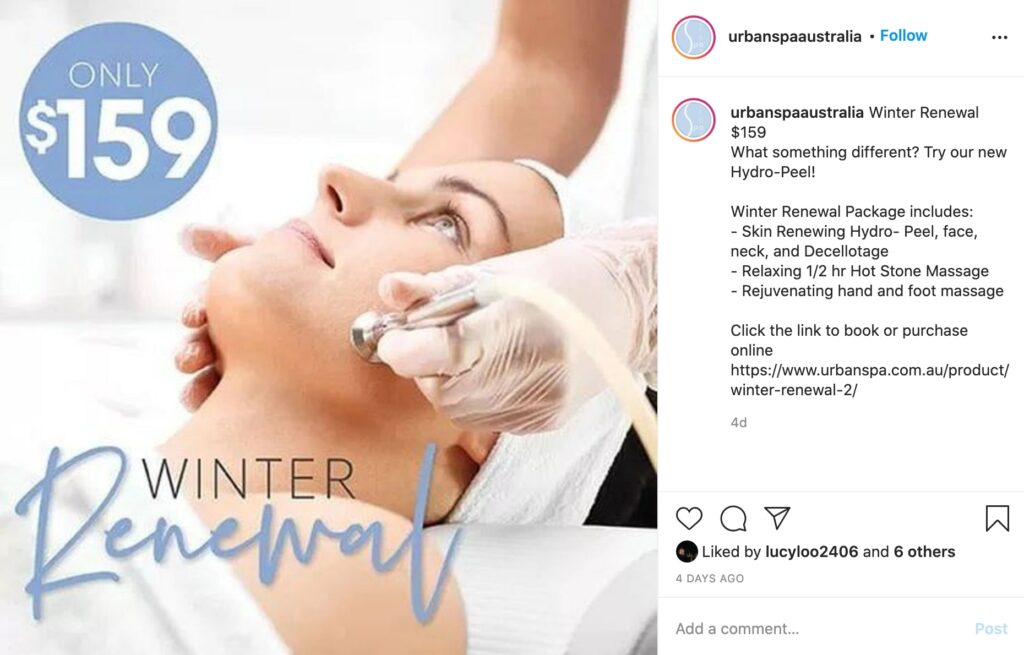 Here's another example:
Excess-service bundling: Pairing a lower-performing service with a higher-performing service. An example of this is cut and color, where cut is a lower priced service.
Buy one, get one: Offering customers a discounted service when they are paying for a full-price service. This could be them getting a hair product free when they get a color and cut service.
Some bundles may fit your sales strategy better than others. Excess-service bundling, for example, is a good technique when sales of a particular service are sluggish. Pairing it with one or more services that are higher performing can help create a much-needed boost.
Likewise, the day-to-day realities of running a business can provide some novel opportunities for service bundles. Below is a great example from Red Raspberry Beauty. They have used the occasion of a new staff member to create an engaging bundle, giving their new technician exposure to existing clients: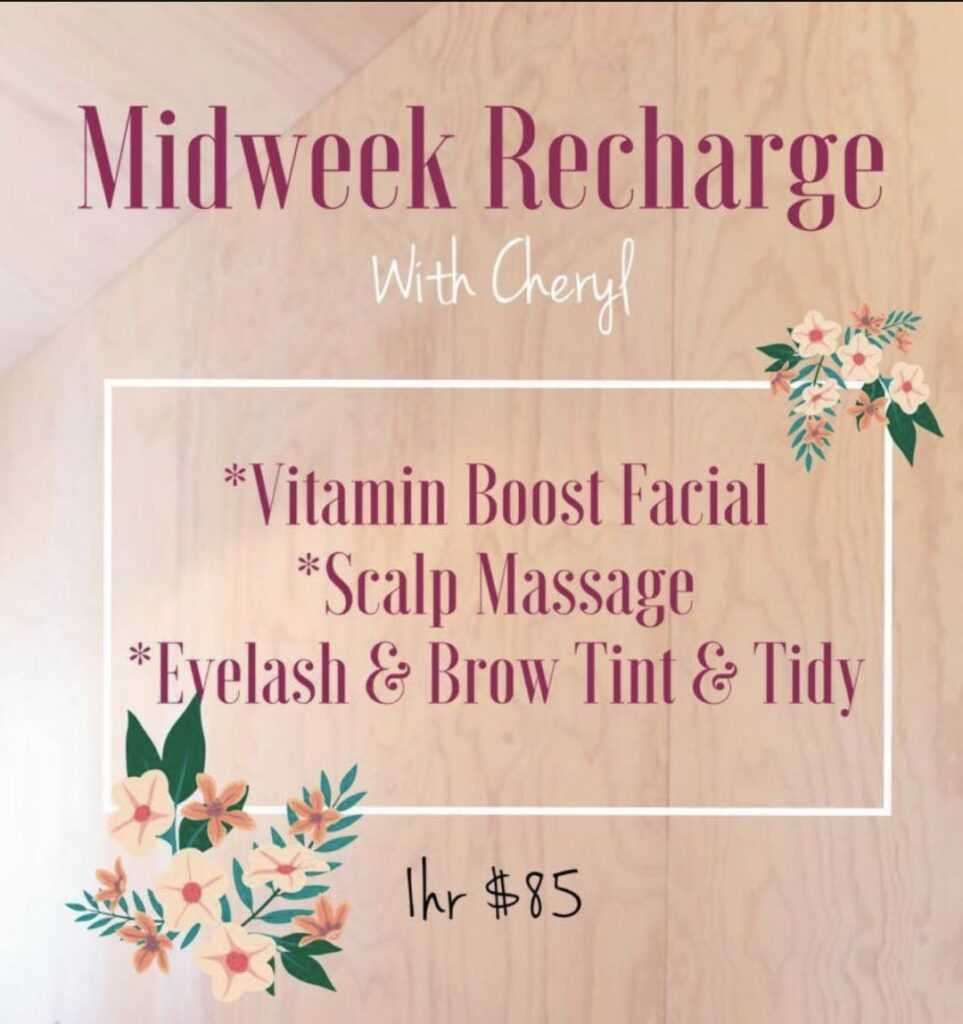 By giving thought to which bundles will suit your service offerings best, they are much more likely to be effective at generating sales.
2. Find out which combinations of services will be most effective
Before you start bundling random services together, you need to make sure they will work for your clients and your business.
Understand your client's habits. Past sales data is really useful here. See if there are any patterns in the services that clients try to combine —do they like a mani-pedi combo or they prefer facial with a foot reflexology or something else? It might surprise you what is popular!
Make sure it's practical to offer. Bundling more niche or specialist services together can be a disadvantage if it involves higher labor costs, which will impact your profit margins. The amount of time services that take to fulfill is also an important consideration.
Don't sell too many services together. Service packages tend to work best when they are straightforward. Offering too many services in one makes your pricing more opaque, which consumers are less likely to trust. Sticking with two to three services keeps your bundle simple and easy to digest!
3. Make sure you're giving customers a choice
Selling services packages will offer your business a lot of advantages, but they need to work for your clients too. Bundling can actually damage your sales if clients feel that they take away flexibility.
In a study from Carnegie Mellon University, researchers found that if items or services were only available as a 'pure' bundle, consumers were more likely to wait' until the price dropped or a better deal became available. A 'mixed' bundle was far more successful at driving sales because consumers felt empowered by choice.
Here is an example from Erban Spa, whose 'Zen Package' allows customers to choose from a selection of services:
Being able to 'build' a service package gives the customer much greater agency compared with pre-selected services, which gives Erban Spa an edge over competitors who do not have this offering.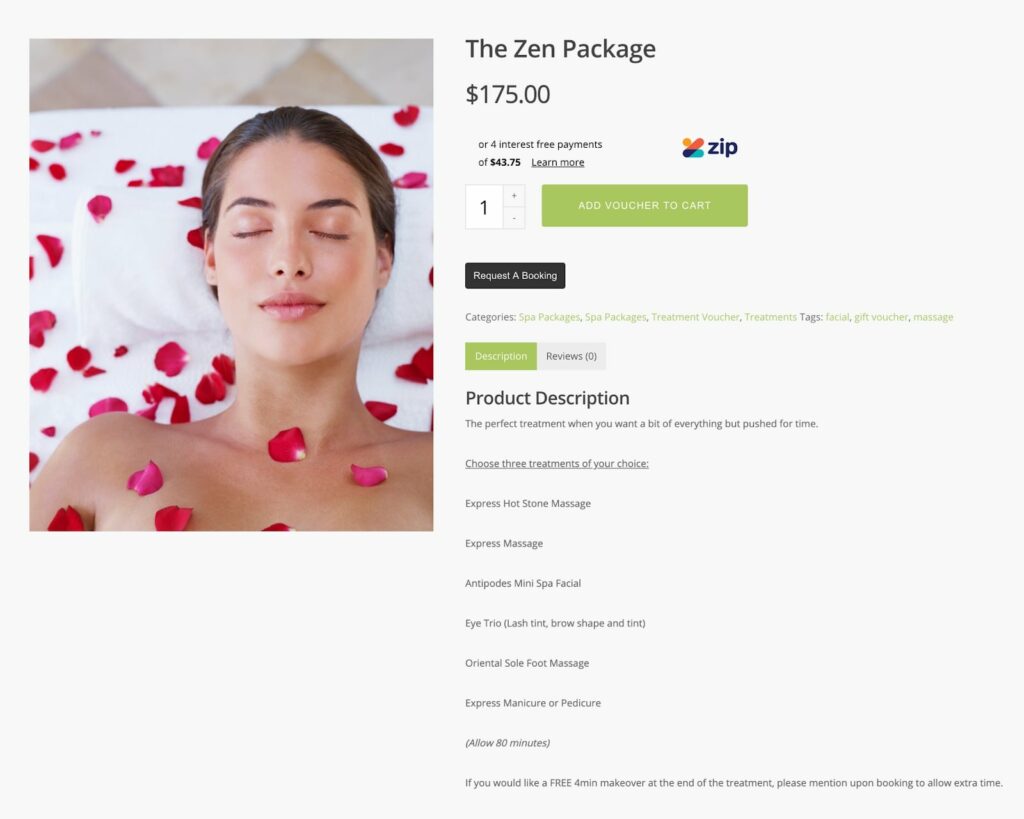 How to price your service packages
Bundles are appealing to consumers when they offer more value than buying standalone services. There needs to be some kind of a discount, or there is little incentive for consumers to pay the bigger upfront cost.
However, you don't want to sell yourself short. Bundles can cut quite substantially into your profit margins if you aren't careful, so it's important to get your pricing strategy right from the start.
Somewhere between a 7-15% discount is usually recommended, though this will depend on which services you are bundling as different treatments have different costs attached. A treatment such as a massage normally involves fewer product costs than a facial, but the labor costs can be higher depending on the expertise of the massage therapist.
It's also important to keep the pricing of your bundle as transparent as possible. Otherwise, consumers may feel that your business is trying to create a false perception of value.
Take a look at what the nail salon Painted & Polished is doing. Their prices for their individual services as well as packages are listed on their booking page, so clients can quickly see the services that they're getting and for how much.
Clients easily understand, for example, that purchasing a manicure and pedicure together is cheaper than buying them separately.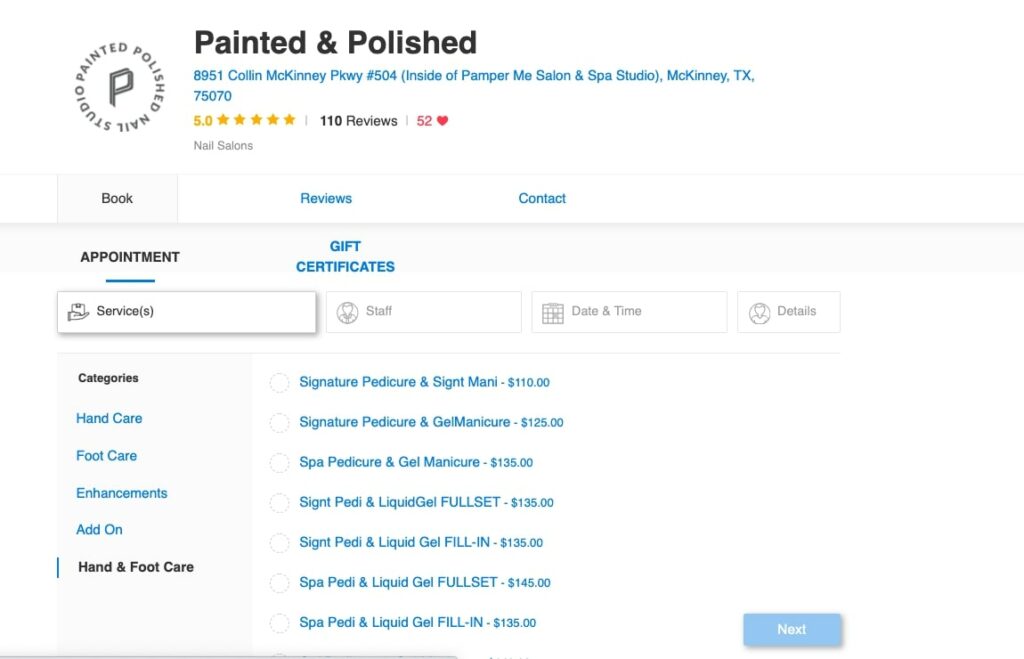 How to market and sell services
What is the best way to market your services — and business as a whole?
Focus on how you provide value. Any successful sales pitch requires a strong value proposition that tells clients why they should do business with you. In the case of selling services, it's important to boost those less tangible aspects of your operation, such as:
The level of expertise your team has in the service(s) being offered.
How your business makes the end-to-end experience as frictionless as possible.
How you manage ongoing relationships with your customers.
Your key 'points of difference' over competitors.
We all know that personal care is an intensely crowded market, especially within larger cities. The above points are key to generating a strong brand story that makes your business memorable and distinct.
Nicck Townsend, also known as the East Coast Brow King, has done this incredibly well. He was able to position himself as the "East Coast Brow King," thus building his personal brand and cementing his image as the go-to expert in his niche.
Nicck accomplished this by having a strong presence in the media, being active in industry events, and of course, offering top-notch services to his clients.
Plus, he markets the benefits and outcomes that clients can get out of his services. For instance, his website doesn't just list his services. It also talks about how Nicck can change people's self-image for the better.
Check out this compelling paragraph from his "About" page:
Nicck Townsend changes clients' lives. He changes the way they look, the way they feel and the way they treat themselves. His artistry is an enduring gift of beauty.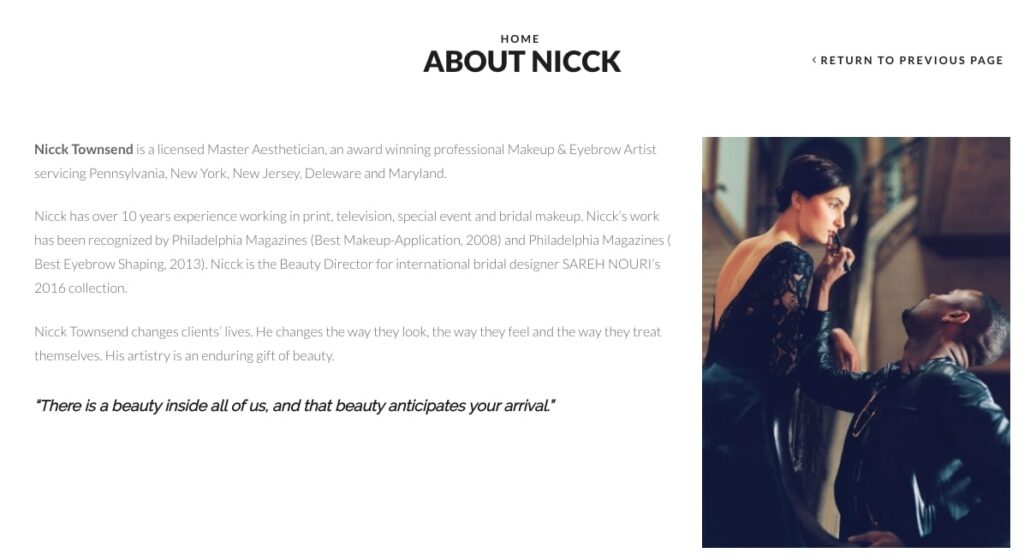 Best practices on how to sell a service online
Knowing how to effectively sell services online is crucial for beauty and personal care entrepreneurs. Clients are increasingly turning to digital channels (Google, Yelp, social media, and your website) to find and book services, so it's important that you put your best foot forward online.
Here are some tips and examples to help you do just that.
Invest in great digital assets
You can't sell your service packages if they don't look attractive or appealing. Doing this offline is relatively easier because you can demonstrate your services and design a physical experience that appeals to your clients' senses.
Selling services online, though, is a little different. People can't experience your salon, spa, or barbershop to the same degree, so you need to rely on compelling visuals to appeal to your customers.
So, invest in great photos and imagery. When taking client shots in your physical location, use the right equipment so your services are shown in the best possible light — literally. You should also come up with an aesthetic that resonates with your target audience and make sure that all your posts are consistent with your brand.
We can see this in action on Noura Obeidi's Instagram page. Noura, who runs nouraesthetics, chose a light and clean aesthetic for her brand, and all her posts — from client images to product photos — reflect that.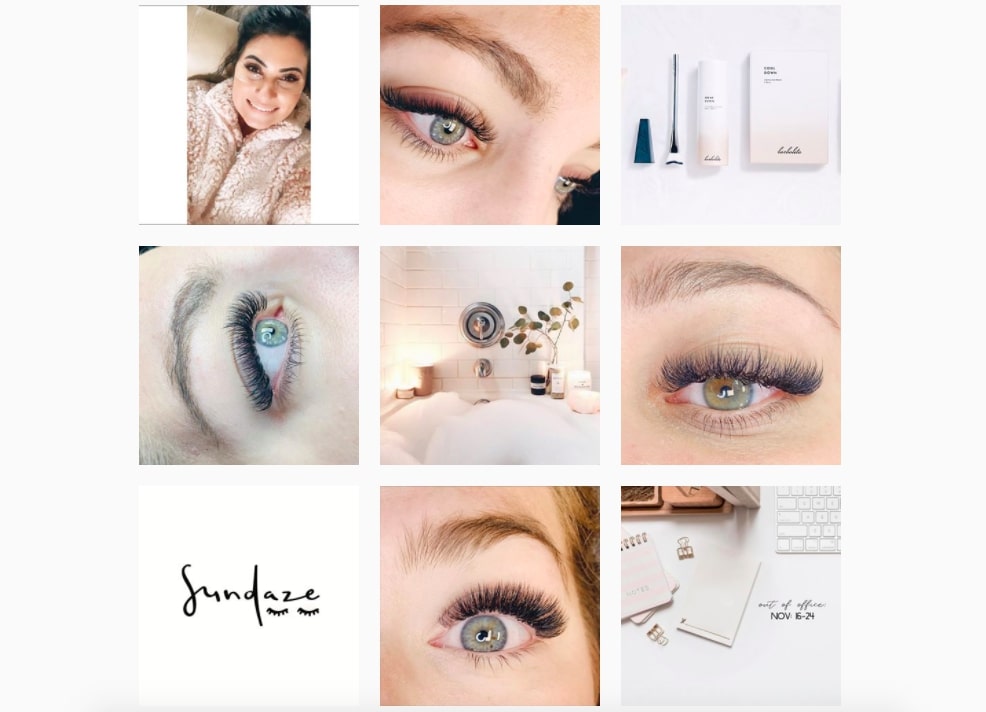 Be present on multiple channels
Online shoppers research and evaluate service providers in various ways. Some prefer Google businesses, while others start on social media. Some clients want to dig into the provider's website, while others are fine with just reading Yelp reviews.
You need to cover all your bases and ensure that your business is visible on multiple online platforms. In doing so, you can see to it that people can interact with your business on different channels and your brand stays top of mind.
Offer online booking
While you're at it, see to it that people can schedule services on various platforms. Remember that when selling a service, the booking stage is one of the most critical parts of the process. You want to make this step as smooth and easy as possible for online users by enabling them to schedule appointments quickly and easily.
The best way to do that is to let them book a service on the website or app that's most convenient for them. So, if a client is already on your Instagram page, allow them to schedule an appointment right then and there. The same thing goes for your website and Google.
Youssef Barber, CEO at Diamond Cuts, does a great job here. Aside from having a "Book Now" button on his website, clients who want to book a service with Youssef or at Diamond Cuts can do so on Instagram and Google, too.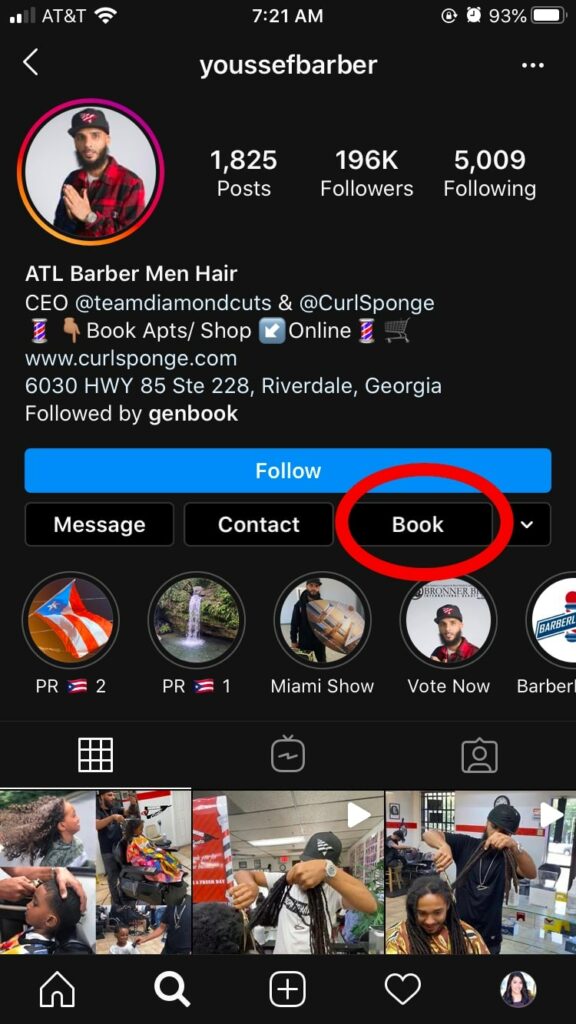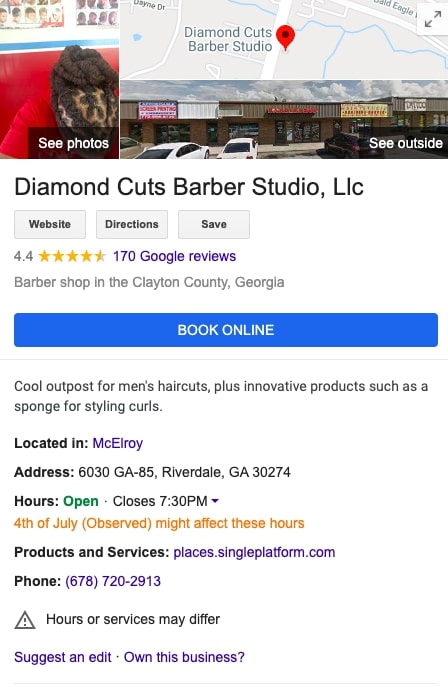 Talk about having all your bases covered!
Measure and improve
Measure the success of your strategies. It's important to set goals to track whether your marketing efforts were successful. If you set a target for new customers or the number of services sold, did you meet it? If not, this gives you a chance to reassess whether your value proposition or pricing needs tweaking.
In the personal care sector, consumers are driven to seek out providers that provide a high-value experience. Offering a service package is a compelling sales strategy that puts your customers' needs at the heart of your service offerings, especially when they provide flexibility and choice. This is one of the keys to building a business that is set to thrive over the long term.
Want more tips on how to sell your services? Subscribe to Genbook's newsletter to receive hand-picked content straight to your inbox.