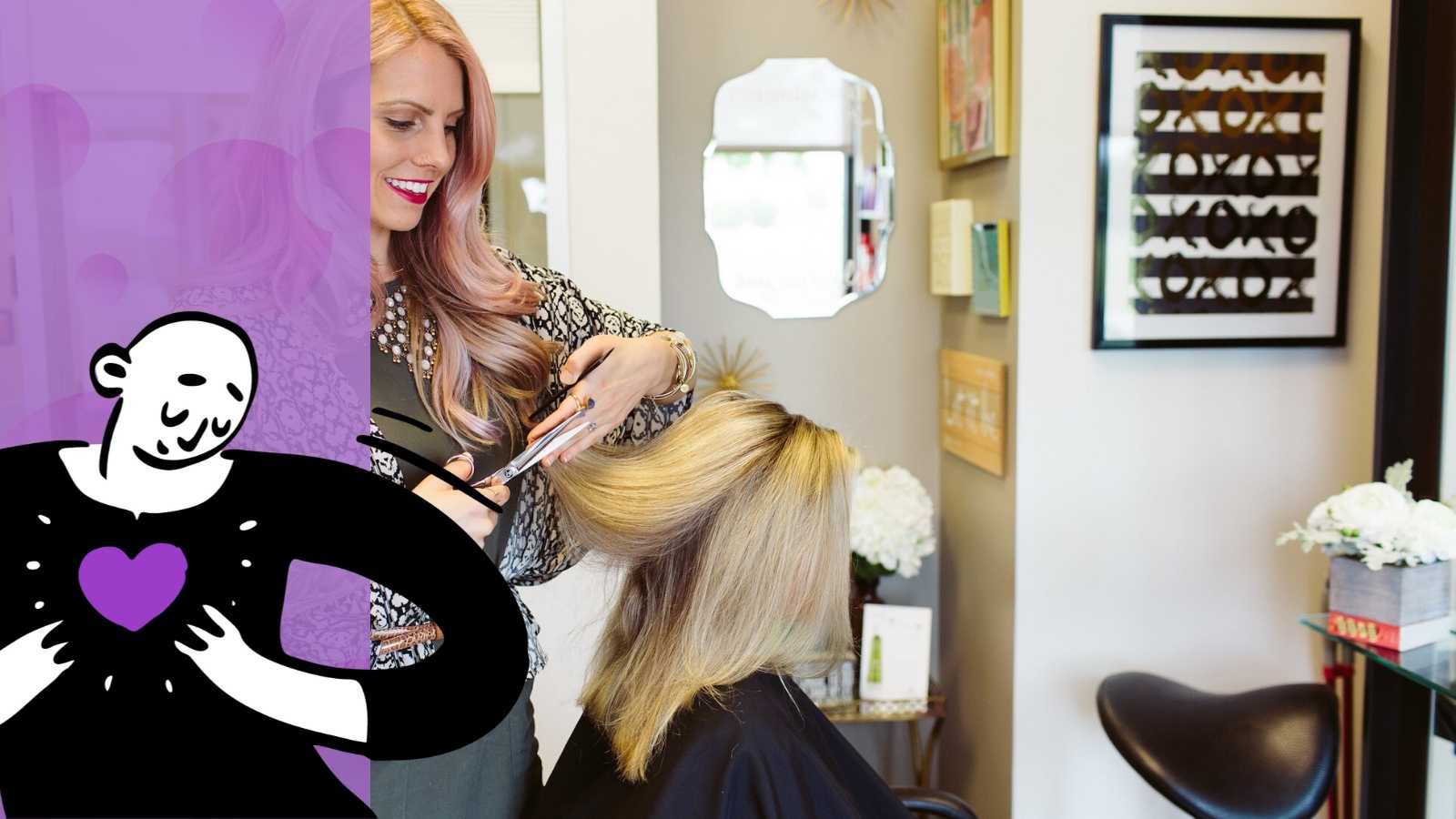 How to Keep Your Clients Coming Back to Your Salon
It's one thing to be working to attract new clients, but when it comes to retaining clients, it's a whole other story. There are plenty of things you can do to entice your clients to stay loyal to your hair salon, and we've rounded up some of the best pieces of advice out there!
Treat them like a person, not a number
When a client comes in for a cut, color, or creative style, they want to be treated like a person. Don't rush them to their seat, don't rush their service, and don't rush them out the door. Make them feel special, and as though they really matter to you. Keep notes on what they usually like, whether they enjoy small talk or not, and if they have a particular magazine they like to read. These sorts of things will really make your clients feel like you have their best interests at heart, and will keep them coming back.
RELATED: Read Brit from OMGhairstyle's story
Make them feel at home
It's important to ensure your clients feel comfortable while getting their hair done. So, whether you're offering them a warm drink, something to nibble on, or even a glass of wine, it's a great idea to note down what they enjoy so you can keep it in stock.
Keep the communication open
Emails are a great way to keep your clients up to date with what's happening at your hair salon. Send regular (but not too regular) emails to let them know what's new, what's coming up, and even a 'style of the week' feature, to show them that your clients are special to you. If you are planning on closing for a few days, send out an email to let your clients know. But communication goes so much further than just emails. Focus on your salon's social media, and how your hairstylists communicate with their clients, to ensure your salon is known about, is talked about, and is visited.
RELATED: How Genbook works for hair salons
Roll out the red carpet
Give your clients the VIP treatment by inviting them to events, or giving them loyalty discounts. Feature them on your social media and in your emails, and give them tips on how to take care of their hair when they come to see you. Treat them as though they are the most important person, which will make them feel well cared for.
Your vibe attracts your tribe
An old, decomposing hair salon space isn't as welcoming as a newly painted, funky space. Change things up a bit, whether it's just a simple new coat of paint, or a complete refurbishment, your salon's look needs to let people know just what sort of business you run.
What tips do you have for keeping those clients running back to you? Let us know on Facebook and Twitter!
Are you a business that people love? Not sure? Take our business experience quiz to find out how you flair when it comes to great business experience.