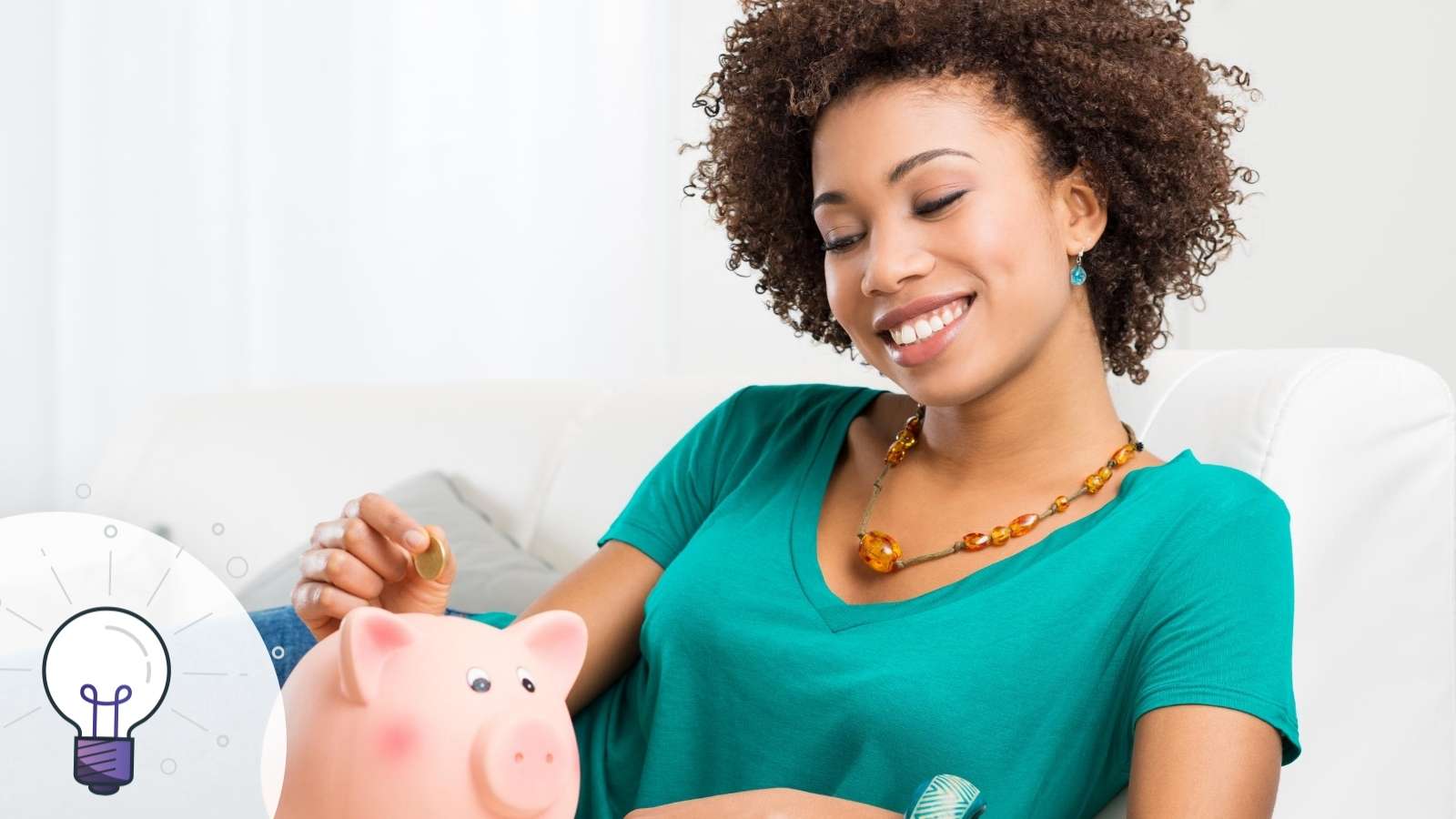 How to Lower Your Salon Start Up Costs — without Compromising Quality
Starting a salon can be tricky, which is why proper planning is key. This is particularly true when it comes to finances. Having cash or access to capital is critical, especially if you're a new business and are still establishing a steady stream of clientele.
Part of being financially smart means tracking your costs and carefully evaluating different expenses, so you can determine ways to save.
On the flip side, you don't want to be too frugal, as being unreasonably cheap may compromise the quality of your services or salon experience.
Striking the right balance is key, and to help you do that, here are some handy tips on how to lower your salon start up costs without compromising quality.
So glance through this list or click on the table of contents to move forward:
How much does it cost to start a salon?
TheSalonBusiness.com estimates salon start up costs to be around $62,000 "for a good but basic setup." But this is a very rough benchmark, because your true salon start up costs are dependent on several factors, including your size, location and the types of products and equipment you have.
To get a more accurate estimate for your specific business, here's the rundown of the typical expenses of starting a salon:
Salon space. Your physical location will be one of your biggest expenses, and the exact amount depends on the location of the salon and the size of the space. To give you some ballpark figures, the average rental amount for a retail space is $23 per square foot. This means that for an average salon space of 1,500 square feet, the monthly rent would be $2,875.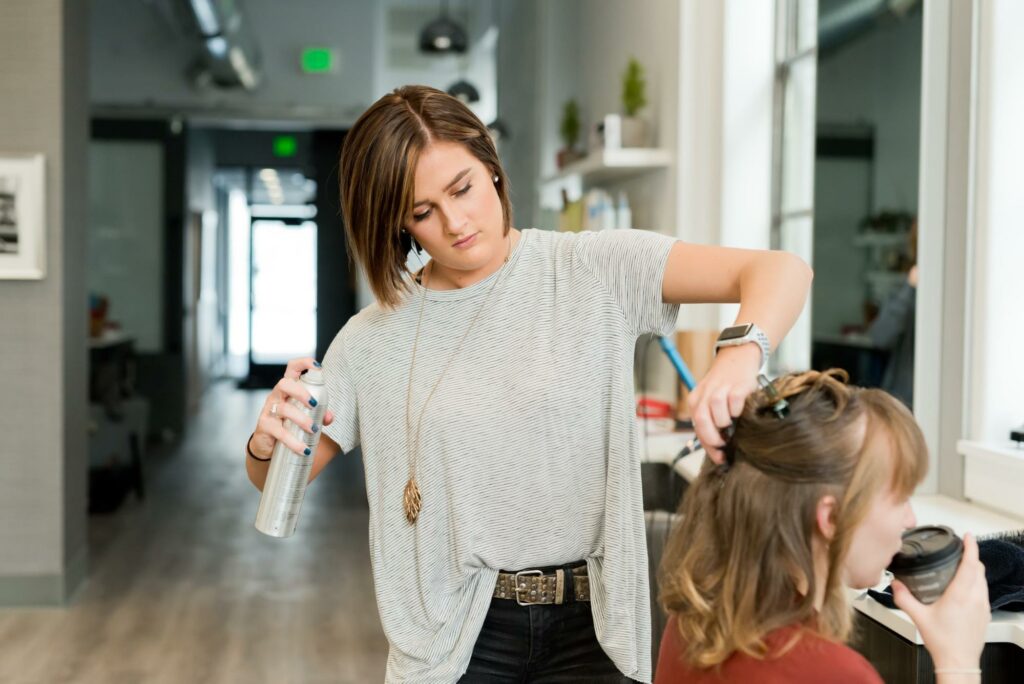 Licenses and permits. There are a handful of licenses and permits required to start and run your salon. They include:
Cosmetology license ($150 to $250)
General business license and permits ($50 to $200+)
Retail seller permit (Depends on the location. Some states don't charge business for a seller permit, while others charge fees of around $15.)
Insurance. Most salons need general liability insurance, commercial property insurance, workers' comp, professional liability, and equipment breakdown insurance. All in all, the costs could total to around $3,000 annually.
Salon equipment and supplies. Salon equipment, which includes your chairs, grooming equipment, combs, brushes, etc., can range from $5,000 to $25,000 depending on the brands and quantities you need.
Hardware and software. You also need devices and programs to manage your salon. Most salon management and appointment scheduling software cost $25 to $100 per month. Meanwhile, your hardware costs depend on the equipment you decide to use. A fully-fledged workstation with a large screen and keyboard costs around $1,500. But you can technically run your salon on an iPad (which costs $399 for a 7.9-inch tablet).
Payroll. If you're hiring team members, look up the average hairdresser salary in your area and try to offer competitive rates. Though that can go up or down depending on your state and city.
Lowering your salon startup costs: 6 tips
Hopefully at this stage, you already ran the numbers and have an idea of how much your salon start up costs would be. Now let's look at how you can reduce expenses and maximize your budget.
Be smart about business financing
Unless you're sitting on a large pile of cash, chances are you'll need to finance your business through loans or lines of credit. There's nothing wrong with incurring debt to get your business up and running, as long as you do it right.
Increase your credit score
Most lenders will pull your credit report to determine your creditworthiness. When you have a high credit score, you'll have access to lower interest rates, more favorable terms, as well as better lending opportunities.
That's why if you're planning to apply for loans or credit lines, one of the best ways to lower your financing costs is to improve your credit score. You can do this by lowering your debt-to-income ratio, fixing any inaccuracies in your reports, and establishing a solid credit history.
Choose your funding sources wisely
Some funding sources are better than others. Research your financing options and pay close attention to interest rates as well as the terms of the loan. Doing so can save you thousands of dollars over the course of the loan.
What options do you have as a small business? Here are a few:
SBA loans. SBA loans are guaranteed by the Small Business Administration. Loan amounts range from $5,000 to $5 million, and interest rates start at a reasonable 7.75%. The main downside? It takes 30 to 90 days to fund the loan, so it's not the best option if you're pressed for time.
Term business loans. These are loans that you can obtain from a traditional bank or credit union. Interest rates can range from 7% to 30% depending on your creditworthiness, and the loan amount can go up to $500,000. You can also get funded in just a couple of days.
Business lines of credit. With a business credit line, the lender extends a borrowing limit that you can use at any time. The lender will determine a credit line limit (for example, $10,000), and you can borrow money up to that amount and repay it based on the lender's terms.
Credit cards. If you have access to credit cards, you're free to use them to finance your business. Just bear in mind that credit cards typically come with high interest rates (the average is 18.61% as of 2020). As such, if you're going to use credit cards for your salon start up costs, make sure you pay them off quickly.
Tap into your network. This can get a little awkward, but if you have a strong support network of relatives and friends, see if they'd be willing to lend you the funds you need. That said, make sure you come up with a formal agreement. They may be friends and family, but having an official lending agreement in place helps keep everyone on the same page and prevents painful disputes.
Now that you know some of the funding options for your salon, weigh your choices to figure out which financing solution is best for you. Ideally, you'll want to go with the one that has the lowest overall costs, but this isn't always an option if you're pressed for time or don't have the best credit score.
In such cases, you'll need to get a little creative. For example, you can choose to put certain expenses on your credit card if you know that you can pay them off quickly. Or, you could obtain a business line of credit with a slightly higher interest rate while waiting for your low-interest rate SBA loan to get approved.
The right option depends on your specific situation, so crunch the numbers, compare your options, and go from there.
Negotiate a favorable lease
Now let's talk about lowering your rent. Once you've identified a property for your salon, coordinate with the landlord and negotiate favorable terms for your lease.
Come from a strong financial position
Our tip on having a strong credit score also applies to lease negotiations. Landlords typically run your credit and ask for financial statements before approving your lease application, so make sure your financials are in order. Increase your credit score and make sure you have money in the bank. Negotiating from a strong financial position may help you get more favorable terms.
See if you can get a pro to help
If you can afford it, consider hiring a real estate lawyer to negotiate on your behalf. Leases can be complex, which is why it helps to have a pro on your side who knows what they're doing.
Do your research
Take note of comparable prices in the neighborhood. What are the rents for similar spaces in your area? How much foot traffic is a location getting? Knowing these things will enable you to determine a fair rental amount, so you can negotiate accordingly.
Try to include favorable clauses
Go over your lease agreement carefully and see if you can insert clauses in your favor. For example, you could negotiate a sublease clause, which allows you to rent out space to help cover the rent. Additionally, see if you can add a clause that requires the landlord to make improvements to the space before turning over the property to you. (This is a good way to save on renovation expenses.)
Find ways to save money on equipment and supplies
So you've found the perfect space and now it's time to decide on the equipment and supplies that you'll put in it. As mentioned earlier, the amount you spend here can range to around $5,000 to well over twenty grand, depending on how much stuff you need and the brands or suppliers you choose.
Shop around
One of the ways that you can save money without compromising on quality is to know the products you want to buy, and find a better deal on those items rather than downgrading to lower quality items.
Do your homework before purchasing anything. Google product and prices, and peruse beauty supply stores, trade publications and other sources. Once you have the intel you need, compare different prices.
Negotiate with suppliers
In some cases, you may be able to negotiate with suppliers. When purchasing high-ticket items, for example, try to negotiate better financing options or see if there's any wiggle room for things like warranty costs.
If you're dealing with a supplier that you'll be buying from repeatedly (e.g., your shampoo vendor), ask if you can get better rates if you purchase multiple products or sign a longer-term agreement.
Consider Amazon business
Amazon Business is a marketplace specifically for — you guessed it — businesses. With an Amazon Business account, you get access to:
Exclusive discounts for business owners
Special pricing for purchasing products in bulk
Business-only products
Tax-exempt purchasing for eligible organizations
Reporting and analytics so you can monitor your spending
Signing up for an account is free and the Amazon Business marketplace could serve as another resource to help you compare prices.
Streamline your operations with smart salon software
It's tempting to skimp on salon management software (i.e., programs for scheduling and managing appointments), but you are doing your business a disservice by not investing in solutions that will help you streamline your operations.
As a service provider, you know that time is money. If you're efficient throughout the day, you'll have more time to spend on profit-generating activities. On the other, spending hours on manual or tedious tasks may be costing you customers — and that is expensive.
So, when you're starting a salon, do your business a favor and choose a salon management platform that allows your customers to book appointments while automating tasks like sending reminders and syncing your calendar.
You'll find that with the right software you'll free up time and headspace so you can do your job better, and ultimately boost your bottom line.

Minimize your payment processing costs
Credit card processing can cost salons anywhere from a couple of hundred dollars per month to several thousand, depending on your sales volume and transaction sizes. The key to lowering your credit card processing expenses is to choose the right merchant services providers (i.e., your credit card processor).
To figure out how to lower your rates, you first need to understand the components that make up your payment processing rate.
Interchange fee – The interchange is the fee that's charged directly by banks and card networks. These fees are set by credit card networks like Visa and Mastercard. Payment processors do not control these rates, and every merchant needs to pay the interchange fees.
Markup – This is how most payment processors make money. The markup is the fee the processor will charge on top of the interchange rate, and it represents pure profit for merchant services providers.
To save on credit card processing, choose a payments provider that offers the lowest markup, or even better, doesn't add fees on top of interchange rates — more on this in a bit.
Getting the cheapest credit card processing rates requires research and a bit of shopping around. When talking to processors, ask about their markups. If the processor takes a cut out each transaction, take note of the percentage and transaction fees, then compare the figures with other providers.
It's important to note that not all credit card processors markup interchange rates or take a percentage from your sales. Some providers (such as Payment Depot) implement membership pricing.
Instead of taking a cut out of your transactions, companies that use this pricing model simply charge a membership fee and give you access to interchange rates without the markup. Think of it as accessing the wholesale rates for credit card processing rather than paying full retail prices.
Just like with most things, the right solution depends on the business. Membership pricing works best for salons that have mid to high price points and process hundreds of transactions per month. Interchange-plus pricing may work better if your pricing is on the low side and if you don't process a lot of credit cards.
Leverage free or low-cost marketing channels
Getting the word out about your new salon doesn't have to be expensive. There are several low cost but effective ways to drive awareness and traffic. Genbook has shared plenty of salon marketing ideas, but if you're wondering where to start, here are some quick suggestions:
Get on Google and Yelp ASAP. Consumers rely on local business directories like Google and Yelp to find and compare service providers, so make sure your salon has a strong presence on these websites.
Set up a Google My Business and Yelp account as soon as possible. Make your profile extra enticing by adding photos and talking about any perks or amenities you offer.
Drive word of mouth and referrals. As a new business, your existing customers are some of your best sources of clients. Encourage your current clients to spread the word and to talk you up to their friends and family.
To drive more referrals, consider running a promotion that rewards clients with a discount or freebie for every new customer they send your way.
Spruce up your exteriors. Make your physical location work for you. Keep the outside of your salon clean, attractive, and presentable. Invest in signage or materials like sandwich boards to encourage pedestrians to stop and take a look. These things don't cost much but they can give your salon a much-needed boost in foot traffic.
Do a bit of DIY PR. Reach out to local bloggers or journalists and see if they'd be willing to cover your grand opening or write about your salon. This strategy works best if you have an interesting angle to focus on. Get creative by identifying the most compelling parts of your journey. What's the story behind your business? What are the unique products, services, or experiences that you offer? Craft a solid media pitch and go from there.
Final words
Lowering your salon start up costs is certainly doable. But it requires diligence, creativity, and patience. Whether it's researching vendors and solutions or going the DIY route for certain tasks, you'll find that there's a lot of ways to save — you just have to be willing to do the work.
And if you're looking for insights and estimates on salon pricing, try our latest offering—Pricing Insights by Genbook. This is a free tool that will help you estimate your earnings and price your services right.

Editor's Note: This is a guest post by Randy Hayashi who oversees all operations at Payment Depot. He came on board in 2013 and grew the business from zero to more than $3 billion in annual processing. When he's not running and growing Payment Depot, you'll likely find him spending time with his family or doing outdoorsy activities like rock climbing, running, hiking, and snowboarding.