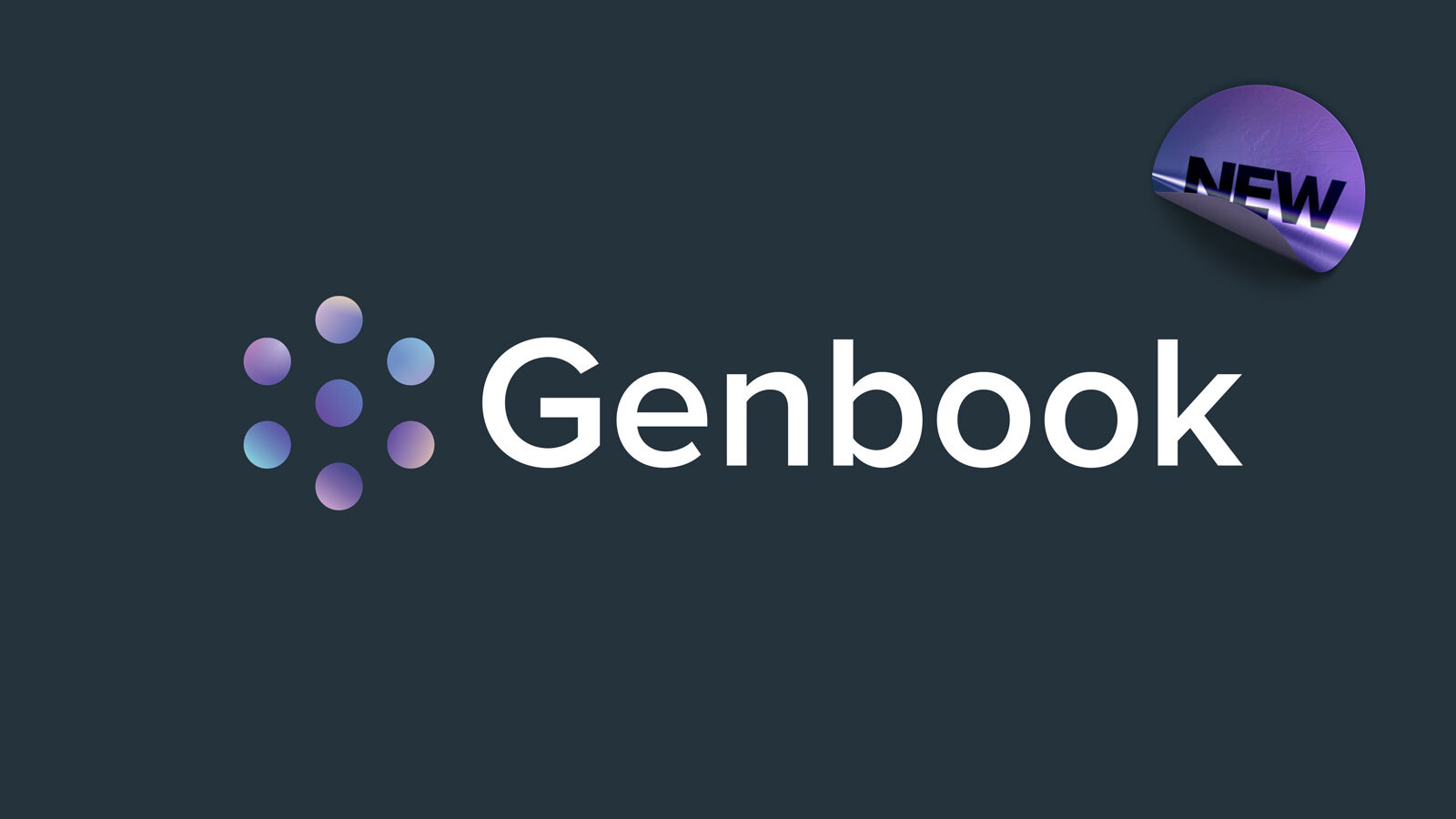 New Brand, Same Genbook
Welcome to the new Genbook!
As of January, Genbook has a new logo, a new color scheme, a new website, and a new look and feel. Yes, we've changed—and we're glad that you noticed.
Now you might be wondering, "What does this new design mean?, "Why are these changes being made now? What does this change mean for a Genbook user like me?"
We hear you, and we want to share our rebrand story through this post.
Why we rebranded?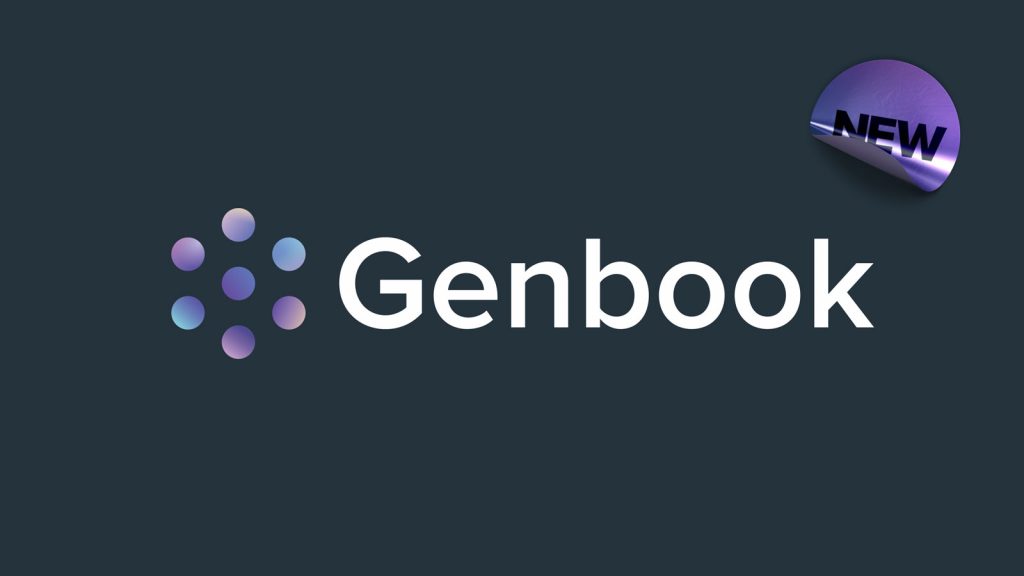 Before we go ahead with our rebrand story, let's pause and rewind to 2006—the year Genbook was launched.
The idea of Genbook was born out of an observation. Our founder, Rody Moore, believed that technology had the power to change the lives of entrepreneurs, even if they didn't see it themselves.
Since then, we've assisted over 22,000+ small business entrepreneurs and helped them take over $8.6 billion in total booking revenue.
But a lot has changed during the last 14 years…
Technology being one of them. With the rise of technology, came the rise of distractions. After speaking to many of you, we realized managing daily distractions—from juggling calls to emails to social media, managing communication channels started to feel like a never-ending job.
In some cases, the impact of the distractions even outweighed the dream of owning and operating a small business. For a business that prioritized small business entrepreneurs from the word go, this shook us the most.
It brought us to a realization that we need to find a way to help you—our customers— find an enhanced way to manage and control the tasks that take you away from achieving your best results. Whether that's delivering a service, growing your business or simply spending more time doing the things you love.
This meant aligning to our purpose—to free small business entrepreneurs from the shackles of distractions. That's the first reason for our rebrand.
But that's not all…
We also realized that, while a lot of small businesses use booking softwares, our solution is wholly devoted to small business entrepreneurs in the hair, beauty, personal services, and wellness industry. This devotion had always been there but never in writing.
Lastly, in the past 14 years, we have steadily grown and have continuously improved our product and offering. We're entering a new phase of growth-focused activity, with a new CEO at the helm and we want to ensure our brand matches and reflects these ambitions.
If we truly achieve our vision, every small business in the hair, beauty, personal services, and the wellness space would have achieved a better business experience, for themselves and their clients.

That's a win for us and a win for them!
Translating who we are, into what you see
One of the aims with this rebrand—for us— was to align Genbook's visual identity with our renewed vision and purpose. But we didn't want to change our logo or brand color for the sake of it. It had to be a meaningful decision, which meant some introspection.
So, we asked ourselves:
Does our logo reflect this vision and mission?
Does it reflect our customers at our core?
It wasn't the case. We needed to design new visuals that best represent us, and our valued customers.
"The clock face can no longer represent what we do. We needed a new logo that represents more than just time" – Jolene Chang, Head of Design
We wanted the logo to be authentic, simple and smart and be recognizable as a small icon or on a large poster—a new identity that works for you, and compliments your business.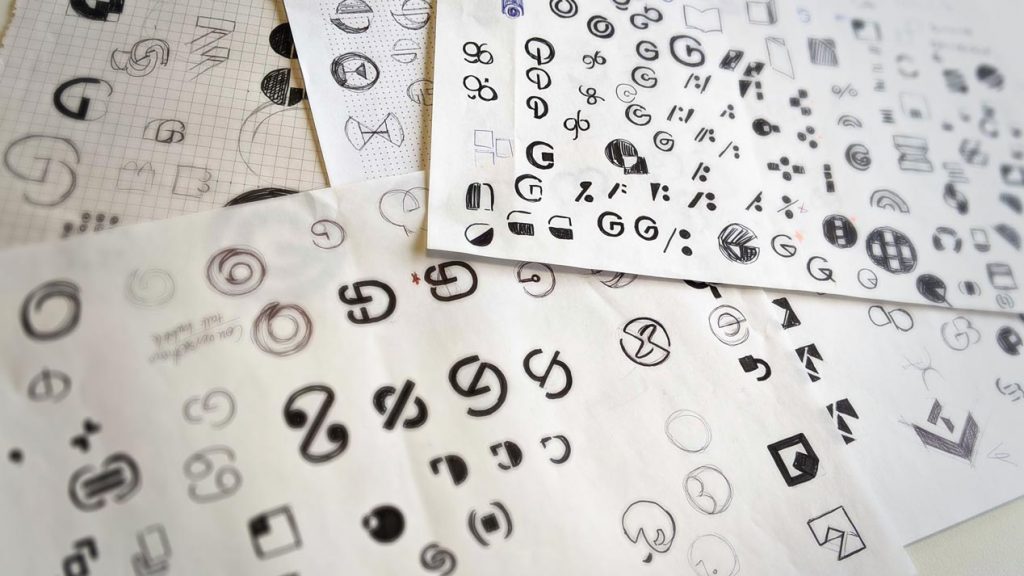 Unique. Balanced. Inclusive.
It was time for a makeover!
The New Genbook Logo
The new Genbook logo is made of seven dots, that encircle a bright purple circle in the middle.
We call it the "wheel."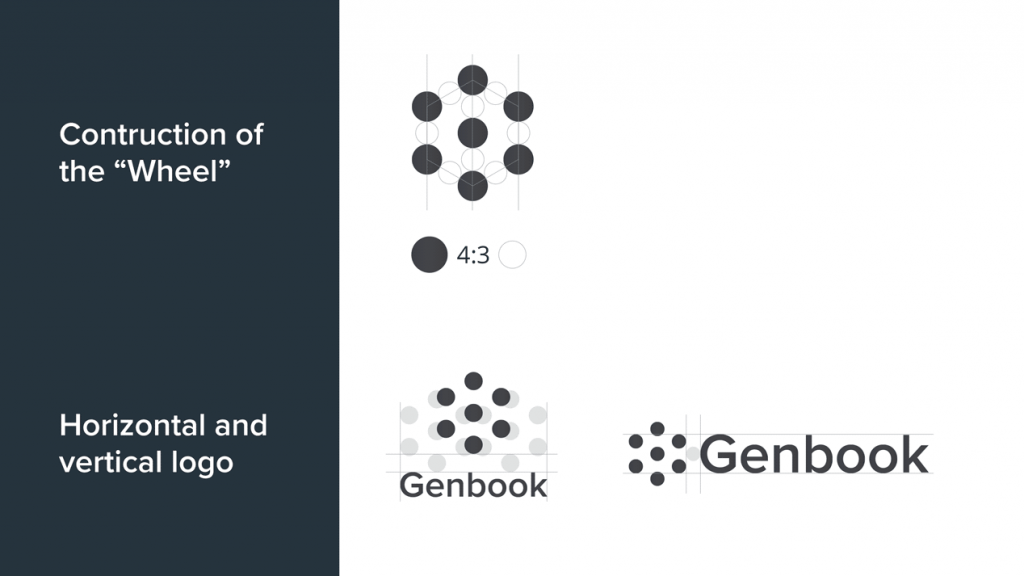 The deep purple circle in the middle represents our customers—who are at the heart of our business and who have our complete devotion. The six dots surrounding it represent our platform, which works for you seven days a week, every week of the year.
But that's not all.
If you look closely, you'll find other intrinsic details in the logo. They may not be obvious but are there for a reason.
For example, the six dots surrounding the deep purple circle, each have a different color gradient. What does it mean? It means that we aren't just here to help you save time, we're here to honor your uniqueness. We realize that you come from different industries, you are the masters of your craft, and each of your businesses is unique, and we had to showcase that in our logo.
In a nutshell, that's you. That's Genbook. Together.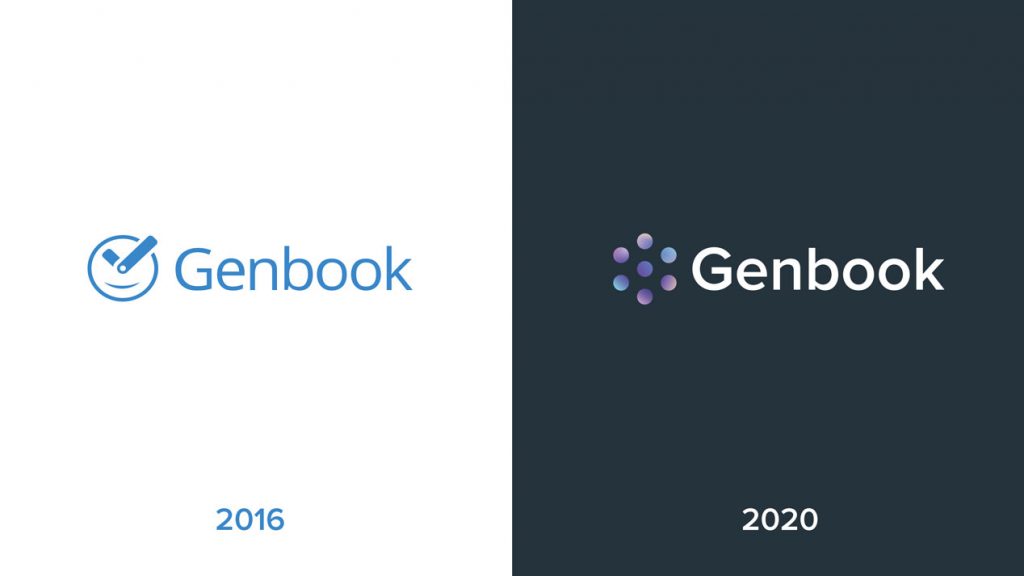 The Genbook Brand Color
(Fun fact: the color you see today, wasn't our first choice, but that's a story for another day)
As the logo evolved, we realized that the color purple best aligns with our thinking. After all, purple is the color associated with creativity and wisdom—which is what small business entrepreneurs are as masters of their craft.
This new brand embodies so much of what Genbook stands for—our love for small business entrepreneurs, our devotion to build better business experiences, and our commitment to make this happen, one step at a time.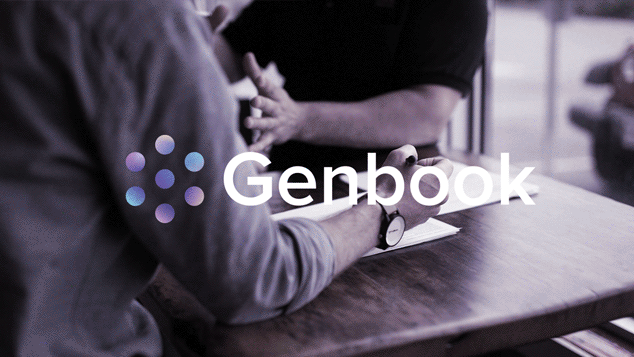 It's a Fresh Start…
But behind this new look is the same, Genbook that over the last 14 years has been devoted to helping you—the small business entrepreneur.
And while we're excited about our rebranding, and celebrating while you read this, our priorities lie with you first. We're sure you know that, but we wanted to say it out loud, just in case!
All the Genbook features and its app will work the same way as they've done in the past so that you can continue to work without any distractions.
Here are a few quick links to make it easy for you:
Our support articles (help center) are stacked in neat categories for quick access. You can find them by accessing the product help and tips section on the website footer or through help.genbook.com. Our support team ensures that these help docs are routinely updated.
Our learning center (blog) has a new look and feel too. Browse through hundreds of articles, case studies, and tips on growing your small business with Genbook.
There's a lot brewing at Genbook HQ, and we can't wait to share the updates as and when they happen. This means new features, new resources, interesting & useful content and more!
If you're looking to keep yourself updated, sign up for our newsletter and we'll keep you in the loop.
Start building a better business experience with Genbook today. Try us for FREE. No credit card required.