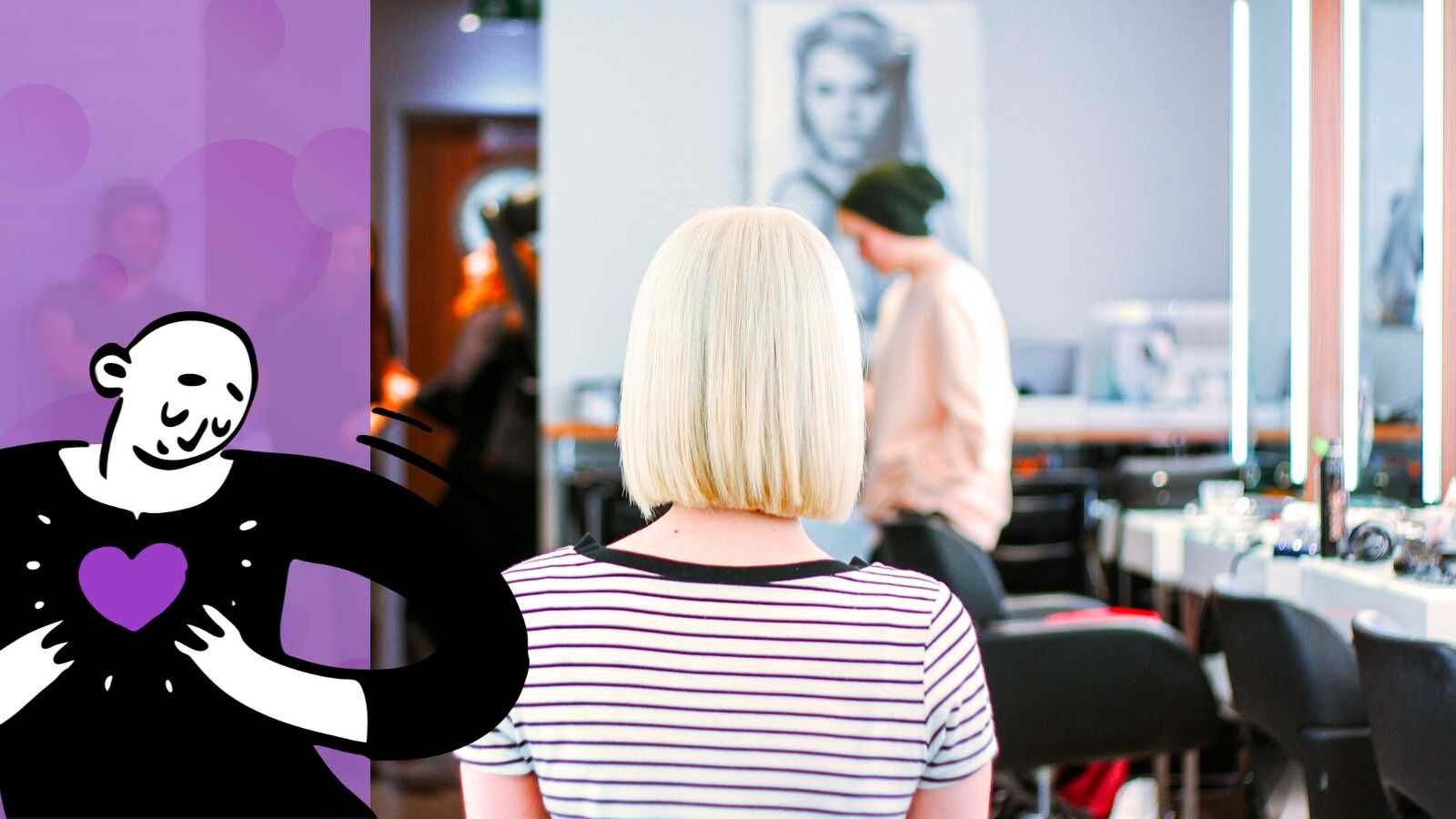 Salon Marketing: 10 Creative Ideas to Put Your Business Out There
According to IBIS World, in 2019 there are 1,017,810 hair salons in the United States alone, and in 2018 they brought in more than $46 billion.
It's safe to say there are a lot of salons, and if you're planning on succeeding in the beauty business, you have to understand how you can market your salon to attract — and keep — clients.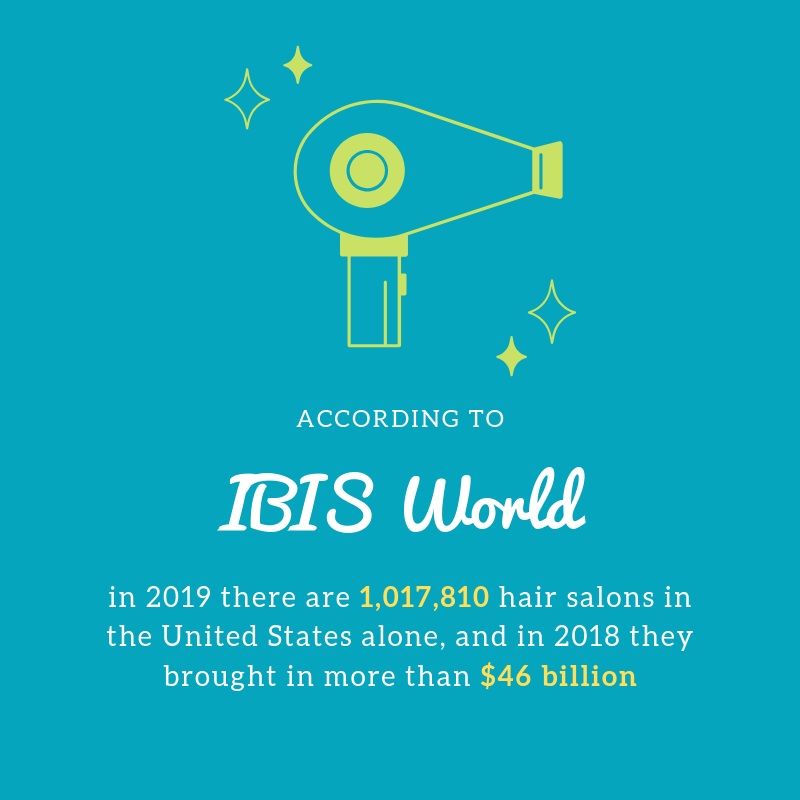 Your salon has to stand out from the crowd. If people don't know you exist, you won't have a sustainable client base. Here are 10 ideas to help you get started.
Get your salon listed on online directories
Phone book listings are about as trendy as the mullet is to hairstyling, which is to say, you need to modernize your listings. A strong web presence is essential for any local service-based business, and salons are no exception. The sites below are a good place to start.
Google My Business — Given that 3.5 billion Google searches are made every day, and the volume of Google searches grows by roughly 10% every year, it's essential that you list your salon on Google. You can set your business apart by posting photos and offers to your profile, which gives customers reasons to choose you every time.
For best results, use Reserve with Google and let potential clients book their appointments right from Google Search or Maps.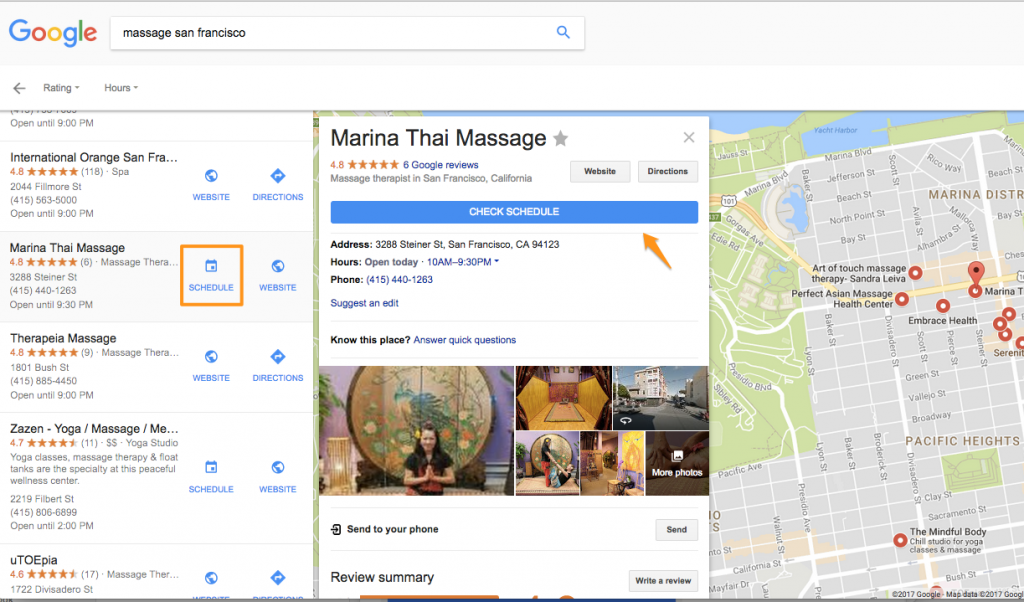 Yelp — Yelp averages more than 178 million unique visitors every month, and 45% of consumers say they are likely to check reviews on Yelp before visiting a business. Develop a strong portfolio on the site so that your salon can be easily found. Even if you have a rating of just half a star more than the salon down the road, it can help to fill your chairs.
And don't forget to beef up your profile by adding photos and participating in Yelp's community Q&A!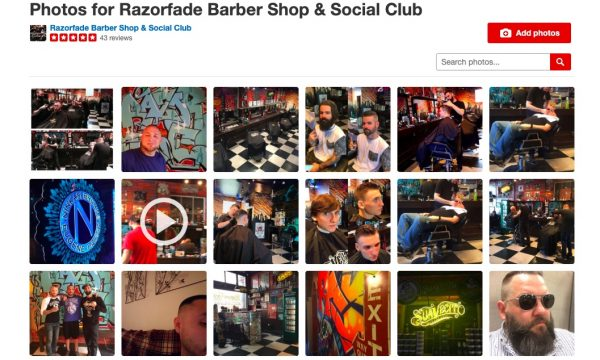 Facebook — There are more than 2.38 billion Facebook users every month, with 1.56 billion users every day. Make sure you set up a salon business Facebook page that includes all your contact information so that local active Facebook users can find your business.
Showcase your salon services with video
To say that video marketing is the wave of the future would be putting it mildly. By 2022, online videos will make up more than 82% of all consumer internet traffic — 15 times higher than it was in 2017. Users view more than 1 billion hours of video each day on YouTube, and 72% of customers would rather learn about a product or service by way of video.
Creating short, professionally produced videos on your website helps you connect with prospective clients before they even walk through your doors. Some simple ideas include:
Tutorials and Tips
Product Demos
Live Q&A Sessions on Facebook, Instagram, or Snapchat
Customer-Generated Content
Short Teasers For Upcoming Events, Promotions, or Products
Need inspiration for how to do this? Youssef Barber, who runs Diamond Cuts in Atlanta, regularly posts videos of himself in action on Instagram. Check out this video which has garnered over a million views so far!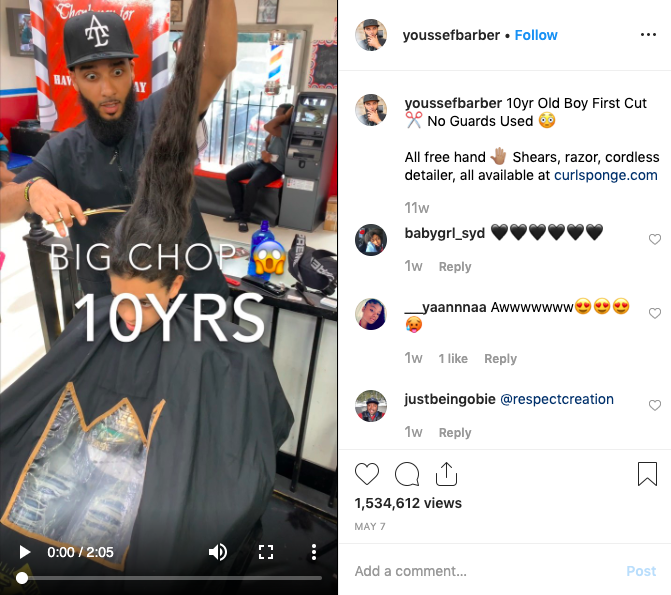 Integrate your salon to Instagram
Instagram is the most visually-driven form of social media, and what's more visual than a great hairstyle? More than 1 billion people use Instagram every month, and more than 500 million of them use the app every day. Of those people, around 80% follow at least one business, and 75% of users take action — visit a website, make an appointment, etc. — after looking at a brand's post.
Capitalize on Instagram, by creating relevant, high-quality content such as:
Before and after shots
Your team in action
Beauty tips and educational content
Fun stuff (memes, jokes, etc.)
User-generate content from your clients
Authentic customer reviews
And for best results, use Instagram to generate more appointments by adding a "Book" button on your profile. Doing so makes appointment scheduling much more seamless because your customers won't have to switch to another platform to book a service.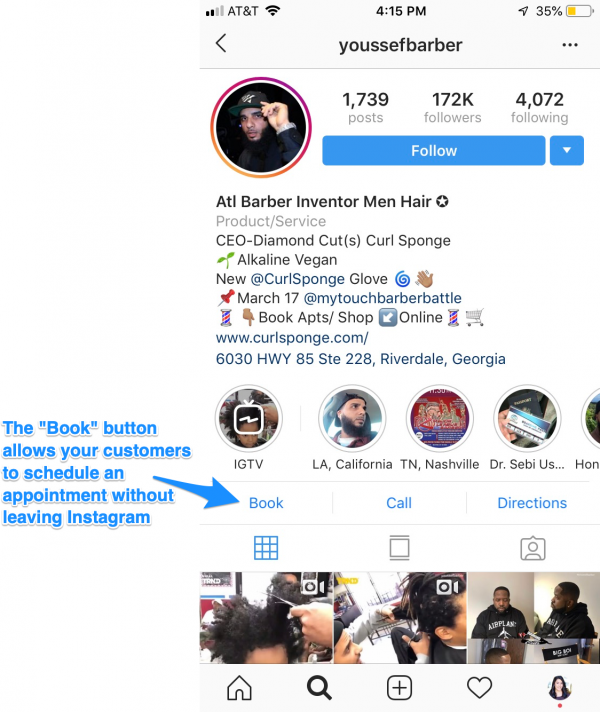 Partner up with other local businesses
Looking to save on some advertising costs? Hook up with other local businesses that can refer your particular service and help generate additional foot traffic to your salon, especially if you partner with them to offer exclusive promotions.
The options are endless for salons. You can partner with local tourist destinations, clothing retailers, make-up artists, hotels, wedding vendors, and photographers — just to name a few. Create a mutually beneficial referral program where you can cross-promote each other's businesses, bringing in more clientele for your salon, all while saving some money on ad space by advertising together.
Create unique hair salon promotions
Most people can't resist a good deal, so if you have a reason to promote something, make sure that you do. Not only will this get new clients into the salon, but it will keep them coming back. The opportunities are endless, but some you could consider are first-time visit specials, monthly specials where you offer one service discounted each month, or even last-minute specials — advertise on social media that you have an immediate opening and offer a discount to the first customer to respond.
Larry H. Oskin, President of Marketing Solutions, also suggests full-priced promotions that revolve around holidays and special events, like Valentine's Day, Mother's Day, and proms, but also the more obscure like National Hair Extensions Day on May 22, National Blonde's Day on June 4, Hair Designer's Day on June 26, and Kiss A Brunette Day on July 2.
And don't forget to advertise your promotions on social media! Get the word out that your salon is doing something above and beyond, and that people don't want to miss out on.
Reward salon customers who give referrals
When it comes to salon marketing, word of mouth is as good as gold. Customers who are visiting you from a referral are more profitable and loyal than the average customer. According to the Wharton School of Business, their lifetime value is 16% higher than other customers and they're 18% less likely to churn.
How can you use this in your marketing strategy? Implement a refer-a-friend program where you incentivize your current customers to recommend your salon to friends and family. Brandon Stephens, the owner of Bigger Better Hair Salon, suggests selecting "influencer" clients who might have local connections.
They send them a complimentary gift of hair care products, accompanied by business cards for the stylist they're marketing. Each business card also has the influencer's name on it so they can note each one redeemed. When that card is redeemed, the influencer gets a reward like a complimentary blowout or $25 off their next service. This brings in a new client, all while making sure the existing client feel special — and now they have even more incentive to talk about their hair and your salon.
Create a loyalty program and punch cards
Like referral discounts, it's always nice to recognize great clients. One way to do that is with a loyalty program that rewards them for their business. It's also a reward for you, as loyalty program members spend between 12-18% more per year than non-members.
It can be as simple as a punch card that for every 10 visits, they get a discount for the 11th. Create a VIP status for your highest-paying clients that gives them exclusive salon deals and discounts on select retail items on sale, special treatments, and more.
Another option is to implement a points system, where clients earn digital points based on customer behavior that may be beneficial to your business. For example, one customer referral earns 10 points, spending $50 in product earns 25 points, each appointment made through your app earns 40 points, etc. They can then redeem those points for discounts or products in the future.
Optimize online salon reviews
Online reviews so much that 93% of consumers look at Google or Yelp reviews before trying a new service provider.


That's why it's a must that you leverage online business reviews in your marketing efforts. Make it easy for customers to review your business by offering them a variety of platforms to do so. Then,  reward them for that behavior. After they receive a service, email them a thank you for their business and ask them to leave a review. According to BrightLocal, of the 74% of customers who were asked to provide feedback, 68% were willing to do it.
When you receive positive reviews from your customers, share them online so that other customers can be inspired to book with you, too. On Google, Yelp, and many other reviews sites, business owners (and site visitors) can mark certain reviews as helpful. These "upvotes" move them higher up on the site, making them more accessible for people to read. So, periodically do this to positive reviews so you're highlighting the best of the best.
And don't forget to use your salon's social media channels to share positive reviews. Reshare positive Facebook reviews in a post on your page, or format reviews as quotes for Instagram to post for your followers.
Use salon scheduling software
If you aren't already using scheduling software to automate your scheduling process at your salon, now is the time to get on board with that. First of all, this gives your clients the option to make appointments online, and unsurprisingly, 75% of people want the option to do it themselves.
Secondly, scheduling software also reduces no-shows and sends out rebooking reminders to clients who are due to make another appointment. Not only does this make it easier for you and your staff, but both of these things help to keep your chairs full.
Optimize email marketing
Email marketing might not be the first marketing approach for a lot of salons, but the numbers might change your mind: For every $1 you spend on email marketing, you can expect a return of $38. Not only that, but more than 60% of customers want to receive emails from companies they love.
When done strategically, email campaigns are a great way for salons to directly communicate with some of their most valuable customers. They agreed to receive emails from you, so they're already open to more communication. Offer them exclusive deals and specials. Let them know about new products or service updates. Or why not send them links to recent blog posts and announcements?
Email is one of the easiest — and most effective — ways to communicate with your clients. Use it well.
The bottom line on hair salon marketing
When done right, marketing brings visibility to your brand and new clients into your salon. There are many ways to do this, but it should include a strong online presence, positive reviews, creative promotions, and loyalty programs that can all help grow your clientele. When employed consistently, these salon marketing strategies are sure to make the cut — and increase your bottom line.
Sign up for the Genbook newsletter—We'll send you content that will help you run your business effectively.