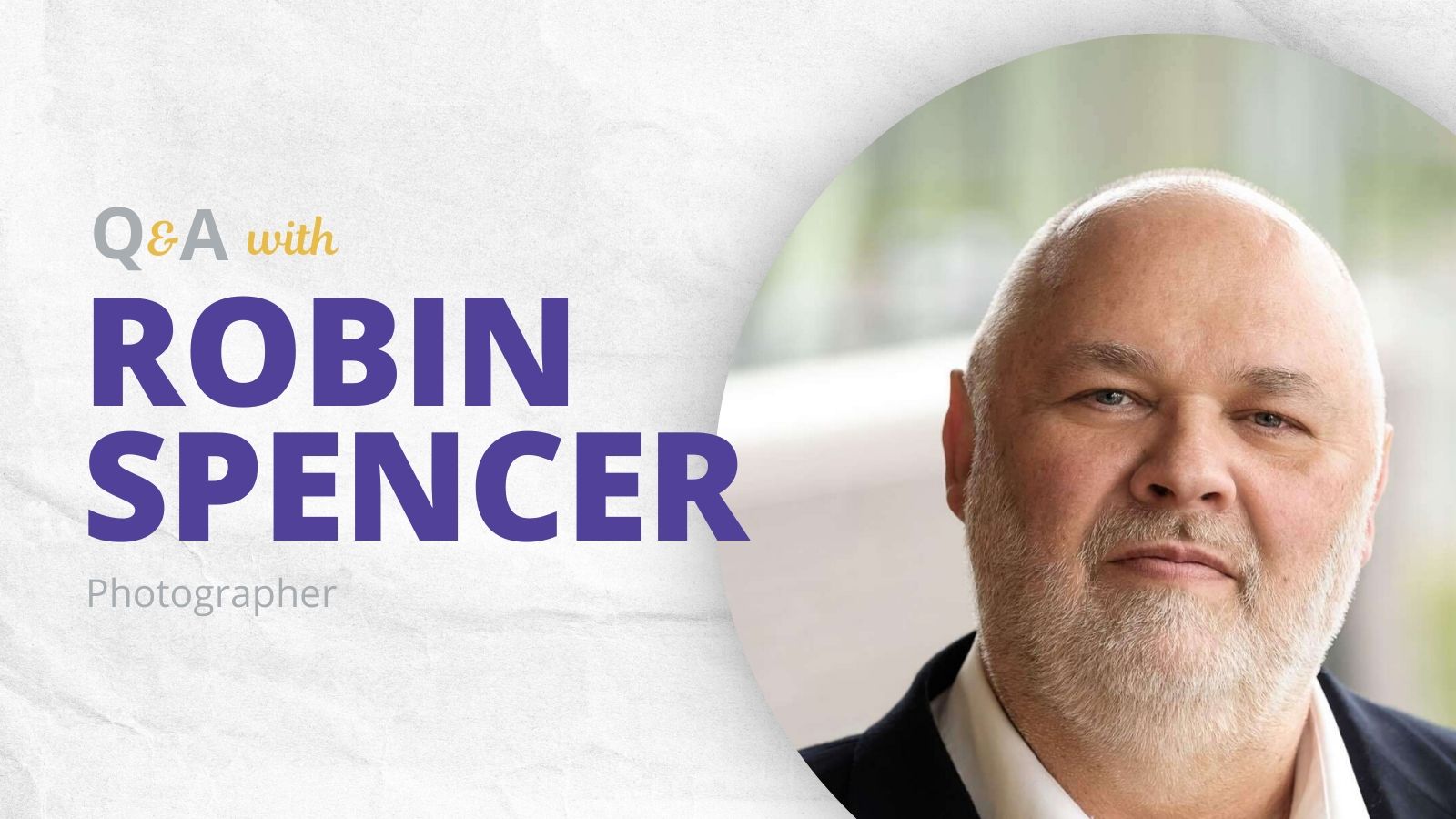 How This Entrepreneur Overcame Recession & Other Small Business Challenges: A Q&A With Robin Spencer
Small business challenges are unique, and when you're donning multiple hats, it's obvious you'll run into them from time to time.
You can't prevent them from happening, but the sooner you identify them, the faster you can save yourself from their impact. One way to ensure this is by actively learning from the mistakes of other entrepreneurs and the approach they took to sail through, especially when the person in question is someone who's been running a successful business for the last 40 years.
Meet Robin Spencer, who started his professional photography business in 1980. Having navigated through the recession and many other small business challenges, there's a ton of advice that Robin shared with us in our newest Q&A series that features Genbook customers.
Robin spoke to us about his secret to success, how he creates unforgettable business experiences for his clients and how Genbook has helped him move away from the pen and paper method to utilizing the benefits of online booking. More importantly, he spills the beans on conquering small business challenges.
Read along to find some interesting advice that you can apply to your small business as well.
Nipping Small Business Challenges & Creating Picture Perfect Moments With Robin Spencer
Q1: We know that you're an amazing photographer and entrepreneur, but what are the things that we don't know about you?
I take pride that I was raised in the 1960s, fortunate to grow up in the decade of peace and love and the wonderful music of the Woodstock generation. I think I carry with me the values of kindness and social responsibility from those times.
Traveling the world has been an ongoing exploration of different cultures, forcing me to constantly question our culture and priorities.
Q2: What were some of the small business challenges that you faced in the beginning of your journey to entrepreneurship?
The number one small business challenge back then has always been for people to take me and my chosen profession seriously. For two years after I started my professional photography business my in-laws would always ask me "So have you found a job yet?" and that hurt.
At a Christmas dinner one year they went around the table complaining about the cheap Christmas dinner/party the companies they worked for had given them. When it got to me I happily told them that my company had paid for a very nice dinner for me and my family at a fancy Italian restaurant. All true. They sat in silence until my wife's older sister said "Oh I get it, it's a joke. Cuz, he's not even working". Many people see working for yourself as not a real job.
Q3: What's special about your service?
Decades ago I took a seminar and a very successful photographer said "You have to love your customers" and it took me years to fully understand that. For the 40 minutes you are dealing with them they are everything, the most important thing in your life. Welcome them, make them smile, make them laugh, guide them, assure them. Out of all the other businesses they could have picked, they picked you. Treat them special.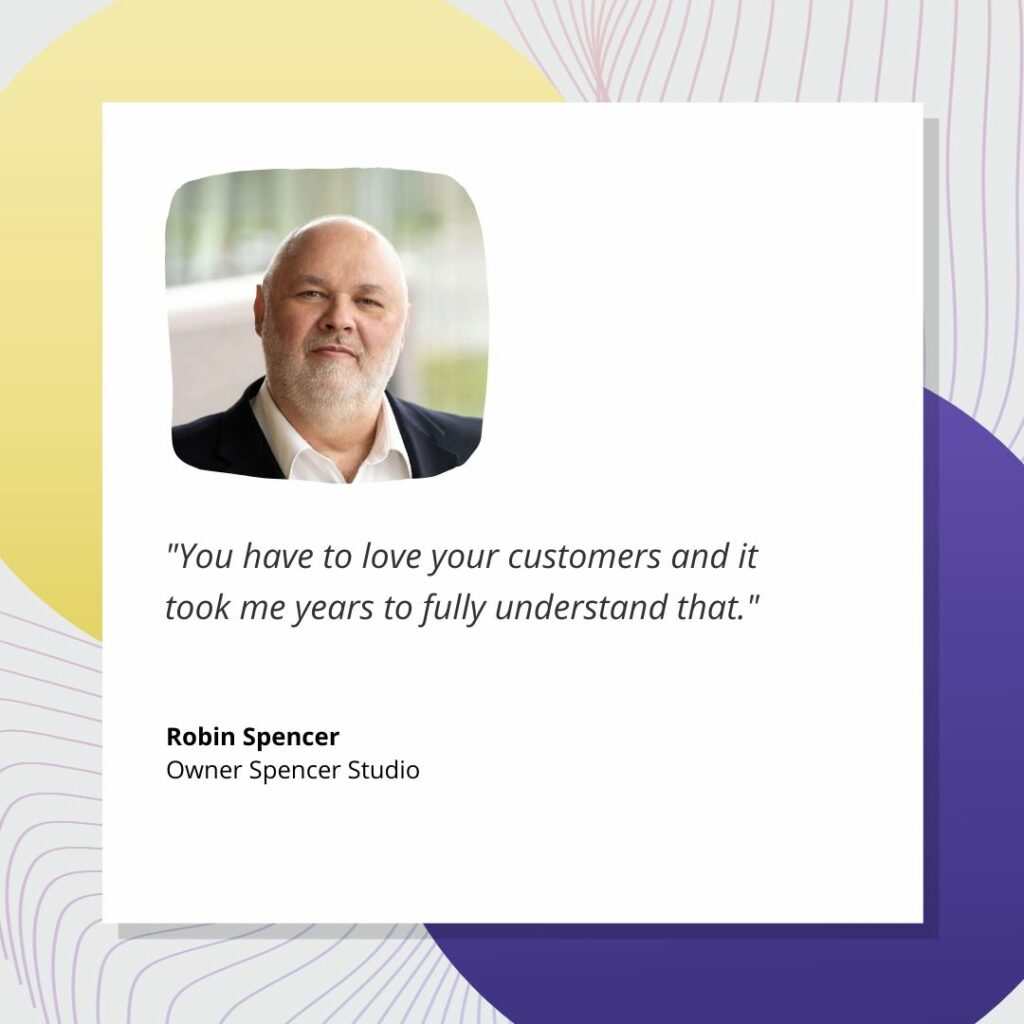 Customers no matter what are never an inconvenience to your day no matter how busy you are. OK sometimes you might get a jerk, it just happens. In today's social media world there is no point arguing or getting rude or defensive. I just apologise and say something like "Look I'm really sorry, obviously I can't help you. Maybe another photographer will be able to. Let me recommend someone… I'll get you their phone number".
Q4: What's your secret to success?
In a word. Education.
First get really good at what you do. Read every book, read every magazine, take courses, take workshops, talk to the best people in your field, take them for coffee, take them for lunch.
Second, study sales and marketing. Study it as if your life depends on it. Read every book you can find, go back to night school and take college level sales, marketing, basic business and basic accounting courses.
Just being a really good anything, photographer, hair stylist or massage therapist does not guarantee your success or that you will be able to pay the rent or put food on your table. Your business skills do.
Third, let the world know how good you are. Win awards for your work, get an overwhelming number of Five Star Reviews. Support your community and favorite charities, join a service club. Then let the world know of your successes and recognitions. Let the world know you are not flying by night but you are professional and world class at whatever you do.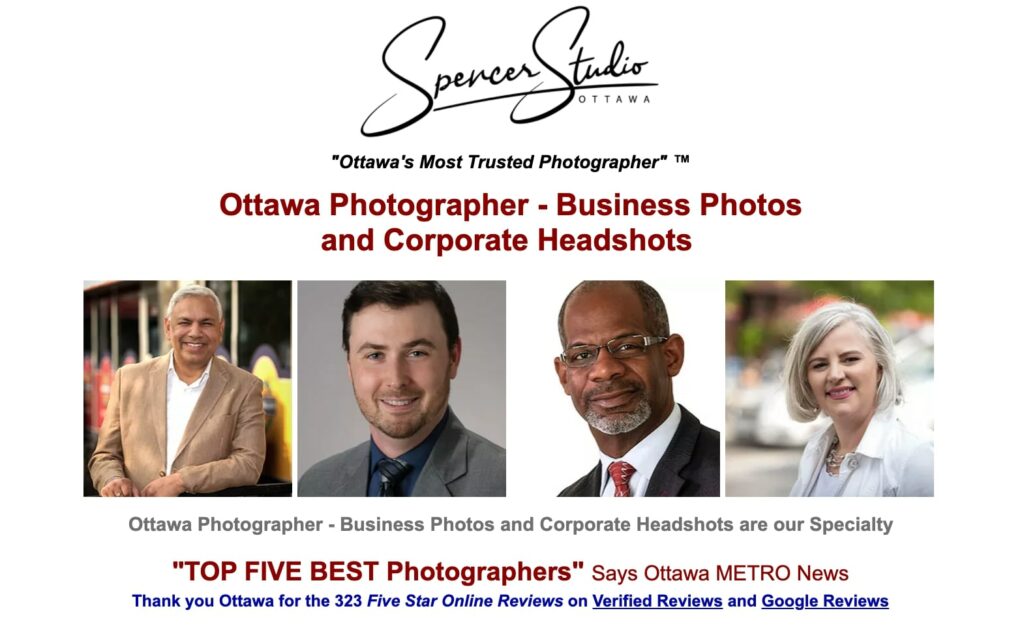 Q5: What do you think are your major achievements as an entrepreneur?
Longevity. 2020 marks my fortieth year as a full time working professional photographer. Amazing when you consider the most professional photographers are in business less than two years. I have had to reinvent myself and my business a few times to keep up with trends and changes in technology.
I have survived through some very hard times and a few recessions, but I'm still here.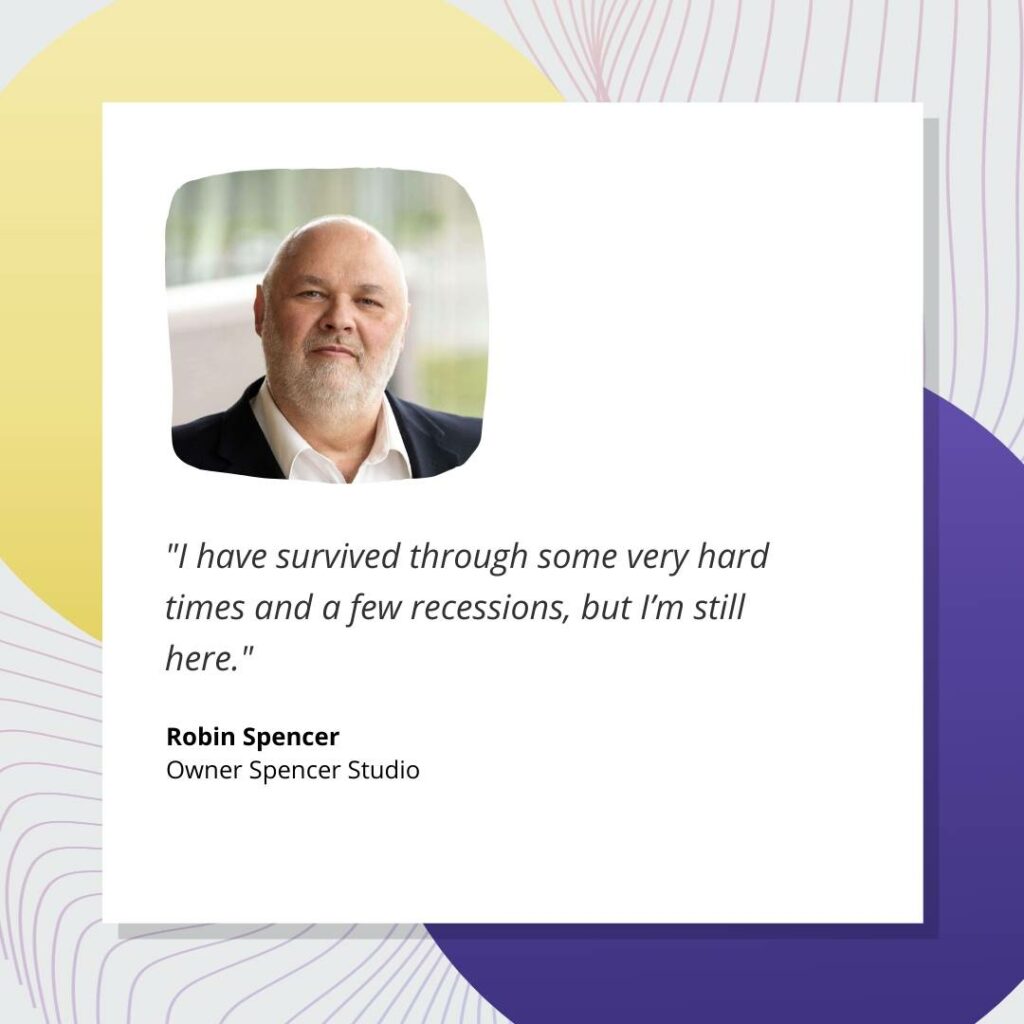 I wish I could say that I survived because I am really good, or really smart but the fact is I know I have no other choice but to find a solution and survive. I'm not sure I could do anything else; my whole life and all my training is in this one area. It's not that anyone would hire me to do anything unrelated to what I do. So I have to succeed.
Q6: What do you do to ensure that your clients are looked after and that they have good business experience? Can you share some examples?
They always get advice on the clothes that will photograph best, colors to avoid, colors that make them look slimmer, or more professional.
After the photo studio session and I get paid, I always hand them "The Official Spencer Studio Swag Bag" I point out it contains cookies, chocolates, a Spencer Studio pen and some Spencer Studio lip balm. I always hand them my card at that point too.
Most of my photography (corporate headshots) is now delivered as digital files, so I follow up with a "Just checking" email to make sure that they were able to download everything OK and that they were happy and I didn't miss anything.
Most clients that I have an address for (especially an office address) I send out a simple handwritten thank you card. Just basically saying how much I enjoyed meeting with them and that I hope to see them in the future.
The card itself is handwritten; the envelope is not. My handwriting is atrocious, and I wish I could find a similar font to my best handwriting but I haven't.
We always try to under-promise and over-deliver. For example, we tell a headshot client that their images will be ready to view online within 24 hours, but usually by the time they get back to their office they get an email saying the images are ready to view online now (within an hour).
With portrait clients, we usually include a few extra 5×7 or wallet-size photos free "In case you forgot someone".
Q7: Have you used your business to improve your community?
Among other ideas, we started the "Don't Pay Us, Pay Them" promotions. We occasionally run promotions where we offer a specific service for free to people that make donations to the charity we have picked. The client gets to save a few dollars, plus gets a charitable tax receipt. The charity gets 100% of the donation. We get some good karma.
For example, our Simple Headshot Package sells for $125 plus tax. But when we run the promotion, we ask for a $100 donation to a particular charity of our choice. They get the $125 package for free plus a tax receipt for the $100. We are happy to donate our time and talent. It's our way to help make the world a better and more compassionate place plus it gives us positive exposure within the community.
These promotions have helped support the local soup kitchen, built a well in Africa, and bought 48 wheelchairs for handicapped people in the third world to name a few.
Info here https://www.spencerstudio.com/giving-back
Q8: What's been the most obvious advantage of using Genbook?
Just one? Let me give you two. The obvious Genbook advantage is the seamless and simple online booking process for my clients. Clients always tell me how easy it was to book their appointment.
For me it's the Verified Reviews automatically being sent out. Coming from a third party like Genbook it takes the awkwardness of me having to ask directly for a review. Plus I love the fact that they are verified so I don't have to worry that a competitor will fake it by giving me a nasty review.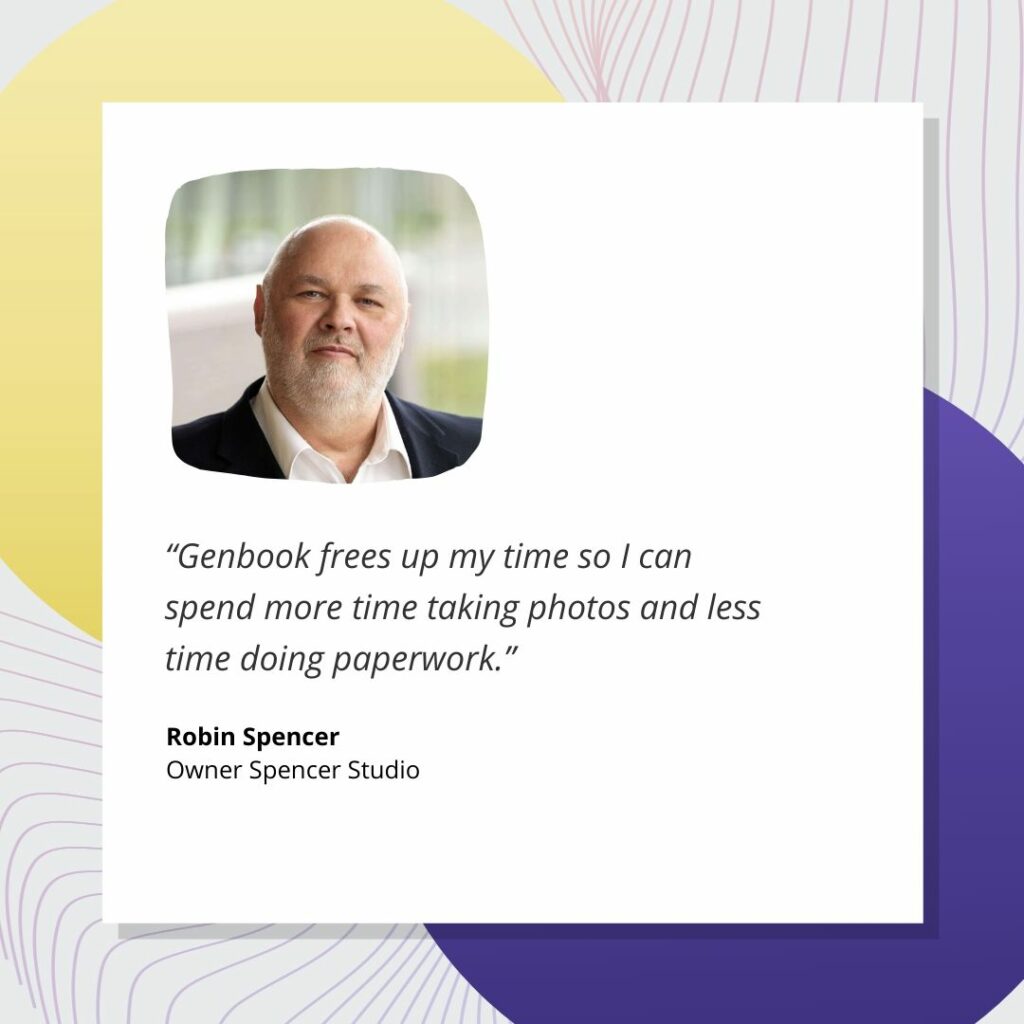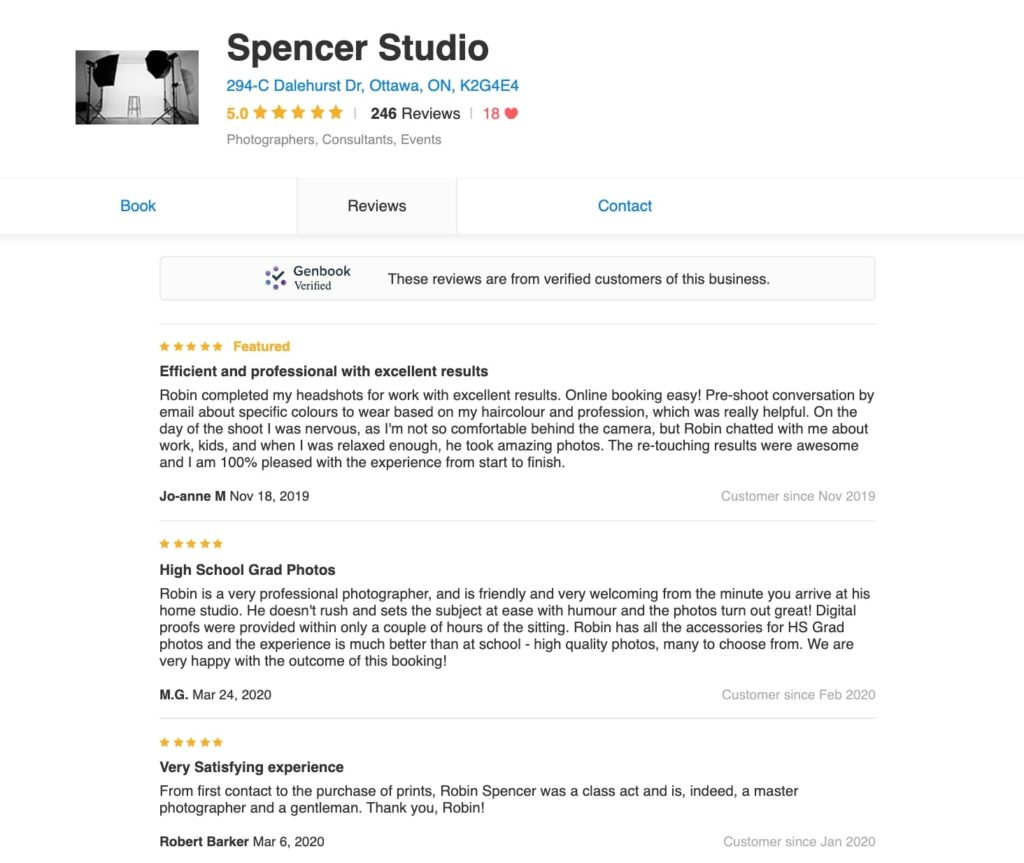 Q9: What is one Genbook feature you could not live without?
Many of Genbook's features are priceless. So let me avoid the question and say that it is not a feature but the constant generation of ideas to make me money or to increase my sales that I could not live without. It's like there is a team of people just sitting around coming up with ideas to answer the question "What can we do to help Robin make more money in his business?"
I am always amazed by Genbook's customer service. Fast and very helpful, they often phone me with a solution to my question or problem. Who phones anymore? It is so much better and faster when they phone me to walk me through a problem.
Keep your eyes peeled for more Genbook customers in this Q&A series. And if you're looking for a robust online appointment scheduling software that keeps your small business challenges at bay and makes it run smoothly, sign up for a free trial and discover why thousands of similar businesses use Genbook to power their appointment bookings.