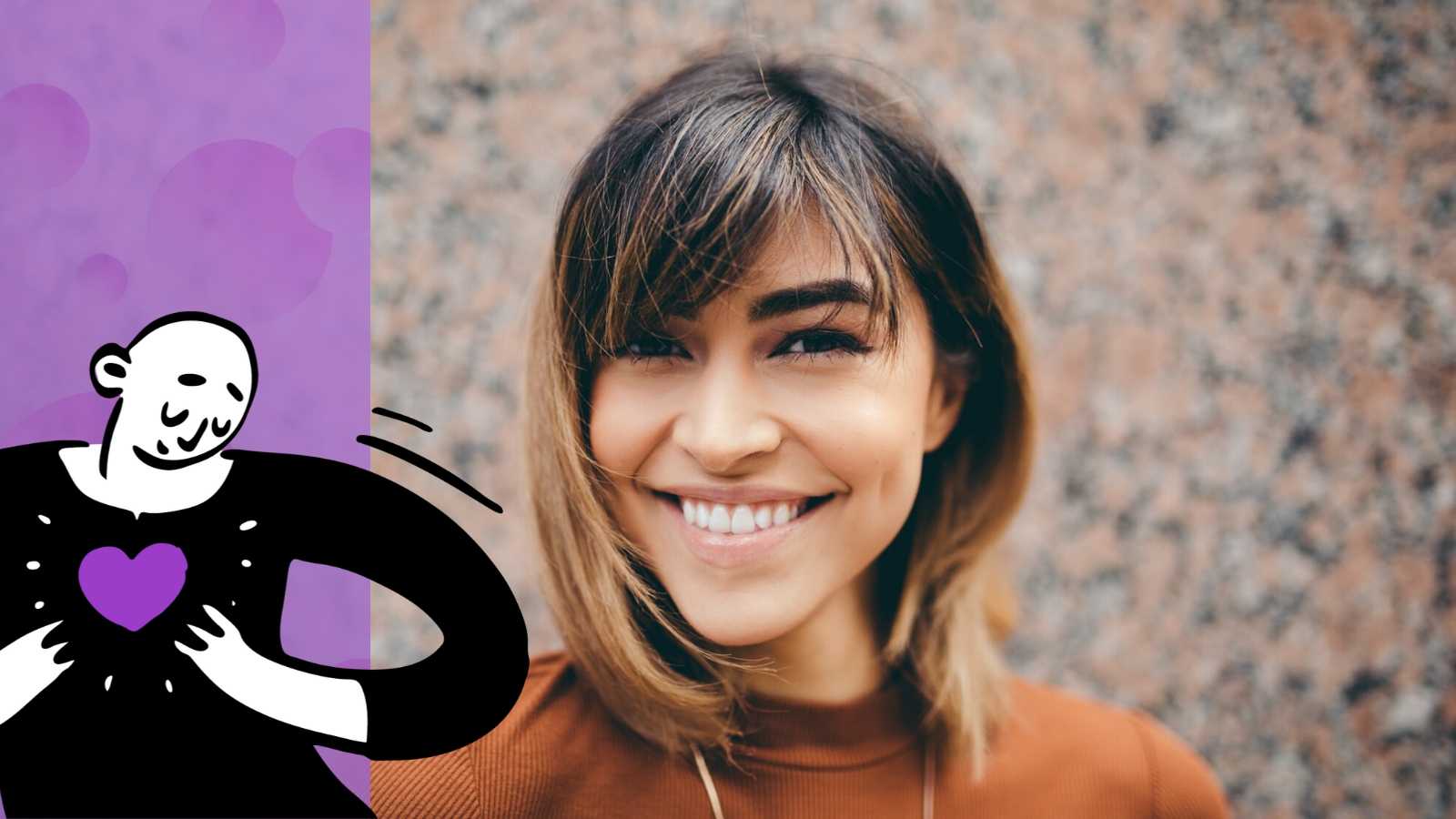 Small Business Entrepreneurs: How to Create a Business Experience That Shines & Why it Matters
Small businesses that thrive, have one thing in common— they invest in creating an experience that's memorable for their clients.
But ever wondered why it matters? While we can go very deep here, the short answer to the question is because we are the sum total of our experiences.
Through experiences we seek happiness.
It's true. As people we don't want just "stuff"…
We want more. We want experiences.
So the question is, how can you—a small business entrepreneur— use this information to help your business make more money?
The answer to the above question is by building experiences that shine!
An experience can be anything that you want it to be. It could be the subtle details, all the way down to the way that your team says "hello" to newcomers in your store. Experiences can also be intentional, planned events such as workshops or happy hours.
They're about interactions that come from thoughtful planning. As the famous proverb says, what you give is what you get. So imagine what will happen if you give your clients 5x more than what you will receive?
Here are some ideas to test out, no matter the type of store that you run. We took care of the hard work of idea storming, so you can focus on making people happy.
Spread more positive contagions in everyday moments
Most likely, you've heard the expression that emotions are contagious. This perspective isn't just a smart saying—it's a powerful truth, validated by scientific research from leading academic institutions.
This research has found that positive contagions travel faster than negative ones, can cause peoples' heartbeats to sync up, and result in people interacting better. When people "catch" positive contagions, they're more likely to:
Cooperate with each other
Experience less interpersonal conflict
Perform higher on tasks
In other words, good moods are good for business. So how do you make your clients' moods better?
Long story short: it's all about the subtle interactions. Here are some little things that your team can do:
Always greet people who enter your store
See if you can inspire conversation by asking, "how are you doing?
Keep hearty snacks and beverages like tea, coffee, water, or lemonade in your salon, spa, barbershop or wellness center—actively offer these to clients
Take a moment to step back and smile at your clients—even if you don't exchange words at all
Take a moment to laugh with your colleagues
Offer help to people who look like they're struggling
Make sure that all touchpoints—such as check-ins and checkouts—are easy to navigate. An online scheduling software like Genbook is a great tool that can help.
If there's a line at the checkout, go talk to clients who are waiting
These little gestures can make a huge difference.
Namaste, so people stay—and come back
Your clients are more than people who spend money. They're human beings. You're also more than a business owner—you're a person. The biggest thing that everyone shares in common is that we all crave authentic human connection.
In ancient India, there was a word to describe the connection that people create. You may have heard it, especially if you enjoy yoga. The word is "namaste," which translates to, "I bow to the divine within you."
A lot has changed since the days of ancient India, but one thing hasn't: human beings are human beings. Namaste isn't a religious word anymore. But the idea is something that everyone can learn from. Here's a modern twist on an ancient concept:
"Hey, human—you're awesome, and we're happy that you're seeking our service."
Don't say these words out loud. That may be awkward. Instead, focus on doing what it takes, 1:1 to make people feel special and welcome. The key is to ask questions like the following:
How's your day doing?
What brings you in today?
Is there anything I can help you with?
Is this your first time visiting us?
Can I help you answer any questions?
Speak to the humanity of your clients. Let them know that you care for them and value them. Make them feel good and welcome in your space. Be genuine. People notice—and value—authenticity.
By offering support to anyone walking in the door, you'll create a welcoming, uplifting, and loved space. Make people feel good, and they'll remember your store in the future.
Take people through a sensory journey
One of the benefits of running a barbershop, spa or salon —of any size—is that you have complete control over the space. The environment is as fun, welcoming, and positive as the time and energy that you invest in. The small details matter.
What's important to remember is that people experience the world from all five of their senses. So why not appeal to sight, smell, touch, and sound?
Here are some ideas for inspiration:
Bring more art to the everyday experience that you offer. Create giant signs with quotes, invite local artists to decorate your walls, hang up beautiful photography in your bathrooms, and find cool plants to decorate your space. Make sure that every item that you choose tells an interesting story.
Here's an example from The STRIIIKE salon in Beverly Hills California that does this in style!!
Now isn't that a conversation starter?
Consider bringing in aromatherapy through incense, candles, or sprays! Lavender, for instance, is known to be calming and relaxing. Every scent has its own meaning and effect, so do your research to create the perfect one.
Get creative with your salon retail display, paint your walls a vibrant hue, or get a theme going on. Make your space a little different from what people expect to see every day.
Genbook user Brittany Carmichael achieved this by getting an Audrey Hepburn vibe in her vegan salon in San Francisco.
Keep food on your counters to share! Don't just offer people a jar of candy. Share gourmet chocolate, tea samplers, baked goods, and food with meaning that wake people up. What's even better is if each thing has a meaningful story. As humans, we connect through stories and find meaning through narrative.
Play upbeat music. Introduce people in your shop to indie artists or local bands.
Open up some of your products to offer free samples for people to touch, smell, and try out. Give people a reason to explore—like a kid at a museum. After all, we're all kids at heart, right?
Behind this multi-sensory experience is an invisible force driven by passion and love. Turn your salon, spa, barbershop into a place where people can have fun just by walking in, browsing, and breathing. Yum!
Host fun events
Turn your store into a place where people can have fun. Events are a great way to create a business experience that gives people time to feel better, focus their attention to the present, and take a break.
Consider partnering with chefs, artists, stylists, live music artists, and other professions who offer services related to your company. You could even host celebrations where you offer services for free or at a discount. Here are a list of ideas to try:
Clear out some floor space for some yoga
Share an ancient tradition like sampling tea
Host after-hours events with wellness tutorials
Host an evening art exhibit
Plan a neighborhood meet and greet with wine and chocolate tasting
Host classes at your space by inviting experts to teach
Invite a live band to come perform
Organize a community service event like a cook-a-thon, volunteering day at a shelter, or cleanup
If you're looking to add a new revenue stream to your business, you can always charge a small fee for tickets. Wondering how to get people in the door to your event?
Promote it in your store, on local bulletin boards, on Yelp, on Eventbrite, or using Facebook events. You can even make these types of events a regular (monthly) thing. Think of what you have to offer as a new-age block party. The people around you—and your clients especially—are craving a sense of community.
Keep the conversation going on Instagram
Make it easy for your shoppers to find your store on social media, sign up for email newsletters, and stay on top of events and promotions. Not sure what to share? Here are some ideas:
Share inspiring quotes
Share photos of teammates having fun
Showcase some of your incredible work
Highlight the awesome new products that you're bringing in
Final Thoughts
Business experiences, at their core, are authentic connections between humans. It's why you started your business in the first place right? Beyond making money, you care about making everyone around you feel good.
If you're not sure where to start, focus on your team morale as well as your everyday interactions with your clients. As your business grows from this increased exchange of positivity, invest in things like decor and events.
Keep leveling up. Keep seeking to learn, evolve, and grow. It's this curiosity that will help your company be successful—to resonate with the hearts and minds of your clients—for years to come.
Your clients are seeking a great business experience. Download this report to see what clients expect from your business in 2020.