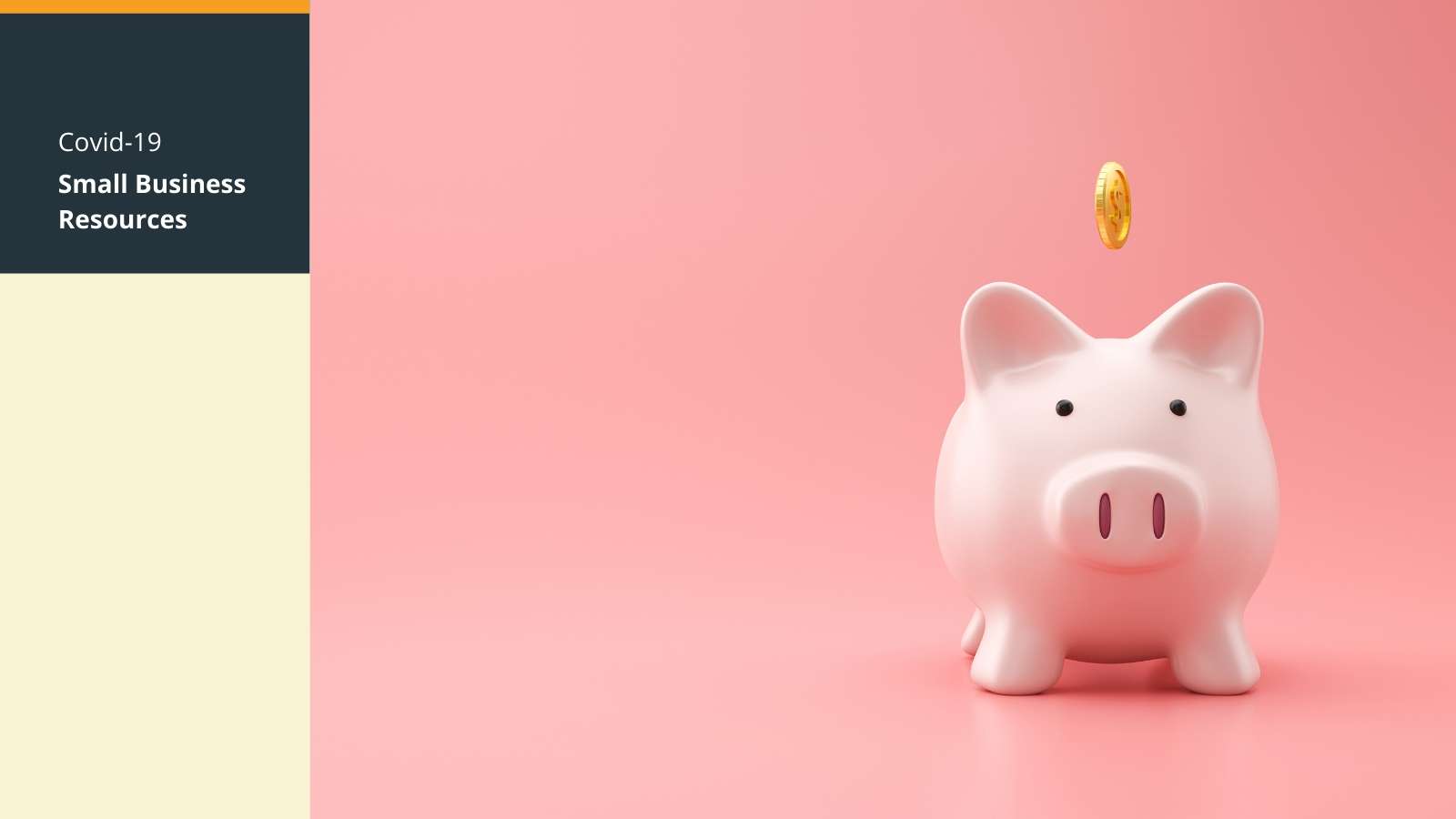 How to Manage Money as a Hair, Beauty, Wellness or Barber Entrepreneur: The 2021 Guide to Cut Costs, Price Right & Earn More (with Calculators)
"Money is a stressful subject at the best of times, and only more so now in these worst of times," says a recent post on the New York Times.
And we can't agree more.
It's true—managing money effectively has always been a high priority for small business entrepreneurs like you, but with COVID throwing a curveball at us, we know that your financials haven't been the same and that 'how do I better manage money during this crisis?" is a constant question on your mind.
If the added stress of this pandemic has shaken your confidence and you are feeling overwhelmed by decisions surrounding money, this guide is for you. In this guide, you'll learn how to manage your money effectively by cutting expenses, pricing right, and earning more during COVID-19.
Cut expenses that impact the bottom line
If you've been thinking of cutting expenses to keep your bottom line safe, you aren't alone. In fact, when it comes to conserving cash, that's the first survival instinct.
That being said, you need to be extremely prudent when choosing expenses that you want to put on hold, renegotiate, or eliminate entirely. It's important to be wise now rather than drown in paperwork later.
Here's a checklist that can help you access the various expenses and what you can do with them:
Renegotiate rent, credit card interest, and insurance: When it comes to re-negotiation, rent, credit card interest rate, and insurance are three avenues that you can explore. Here's what you can do:
1. Rent re-negotiation (with tips!):
When it comes to rent payment, there's both bad and good news. Poll results by Alignable shows that 84% of small business entrepreneurs will only be able to pay half or less of the rent in May and beyond.
The good news is that your rent is not set in stone, and you always have an option to re-negotiate it with the landlord especially during this pandemic. Our only advice— be realistic.
Discuss options on waiving off the loan for a period of time or an option that allows you to pay it in installments. Evaluate whether your property is a part of government programs or that have federally-backed mortgage loans. Here's an in-depth post on negotiating rent by our friends at Fundera and we'd recommend that you give it a read before you approach your landlord/real estate agent.
Here's a commercial lease rent calculator that you can use to get a faster estimate of your rent.
Commercial Lease Calculator
2. Credit card
If you own a business credit card it's good to evaluate the options that are made available by your bank. A lower interest rate is one of them.
But before you begin, calculate either the required monthly payment or the possible balance according to your desired repayment plan.
Here's a credit card payoff calculator that will help you get this information quickly.
Credit Card Payoff Calculator
If you've got multiple cards, this may be a good time to consolidate them. If you're exploring detailed information on credit card relief options, check out this detailed guide by Nerdwallet.
3. Insurance policies
When renegotiating, another avenue you can look at is your insurance policies. Have a chat with your bank and see if pausing premium (premium holiday) is an option. Some insurance companies are also offering a payment plan, waiving off late fees and penalties as well as extending the grace period. Here's a detailed list of insurers and what relief they are offering their customers during this pandemic.
Review ongoing bills: Make a list of other ongoing bills such as energy bills, internet or gas bills, cable bills, and even music subscriptions and evaluate options you can work through. This could be in the form of crisis waivers, subsidies, or even a low- income grant.
Recurring deliveries: It's best to pay as you go during this time and a good first step is to evaluate recurring payments and put a pause on the ones that you can. This includes payment towards in-store inventory, flowers, and other stuff that gets auto-debited from your credit and debit cards.
Advertising: If your salon, spa, wellness business, or barbershop has been putting aside funds for monthly online & offline advertising, you may want to momentarily pause them. Instead, you can explore other options such as calling your clients directly, activating review features on Genbook, and showcasing them on your social media accounts.
Software: As a small business, you may be using a couple of software to help you navigate your business smoothly. And needless to say, you'd also be considering this an expense. But unlike other expenses, you need to think hard and choose wisely—the ones to keep and which ones to slice. For example, it's time that you pause or delete basic, good to have or single feature software such as a social media editing app or a paid email marketing tool and instead use a free tool or a cheaper tool.
On the other hand, you should stay the course with essential, all-in-one tools such as online booking software or a small business accounting software.
Below are the reasons why:
Such softwares have multiple use cases: Through Genbook you can not only manage appointments but also add buffer times to clean and disinfect, get reviews, and even use Google my Business integration to get more visibility in search, making them good value for money.
You'll waste time without them: not having software like these can come in your way of delivering the best quality service to your clients since you'll be wasting a lot of time on manual, pen & paper methods.
You'll waste time retraining your staff on its usage: over time your staff has acquainted themselves with such softwares and pulling the plug at this time will only lead to chaos and low productivity.
Tax deductions: Evaluate your tax and make sure you're claiming all the deductions. This includes products & tools, furniture, business insurance, employee training deductions, and more. Whether you file your own taxes or you do it through an accountant, make sure that you've listed all the deductibles when filing taxes. This is also a good time to think of the stimulus package and how that impacts your taxes.
Here's a calculator that will help you to evaluate whether you are eligible for the stimulus and how much you can claim.
Stimulus Check Calculator
Reassess your pricing
There's a growing debate on pricing post-COVID-19. Many service-based small business entrepreneurs believe that they should be increasing the prices of services (cuts, color, and others) to make up for the losses.
On the other hand, many want to keep their prices the same as before. A survey conducted by Salon Magazine Canada provides more details on this discussion.
According to this survey, 52.8% of salon owners mentioned that they'd be increasing the price of the services, whereas 46.1% of respondents said that they'll keep their prices the same. Interestingly 1% of the respondents said that they'll decrease the prices.

Whether you decide to increase the price, decrease it, or keep it the same, here are a few things to keep in mind:
Communicate policy changes to the clients: Let them know of the approach you've taken so that they aren't caught unaware. Here's how you can draft your crisis communications strategy.
Offer services that make financial sense and are in-line with the guidelines: An example of which is blow dry which isn't suggested, so keeping it on your service menu doesn't make sense at this time.
Ensure that your salon, spa, or barbershop is booked enough: the fear of clients not visiting or rescheduling is high at this time. Having your staff consistently booked will ensure that there's a consistent flow in income.
Utilize your space now & later: perhaps you can modify the layout to add an extra salon chair or another retail display to help generate more revenue? If you own the space it may also be a good time to start thinking on the lines of a one-stop wellness stop that you can launch when social distancing norms and government guidelines ease out.
The bottom line: take a decision that works best for your business and is favorable for your clients.
How to generate cash (fast)
By now you've got some idea of the expenses you need to cut and how to price right during this pandemic. But before we go we want to leave you with some tips on generating fast cash that will help you get back on your feet—faster.
Upsell gift certificate cards: Selling gift cards or gift certificates as we call them are a great way to boost income, If you're a Genbook user, you can activate the gift certificates feature in minutes.
Understand and act on demand for DIY: think of in-shop retail, set a target for each month, and make sure that your staff is actively pushing it through. This is a good strategy to get more money without drastically increasing your prices.
Here's a calculator that you can use to figure out how much retail stock you need to sell to bridge the revenue gap.
Take a deposit for future bookings: A quick way to ensure that you have cash flow is by charging clients a booking amount. You could do this for just new clients or for all clients.
Look out for funding options: are you eligible for any grant, small business loans, or business line of credit? There are plenty of fast funding options available and it makes sense to tap on these resources.
Work on your marketing: with so much time, your clients are constantly scrolling. Don't lose face with them. Instead, use this time to work on your marketing. This means getting them involved in reviewing your business, sharing updates on social media, and more.
Final thoughts
One thing is clear: times are tough and there's a whole lot of uncertainty on what to expect. That's why it is more important than ever to manage your money effectively. By acting fast you can avoid debt and ensure that your small business is generating revenue and is on the right track—money-wise.
You can also use Pricing Insights—a free tool developed by Genbook that will give you insights into the average booking revenue for your business and will help you estimate the right prices for your services.