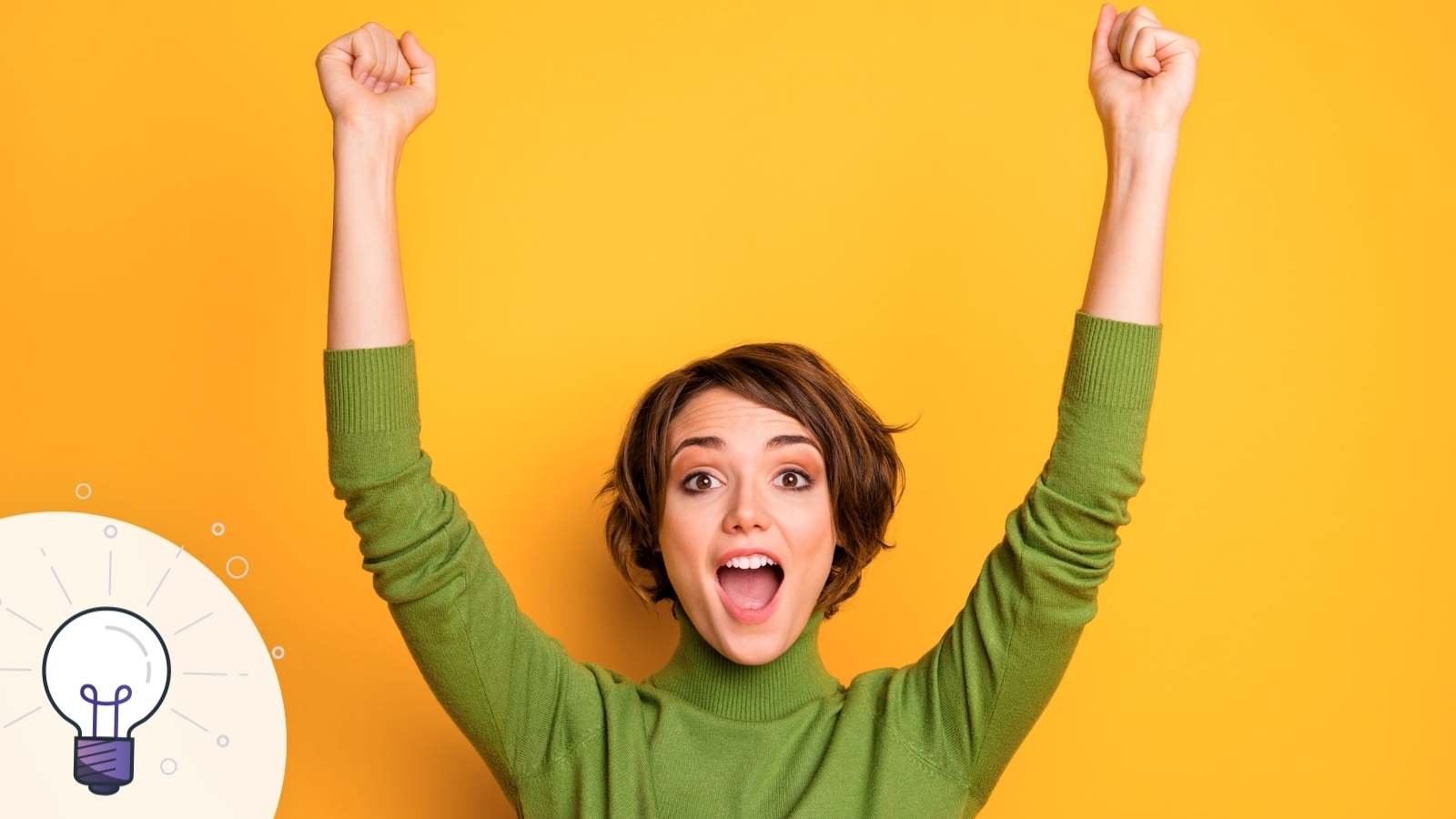 Streamlining Staff Communication at Your Spa, Salon or Barbershop: 10 Tips That Will Keep Your Business on Track
Staff communication is key to any small business be it a spa, salon, barbershop. And it offers plenty of benefits…
Not only does it keep your small service-based business running smoothly, and your staff happy it also means a better customer experience.
That's why communicating clearly and efficiently, as well as maintaining positive relationships with your staff is extremely important.
"But how do I make sure that staff communications at my business is streamlined?" If this is the question that has been bothering you, we've got you covered.
In this post, we'll cover tips that will keep your communication streamlined and effective not just for now, but also in the future.
[click to jump]
Choose & Set Staff Communication Channels
The first step to communicating effectively with your team is choosing the right staff communication channel. When picking one, take into account your staff's preference as well. If you aren't able to choose the one ideal for your business, put it to a vote.

Below are a few channels that you can begin with:
SMS: 98% of text messages are opened, and 90% are read within 3 minutes. As a result, texting is ideal when you need to ensure your message is read quickly, and when you need a fast response from your employee/s. Using SMS enables you to get information to individuals or groups of staff quickly, without wasting your time making phone calls to each one of them.
Email: When you need to send more detailed information use email. Your staff may probably not see your message as quickly, which is a drawback but will allow you to share more descriptive information with your staff which they can check from any device. Writing an effective email can also take more time than a quick instant message or text.
Instant Messaging & Video Calls: Creating an instant messaging group for your business lets your staff discuss issues and decisions together, even if you can't all meet in person. Video calls can serve the same purpose if you need to communicate more directly and personally with your team about important decisions.
Create Clear Policies & Guidelines
One way to streamline your staff communication is to reduce the amount of unnecessary or repeated communications. Clear & documented salon policies ensure that your employees do everything the right way from the beginning. It also ensures that your staff knows where they stand and how they can protect your business. Furthermore, it reduces the occurrence of your staff needing to talk with you to check about standard rules and procedures, which you may be busy servicing a client.
That being said, always ensure that you discuss upfront when policies get updated. If you have a morning huddle make sure to discuss it there. This way they can ask you any questions they might have. Alternatively, you can share the details via email. Whatever method you choose, make sure to point out what has changed and what's been updated.
Provide Logins & Access Rights to Staff Separately
As many small businesses move to an appointment-only service, ensuring that their staff's booking starts and finishes on time becomes even more important. As an owner-operator, you don't have time to keep track of every employee's schedule or make sure they are ready when you are knee-deep in tasks of your own.
That's why providing separate logins and access rights to your staff comes into play. This may be very difficult if you haven't gone paperless.
By doing so, you'd take a whole lot of work off your shoulders. Genbook customers, for example, can have full control of their business account, as well as give access and login to their staff, allowing them to update their client details, schedules as well as other admin details and be responsible for their own schedules.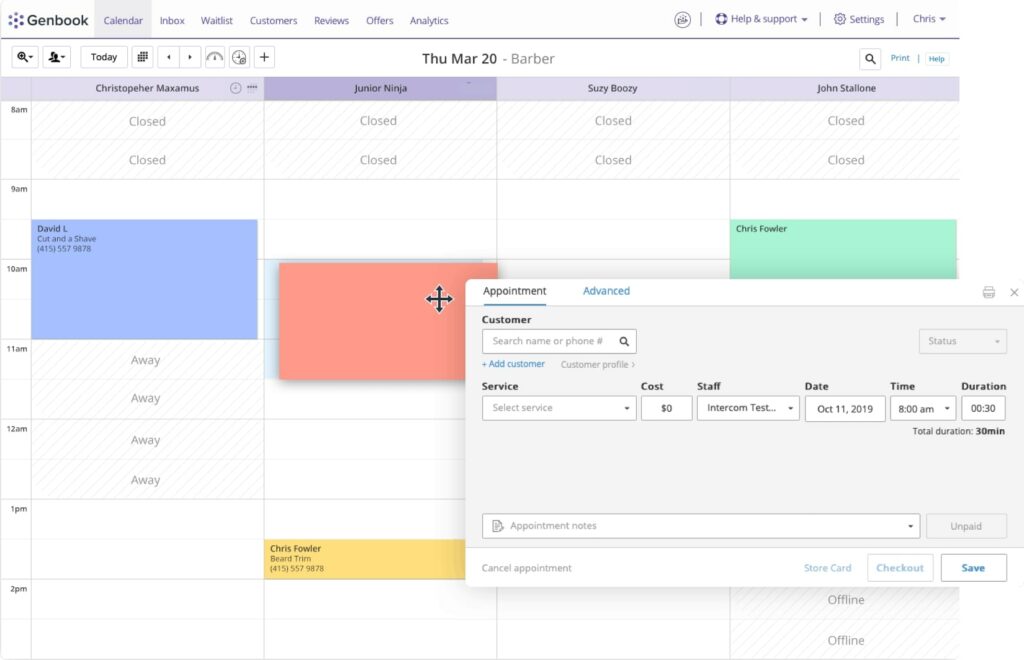 Automate Schedule Change and Cancellation Updates
Providing your staff with real-time schedule updates can help you avoid empty slots in your appointment schedule. An online scheduler makes it easier to arrange last-minute bookings and make alternative bookings for canceled appointments.
Genbook's Waitlist feature enables clients to request already taken time slots. If the slot becomes available, SMS alerts quickly let available staff members know a slot has opened up, giving them the opportunity to take extra work and keep your business running at full capacity.
In addition to a shared schedule, texting individual schedules to your staff members each week ensures everybody knows when they are working.
Keep Them in Loop in Times of Crisis
You have probably already made significant changes to your health and safety policies and other staff guidelines in response to the lockdown. That's a good reminder of not just having crisis communication strategies handy for your business, but what's also equally important is to have a plan to communicate with your staff when a crisis crops up.
In addition to sending your staff a copy or link to your new policy each time it changes, texting a reminder to your staff before a new rule comes into effect will help your business and your employees avoid getting caught out.
It also provides some reassurance to your team. When your staff hears about new rules or changes to restrictions, it is important for them to know you have a response and a plan for your business to handle these changes.
Provide Staff Communication Channels for Feedback
Your staff needs to be able to raise concerns and give their feedback on how all the changes are working out for them. This is especially important now they don't have as many chances to talk to you in person. You'll need every staff member's input to move forward with everyone onboard.
Creating a short email or SMS survey can help you gauge how your employees are feeling, such as asking to indicate on a scale of 1-10 how confident they are your new policies will protect them and their jobs. Follow up with anyone who has concerns about issues that affect them. It is also a good idea to provide an online feedback option for employees who want to provide feedback anonymously.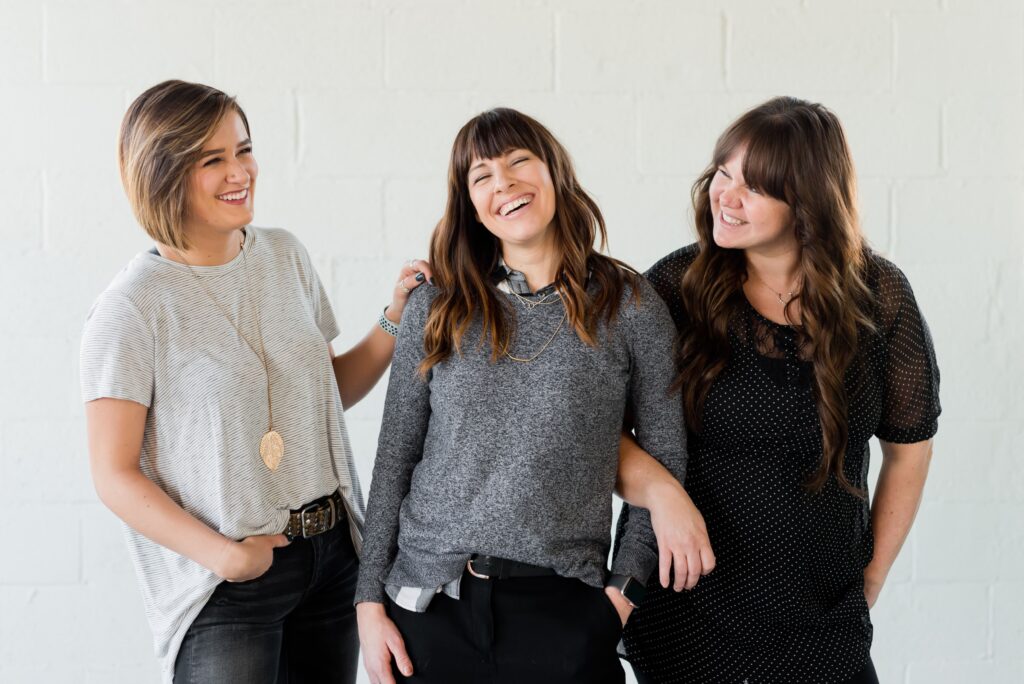 Create a Channel for Group Staff Communication
Workplace conversation is an important part of any business. More than just chit chat, the discussions you and your staff have with each other at work lets you know how everyone is doing, get inspiration for new ideas, and maintain strong relationships within your team.
Formal meetings may not feel right for your business, you don't work in an office after all, but it is vital for team morale to continue having these discussions. A weekly informal catch-up lets your employees stay connected and able to discuss issues and new ideas as a team.
Keep Staff Communication Off Social Media
Social media is an excellent way to stay in touch with your customers, but while it also seems like a convenient way to reach your staff, it has its issues.
While you probably already have your staff members as friends on social media, this is private, 'off-duty' communication. Just as you don't want staff members to spend the workday on social media; employees don't want work to take over their social media, where they go to wind down outside of work.
Furthermore, there are practical problems as well—your messages will be hidden among dozens of other messages and notifications, or your staff may have notifications switched off.
Share Training and Tips Videos
For many service-based businesses such as salons and barbers, your training and mentorship are both reasons employees chose to work for you. Don't let this side of your job fall by the wayside as you get less contact with your staff.
Ask your team to bring up new techniques and skills they want to learn, so you can create videos to show them. While you would rather demonstrate in person if possible, sharing these videos has the benefit of creating a resource every staff member can refer back to.
Encourage employees to also share their knowledge in the same way, so that everyone can continue to grow their skills.
Enable Direct Staff Communication
There is no substitute for direct conversation when it comes to discussing important or personal issues.
It is important to remember that changes to your schedule and business capacity may have reduced your employees' opportunities to speak to you face to face.
This can result in your staff feeling like they have less input on business decisions, which will impact morale and work performance. Employees who feel they are able to discuss ideas and problems are 4.6 times more likely to feel able to do their best work.
To combat this problem, hold weekly catch-ups with your team and stress that your staff speaks up when needed.
Conclusion
Effective staff communication is key to the success of your spa, salon, or barbershop—there are no two ways about it. The only thing that can truly hold you back is your commitment to putting in the time and effort and building a strong plan to implement staff communications at your small business!
Looking for ways to set your business apart? Sign up for the Genbook newsletter—We'll send you tips and tricks to stay ahead, and that will help you run your business effectively.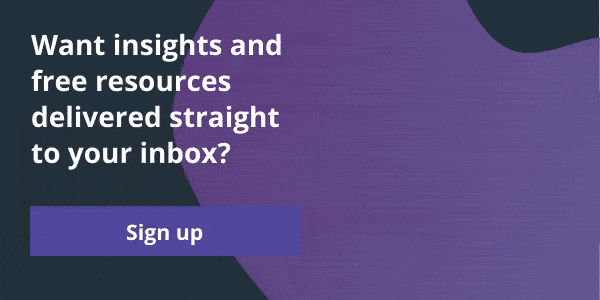 Editor's Note: This post is written by Alexa Lemzy who is the customer service specialist and content editor at TextMagic. She is passionate about enabling better communication that helps small businesses grow and succeed. You can follow her on Twitter!