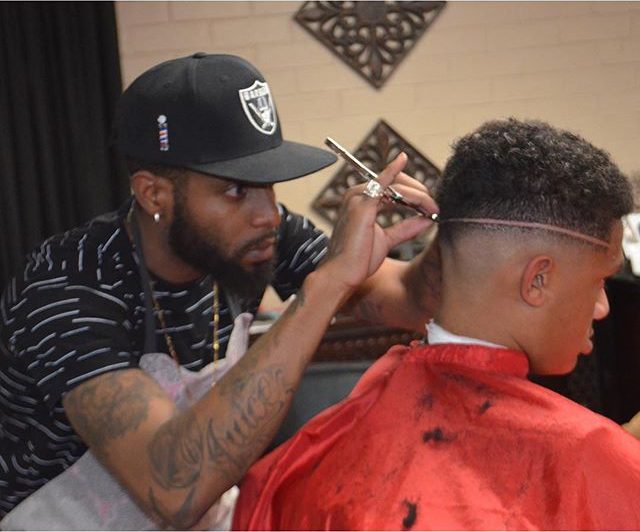 [Case Study] Tripp The Barber
Tim Tripp, barber extraordinaire, has been a barber for three-and-a-half years. He's taught barbering in both Australia and the US, and is even off to teach in Spain in the coming months. Needless to say, he's pretty good at what he does.
He had been cutting hair for a while, but wanted to make his services more exclusive. At the time (before using Genbook), he would receive bookings via text, which caused a lot of confusion for both him and his clients. And so, in mid-2014, he set about researching.
"Before Genbook, I was always over-booking. I felt like everything was a big mess."
And then Tim found Genbook, the booking system which allowed his clients to book online, whether through their phone or on their desktop. And, suddenly, everything was less messy, and Tim started to realise that Genbook was exactly what he needed. He was even able to check how many appointments had been booked, as well as how much money he had received, all before he arrived at work.
"By downloading Genbook, things have become a lot easier!"
He now swears by it, and has even had clients tell him that they only chose him as their barber because he uses Genbook, and they had never seen anything like it. When asked what his favorite feature was, Tim said he liked how his clients could receive an email reminder so they don't forget about their appointment. In the past, Tim was used to people forgetting their appointments, which resulted in a lot of no-shows. But now, that's ancient history.
"Since using Genbook, my clientele has increased, and I never get behind on schedule."
You can find Tripp The Barber on Genbook, where, according to one client, he'll give you "fades for days". Of the 92 reviews he's received, 90% are five stars, and he boasts over 500 customers.
Want to get more appointments? Try Genbook for free! Check out our 30-day free trial!