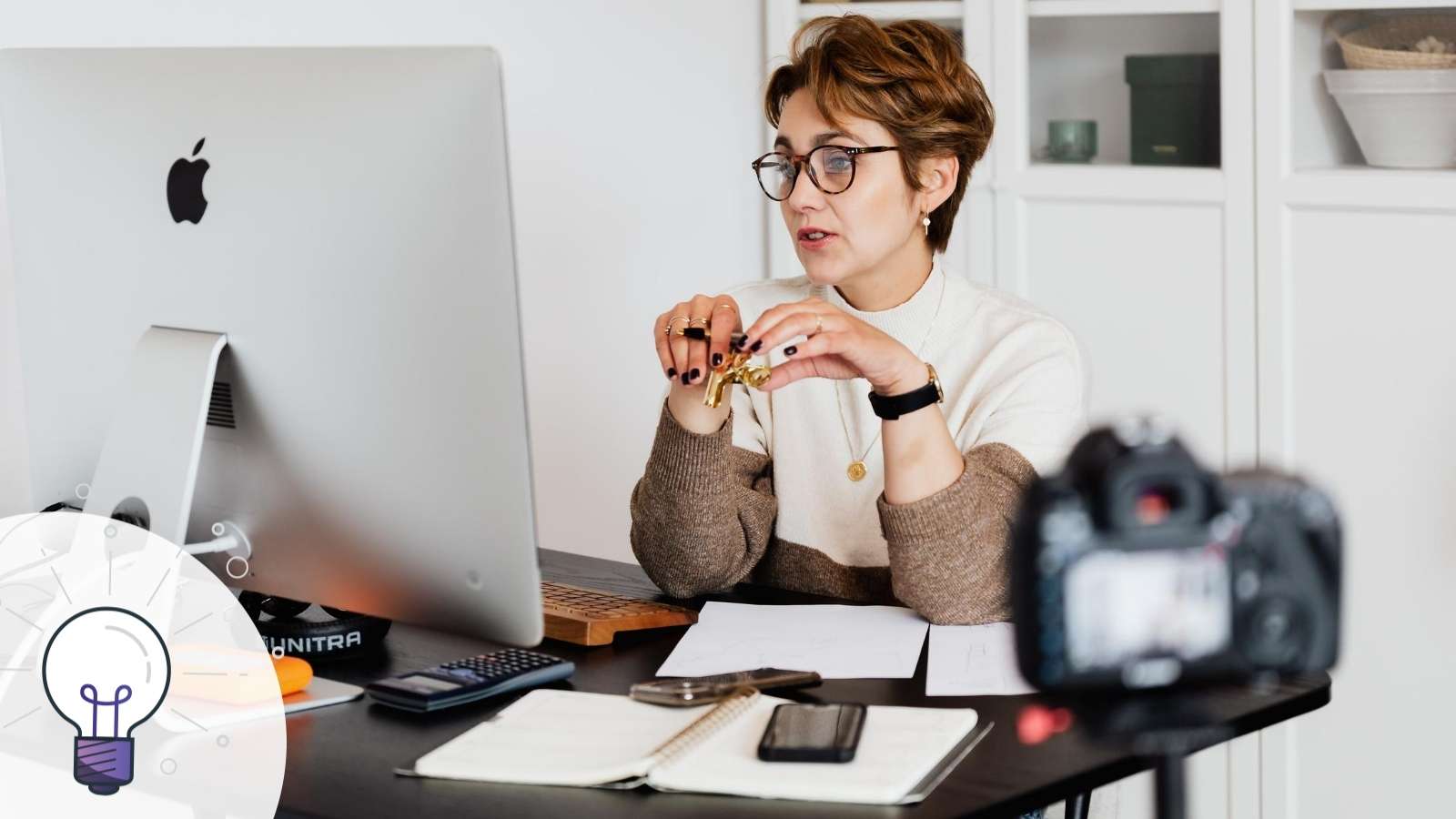 6 Ways to Build a Successful Virtual Coaching or Counseling Business – A Complete Guide for Beginners
A career that hardly existed a few years ago now pays an average annual revenue of US$80K with an average booking value of US$93 (Source: Genbook Pricing Insights)

In fact, the US Bureau of Labor Statistics projects that this field will grow 25% more than the average industry over the next several years, making it one of the fastest-growing job segments.
No points for guessing, we are talking about coaches & counselors.
If all your life up until right now, you've enjoyed working with people and helping them achieve their goals and realize their potential, a virtual coaching or counseling business might be the next best step in your career.
Whether you are a seasoned wellness coach or a newbie, we'll help you take your virtual life coaching, health coaching or counseling business to new heights through this post.
So let's get started.
[or click on the table of contents to jump ahead]
What Is Virtual Coaching or Counseling? And why is it important?
Virtual coaching or counseling is an in person—usually one on one conversation—that is through a video conferencing tool. A virtual coaching or counseling session assists clients in reaching their physical, emotional or mental health goals, albeit in a virtual set-up.
In a nutshell, it may focus on one or more aspects listed below:
boosting someone's confidence
changing their habits and behaviors for the better
reaching their personal or professional goals
helping them manage stress
While it might be surprising that something that requires a lot of personalized support and tailored approach can be effectively done online—it is possible! You communicate with clients in a number of ways – phone, text (Messenger), video (Zoom or Skype), email, online via social media, etc to create an action plan for them.
But what makes virtual coaching so essential?
There are many reasons to be optimistic about the importance and future of virtual coaching in these times. With the majority of the world's workforce working remotely, the line between professional and personal life is almost blurred for most people. Add to it family and childcare responsibilities for some, overall stress levels have reached an all-time high for people.
Virtual coaching and counseling is a cost-effective way for you to adapt to this rapidly changing dynamic. A few benefits of virtual coaching over normal are:
Market Demand: As mentioned above, people's needs are evolving with these stressful times indicating a rising potential demand for online coaching and counseling services.
Low start-up costs: You only need a few pieces of tech to get your virtual coaching or counseling business up and running. For example for meditation coaches, all one needs is a personal home studio, video conferencing tool, and a high-quality sound setup.
Convenience: A remote setup allows you to work with clients from across the globe unchaining you from a rigid 9-to-5 job. If you don't live in a city with a health-conscious population, don't let that stop you from working with clients in one of the most health-conscious cities in the US – San Francisco!
Thought leader: You breathe everything wellness and health and want to share your passion for it with as many people as possible. A virtual coaching & counseling business enables you to create a supportive and inspiring global community of people who share your passion for wellness.
How to leverage tech to skyrocket your virtual coaching or counseling biz?
Armed with some snazzy tech, you can start a virtual coaching and counseling business from scratch right at home. Here's a step-by-step breakdown on how to get started on this journey.
Leverage calendar tools for organized bookings
Appointment scheduling is essential to any service — and virtual coaches & counselors are no exception.
For this reason, you need to have a calendar tool for a smooth scheduling experience to maximize your sessions.
Your booking portal should be self-service and integrate directly with your calendar so all you and your clients have to do is show up at the designated time.
Santina Giordano, a wellness facilitator and EFT Craniosacral therapist, shared her experiences on running a wellness business without a scheduling software, the hassles it created, and how Genbook helped her get appointments in order.
Calendar management doesn't only have to be for the convenience of your clients. You can manage your busy days by scheduling business-related tasks, even the most minor ones. This way you can avoid falling into the trap of working overtime as most people tend to do when working remote and prevent burnout.
Keep your business organized with a client dashboard
A client dashboard ties everything together in a single platform allowing you and your clients to connect more closely and securely. It goes beyond appointment scheduling.
When you're looking to scale up your business, it pays to have a client portal because it lets you:
Conveniently interact with clients without having to call or email them to follow-up and send reminders for appointments.
Easily update and download private client information.
Receive performance insights on client appointment history, best booking channel for your business as well as business data by revenue, booking and staff.
Streamline business processes such as payments
Many client dashboards do the legwork for you, while you focus on other key business issues. Through Genbook's announcement feature, you can easily communicate information about your availability as well as drop in Zoom links for your clients to follow.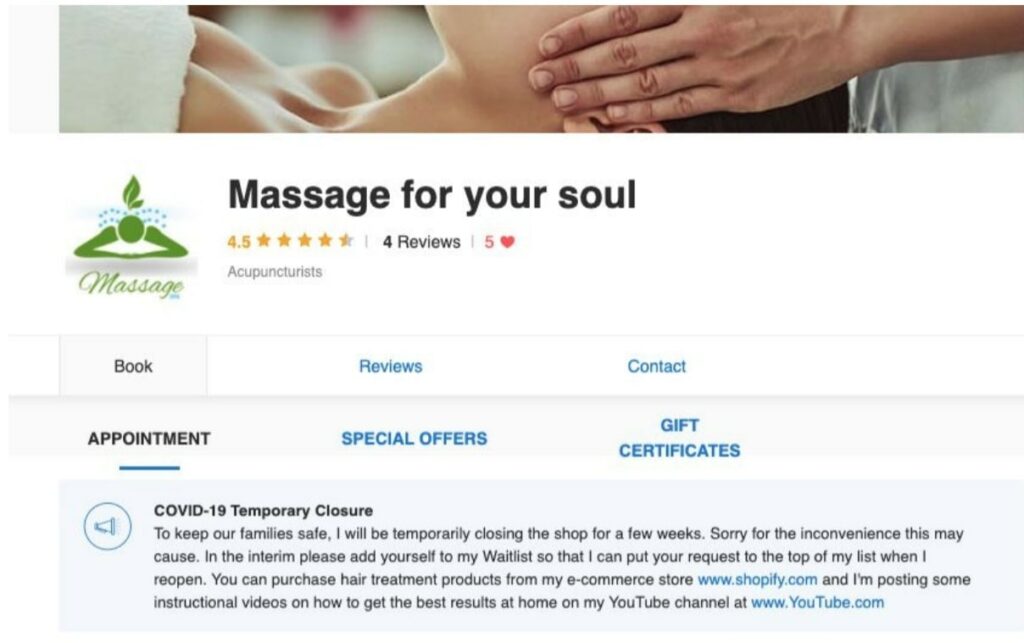 The Waitlist feature in Genbook's client software shows you a clearer picture of the demand of your services and gives a heads-up to your clients in case of an open availability through its last-minute booking feature.
This way both you and your client have greater control while booking an appointment.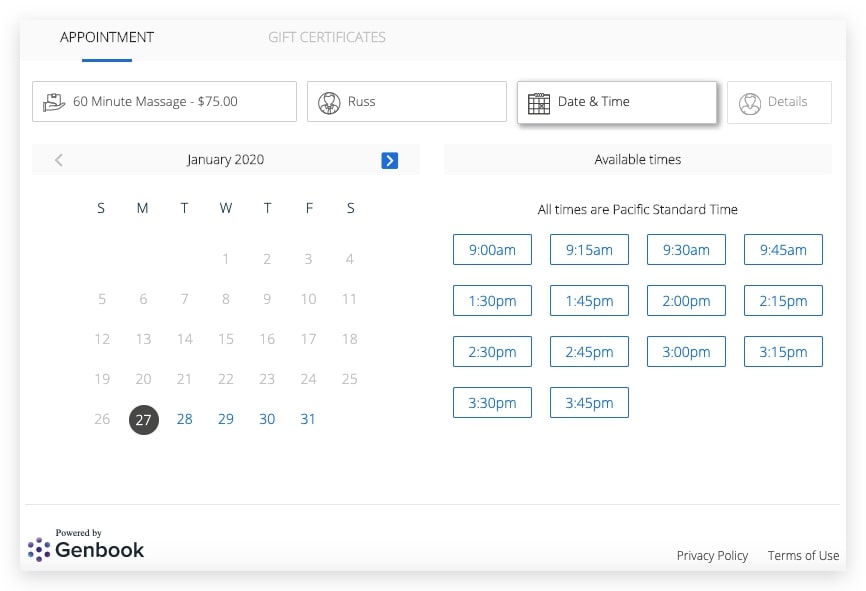 Leverage video for that strong connection
For those with manageable numbers of clients, there are many free tools to choose from such as Zoom, Skype or Google Hangouts that allow you to set up hour-long meetings for free.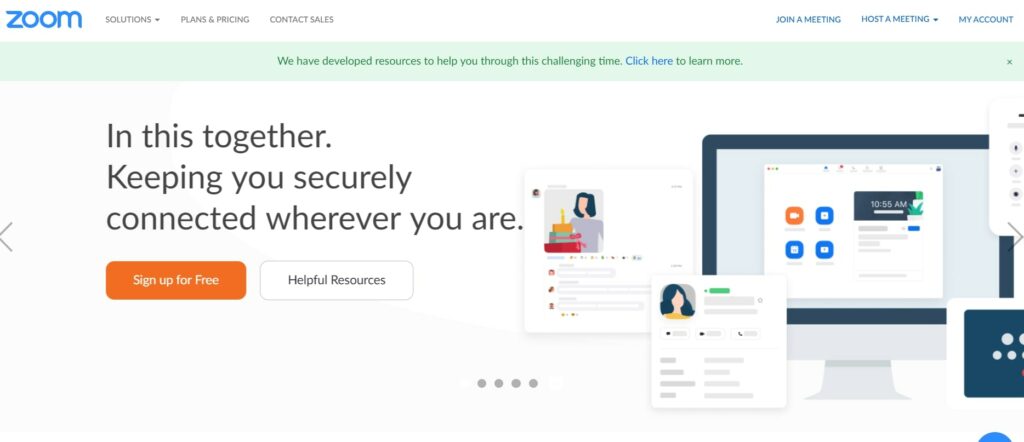 For meetings longer than that, however, upgrades are required.
That where a reliable teleconferencing software comes into picture. A virtual business doesn't have to mean you have to foot a hefty phone bill every month.
Being quite intuitive and user-friendly, VoIP (Voice-over-Internet-protocol) services to help your business save money and time.
Most basic plans start at a sweet $19.95/month and go up to $80/month depending on the size of your business. All of these plans allow you to add multiple phone lines and integrate your business across platforms such as MailChimp, etc.
Implement a solid social media strategy
If you're going to coach virtually, you need to have a strong social strategy, especially because social media is where your (potential) clients are probably hanging out..
So get active on Facebook and Instagram. Particularly, groups around motivation, mental health, and improving people's wellbeing, which are quite popular on these platforms.
And depending on your specialties and target market, you will be able to create content around these topics and use them to promote your service.
Here's an example from Kate, who operates the Pwc Boulder Wellness Centre
While social media platforms such as Facebook and Instagram are great for brand-building and delivering value to the right audience with various social media marketing tools at your disposal, you can also use them to book appointments!
That's correct, by using a tool like Genbook you can easily integrate the 'book now' button on Facebook & Instagram and convert your social media accounts into a booking magnet.
Here's how:
Many other ways to market your virtual coaching business on social media is by implementing the following tactics:
Launch a YouTube channel and release value-added videos. A solid knowledge base helps relieve you of time spent on answering frequently asked queries.
LinkedIn – start with your network – let them know you are starting a coaching business and offer a 30-minute free session when someone signs up for your company's newsletter (that's another one!).
Work towards becoming an influencer. Monitor discussions on Reddit, Twitter, and Facebook to offer advice and build a following by interacting with them on the regular. Create a private Facebook group for clients to share exclusive coaching content and tips.
Offer a free 30-minute discovery call to potential clients. A virtual coach needs to show the value they bring to the table and one of the most effective ways to do so is to offer a free coaching session. Ask your trusted friends and associates to book a free 30-minute session or refer you to someone who would benefit from it.
Continuously create high-quality content for free to drive targeted traffic to your website. From there, you can collect email addresses and set up an automated sales funnel to sell your coaching services for you.
Stay on Top of Client Communications
No-shows and missed appointments are all too common in any service-based business. Our study has found that when it comes to appointment confirmations and reminders, 70% of consumers prefer to be contacted by either email or SMS.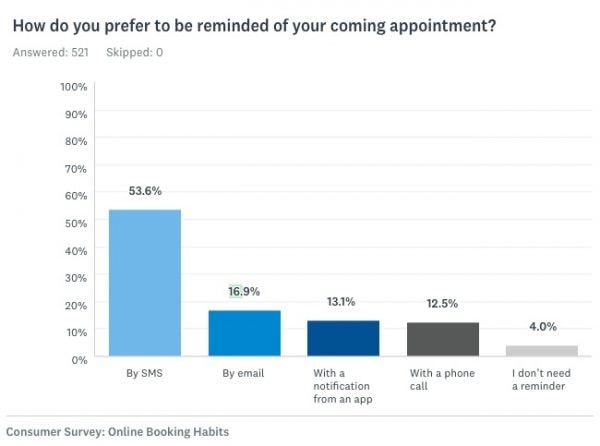 You can send follow-up emails to help prospective clients easily book future appointments online. This includes appointment reminders, follow-ups, confirmations, and review requests. To decrease the number of missed appointments, you can conveniently send appointment reminders using Genbook.
Foster client relationships with email marketing
You've got your first set of clients through social media and collected email leads, now how do you engage them? To keep that money steadily coming in, it pays to engage clients both before and after a client session. Email marketing offers a very personable way to boost client retention as well as engagement.
Create bundled offers of paid online sessions to keep clients hooked and book you again after that first free 30-minute session. On the marketing front, these free coaching calls and bundled offers serve as a great lead magnet to kickstart an automated sales cycle using either a free email marketing software or free templates within your booking software (coming soon in Genbook!)
Below are a few exciting ways that you can leverage email marketing as channel for your virtual coaching business:
Birthday promotions
Business Updates
Refer-a-friend special promotions
Newsletter tips
Podcast releases
Gift Store promotions
If you're still struggling a bit to find clients, it's smart to have plenty of opt-in email sign up forms to build a list of potential clients for those who land organically on your website.
It also pays to develop a short and long-term marketing plan to continuously drive new traffic to your website and create connections with potential clients. And, you can leverage multiple sales funnels to market and sell your coaching services on autopilot.
Why leverage funnels? Because your customers are not created equal. An individual looking for inspiration isn't looking for a coach, but they may turn into your client if they like the content you put out.

To learn more, I've created a guide on creating compelling content funnels. I recommend checking that out to learn more about funnel-driven content.
Conclusion
If you enjoy helping people achieve their personal goals, a virtual coaching or counseling business can be a truly fulfilling path to a self-reliant lifestyle that lets you work from anywhere.
However, it is important to remember that clients today want the best for themselves and they are ready to pay for it.
With the help of many top-notch tools out there to support you in the setup of your virtual coaching business, you can deliver a better customer experience right off the crease. And if you need information on pricing your services right for your coaching business, stop the guesswork and try Genbook's pricing insights tool. Use the tool to estimate your earnings and benchmark your pricing.