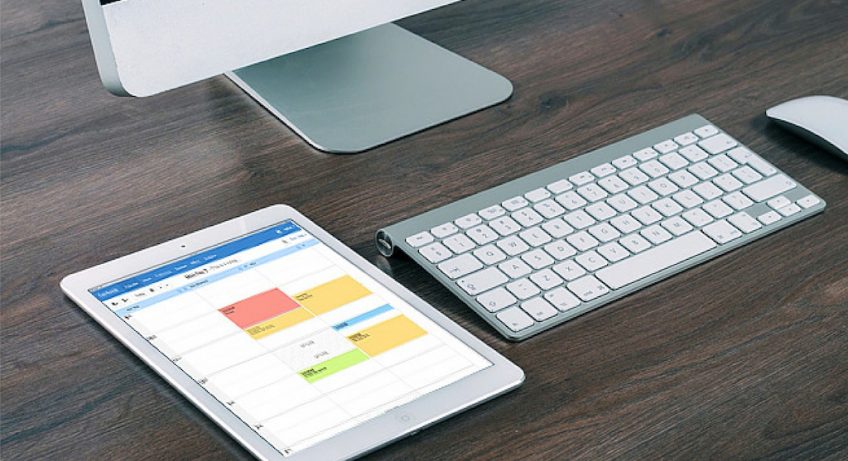 6 Ways to Get More Online Appointments
There are many ways for your customers to find your Scheduling Webpage and make appointments, and you have control over when, where and how you share that page. The more you share it, the more appointments you're likely to get. Below are just a few powerful ways to bring customers to your business.
1. Place the Book Now button on your website
The Book Now button is a sleek way to let your customers quickly and easily make online appointments with your business. We strongly recommend adding the button to the homepage of your site, and to any other pages from which customers might be tempted to schedule (like your "services" page or your "contact" page). The code for adding the button to your site is always at the bottom left of your Settings tab, and in-depth instructions for posting the button are found here.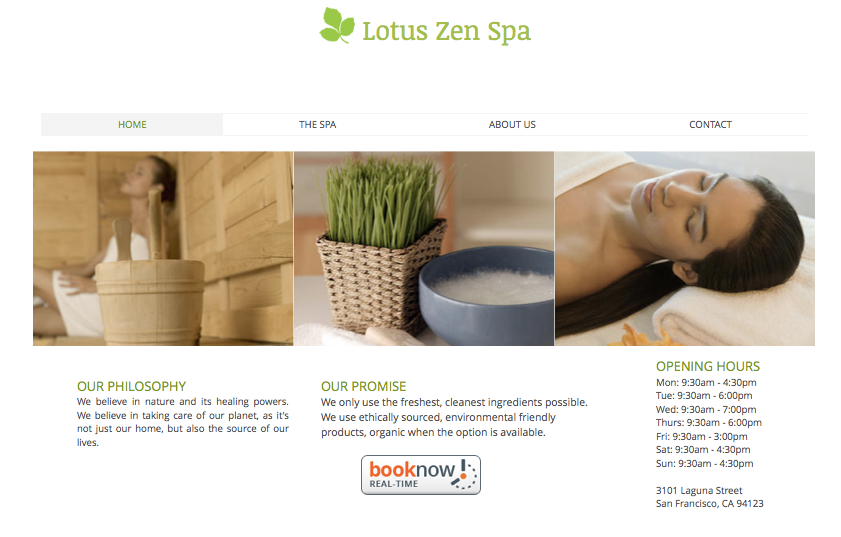 2. Add a Book Now CTA to your Facebook page
A Book Now Call-to-Action button lets customers make appointments right from your Facebook Page. The buttons appear on Facebook on the Web, mobile, and the Facebook app, so your customers are able to book no matter how they're visiting your Facebook Page. Instructions for getting a Book Now CTA on your Page are found here.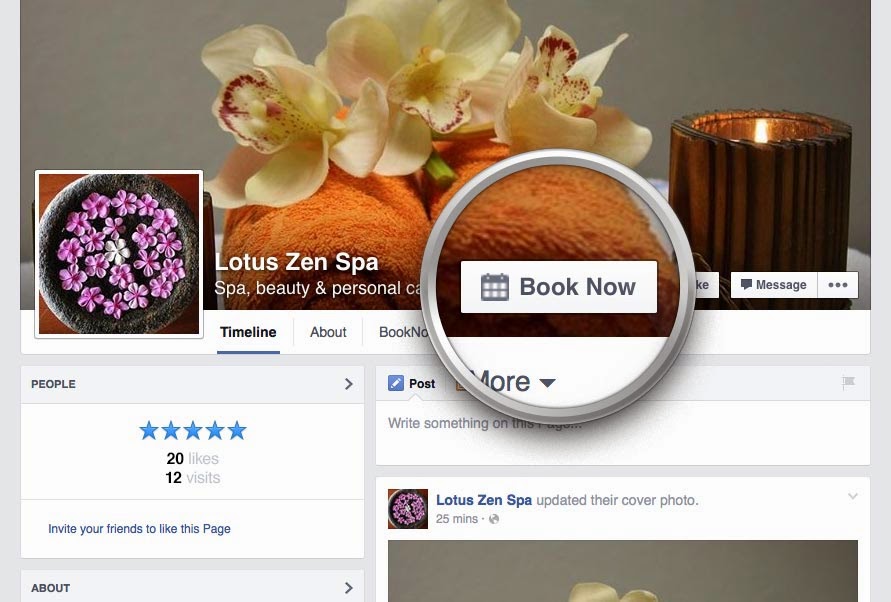 3. Email customers your Scheduling Webpage URL
In addition to the BookNow button, you also have a versatile, customizable Scheduling Webpage URL (found 3/4 down the page in your Settings tab), which you can add to almost any promotional or marketing materials (business cards, ads, flyers, email campaigns, and more). You can also email it directly to your existing and potential customers, by just including in the body of the message you're writing.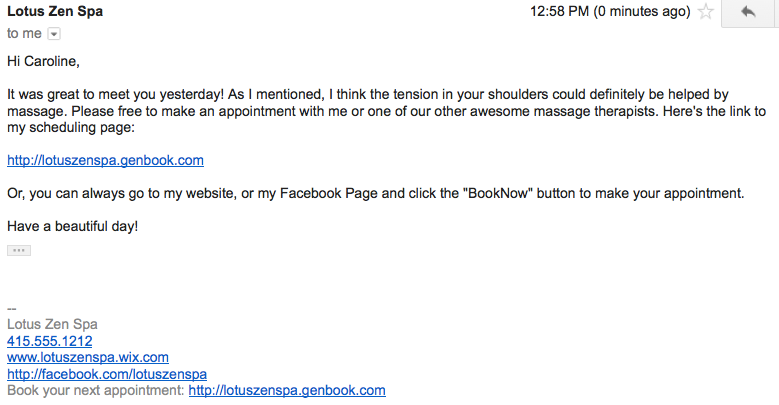 Add your Scheduling Webpage URL to your email signature
One of the easiest ways to ensure you're sharing that link whenever you communicate with customers, is to include it in your email signature. That way, anyone you correspond with via email will be able to make an appointment right from within one of your messages.

5. Tweet it
Twitter is an excellent tool for keeping followers of your business up to date with availability and specials. It's a great way to give customers a heads-up about last minute openings and let them book their next appointments.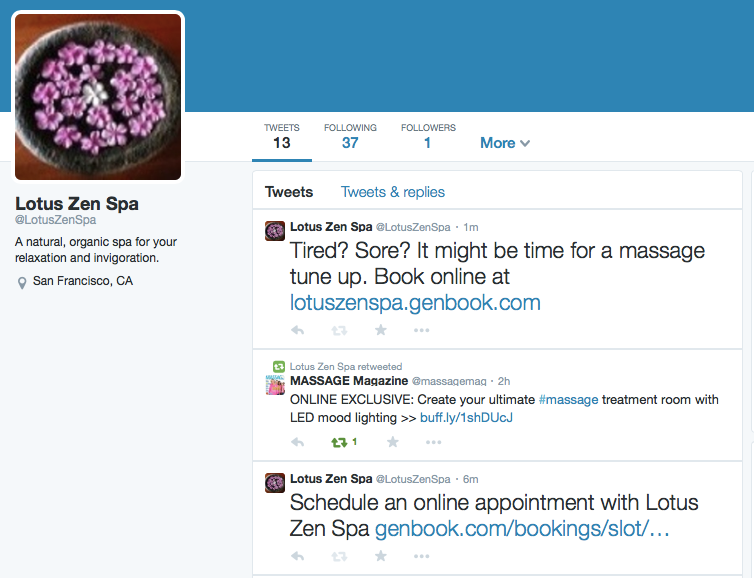 6. Text it
Since your scheduling page is optimized to look and work great on smartphones, try texting the link to your customers on the go. They'll love the ease of booking right from your conversation.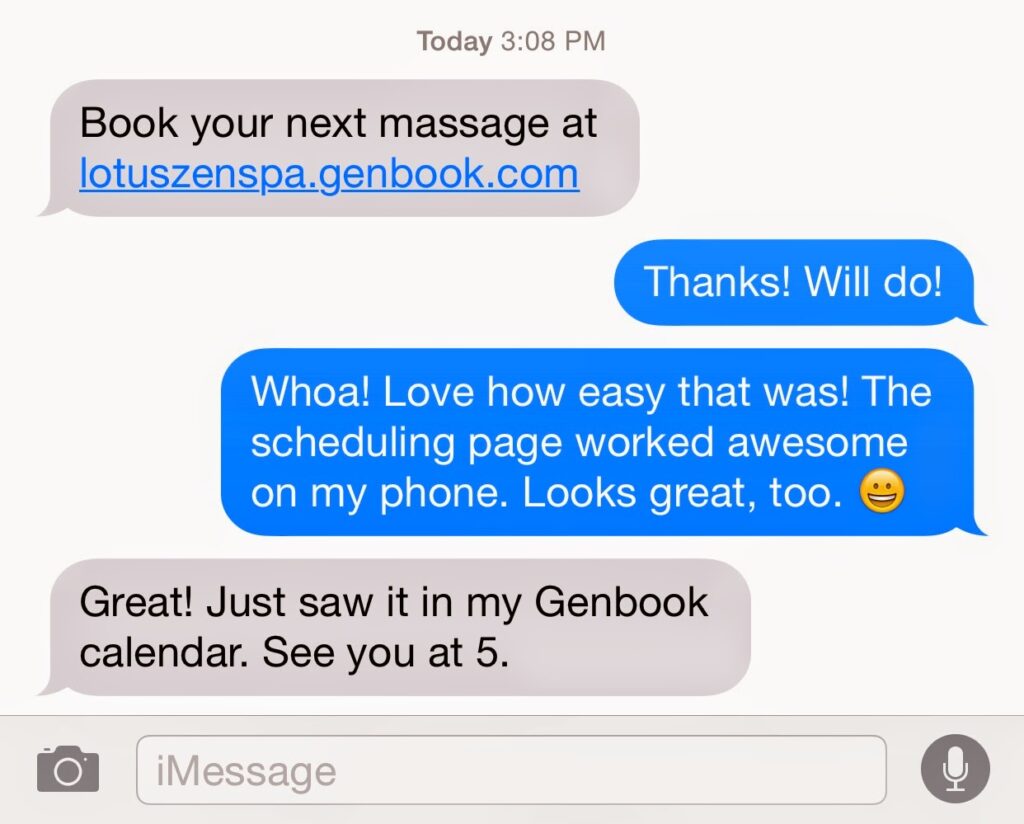 Have we missed any of the ways you share your Scheduling Webpage? Let us know.
Sign up for a free trial and discover why thousands of businesses use Genbook to power their appointment bookings.