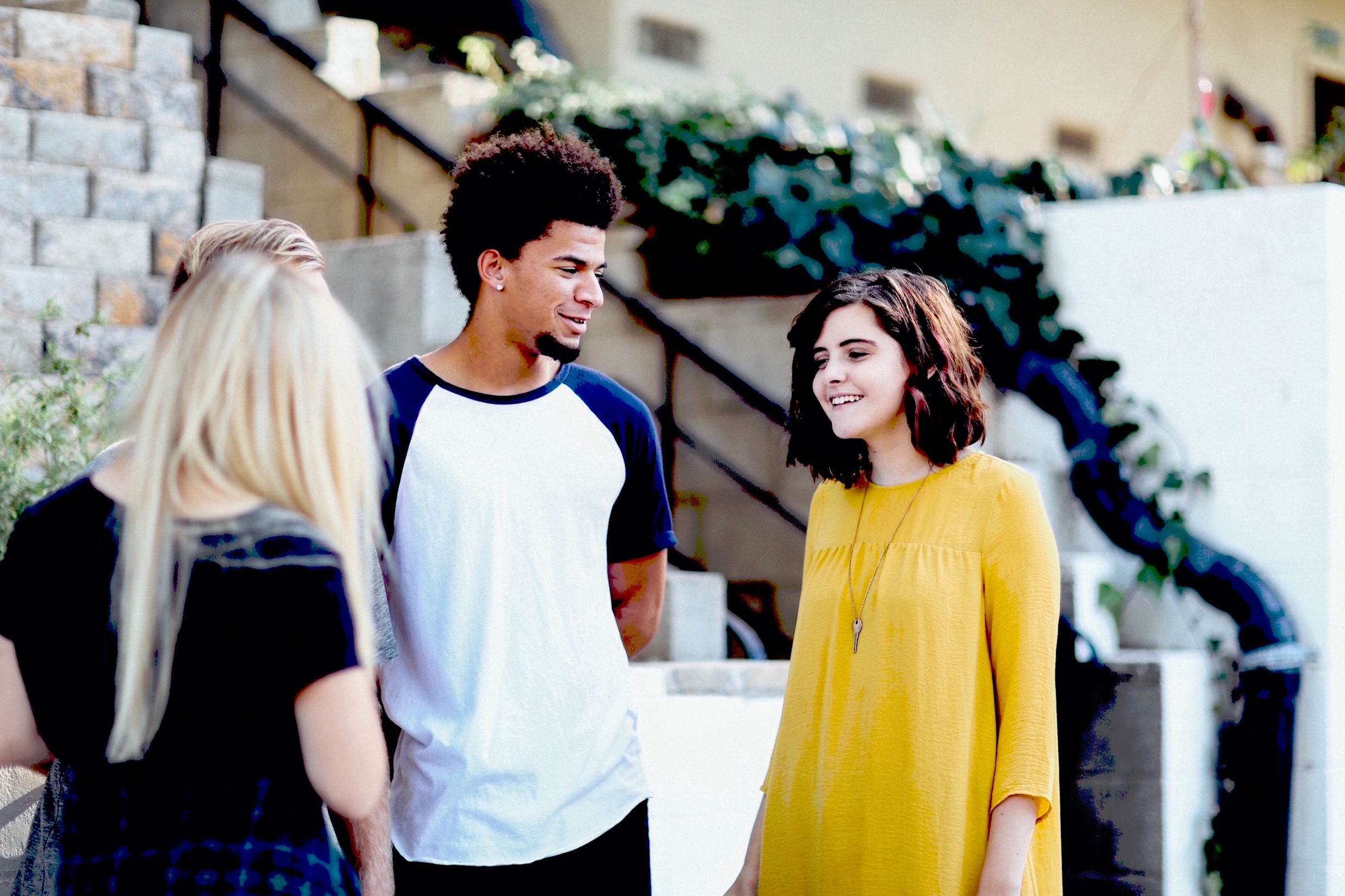 Word of Mouth Marketing: Is it Enough?
Someone has come to your business, had a service, and they loved it so much that they went and told all of their friends about it.
But what happens next? When that person tells another person about your business, and how great your service was, what is the next logical thing the potential customer does?
Research.
With the birth of the Internet came the ability to find as much information as possible about basically everything. So, if Susan tells George about how amazing her hairstylist is, George will search for them on Google. And what will he look at first? That right-sidebar with the salon's reviews.
If a potential customer searches you, only to find you have one or two reviews on Google, they might decide not to go with you. It doesn't matter how much their friend raved about you, not having your reputation shown on Google can be detrimental to your business.
For those using Genbook, this problem can be fixed pretty easily. Your customers, both current and potential, can see your Genbook reviews right underneath where your Google reviews sit. Not only that, but they can also actually schedule their appointment with you straight from the right-sidebar on Google. We're not kidding.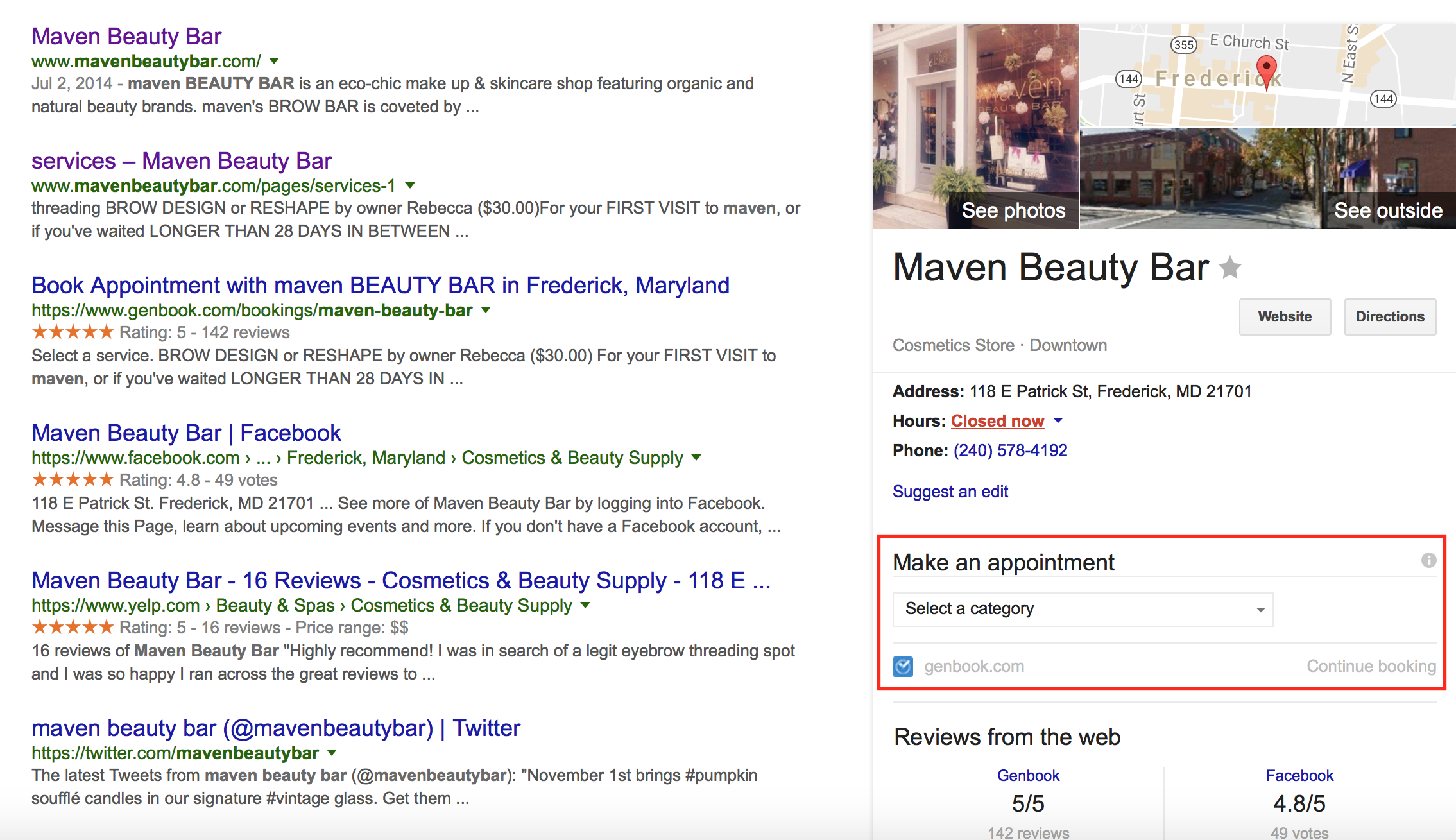 This means that when your customers rave about you to others, potential customers can search your business, and see your Genbook and Google reviews, while also giving them the opportunity to schedule directly through Google. This makes their lives easier, and brings you more business.
So, what do you have to do to make sure this happens?
The first step to getting your business found on Google's right sidebar is claiming your business on Google. This can be done through Google My Business. Make sure that your business's address and phone number is the same on Genbook as on Google. That way, Google will know that your Genbook page should be linked to the Google search results for your business.
Next, go to your Settings in Genbook, click 'Search' under 'Business Profile', and tick the box saying 'Allow Search Engines to index my Genbook Scheduling Page'. If this is not ticked, your business will not show up on Google or any other search engine, meaning you'll be losing business.
When a potential customer clicks on the 'Make an appointment', they can choose a category, a service, and even a staff member, before clicking 'Continue booking', where they'll be taken to your Scheduling Webpage to choose the time of their appointment.
Loved what you just read? Sign up for the Genbook newsletter and get access to hundreds of articles on growing your small business.